Hurdle wants improvements to foul-tip calls
Pirates manager reaches out to MLB; Cervelli perplexed by ejection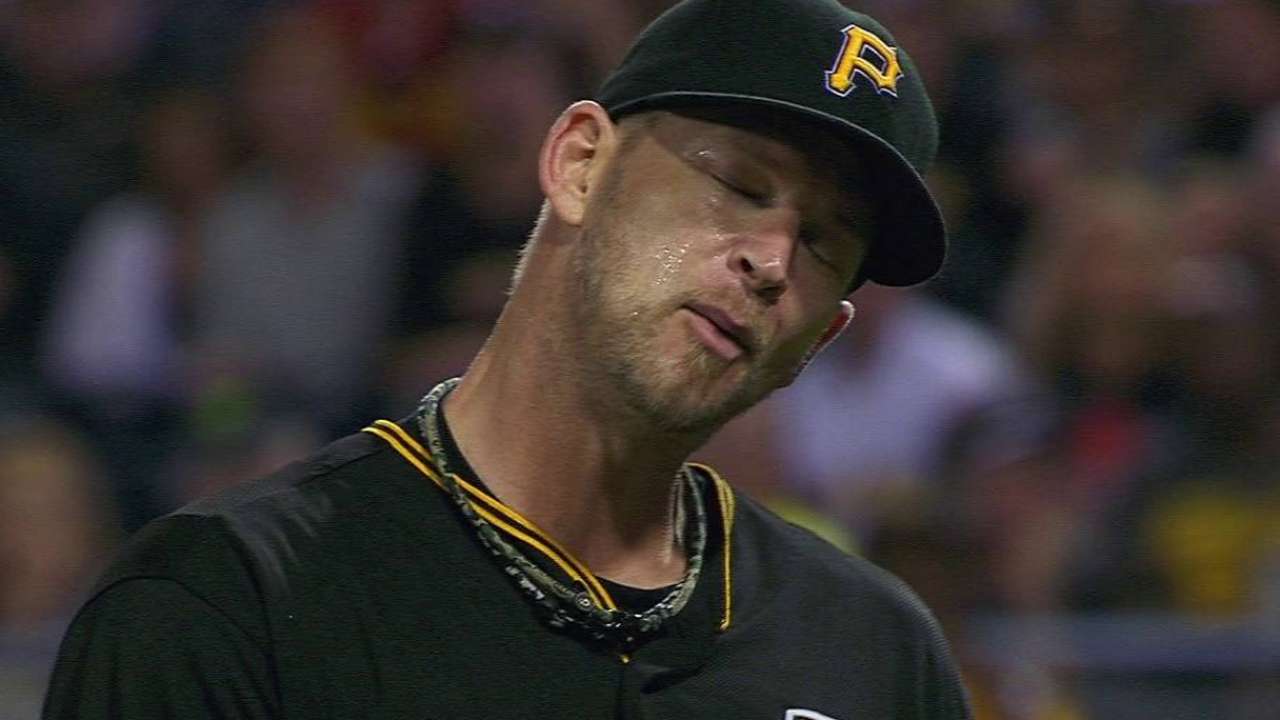 PITTSBURGH -- Three times in the past week, the Pirates have seemingly recorded a key strikeout only to find the at-bat continue. In two of those situations, a foul-tip call came back to haunt right-hander A.J. Burnett.
During the second inning of the Pirates' dramatic 6-5 win over the Cardinals on Saturday night, one of those calls immediately led to a home run and two ejections. On Sunday, the Pirates did what they could to address both issues.
Manager Clint Hurdle said he spoke with Joe Torre, Major League Baseball's executive vice president of baseball operations. Hurdle said Saturday night he expected "a lot of conversation this winter" regarding foul-tip/swinging-strike calls.
But Hurdle declined to get into the specifics of his chat with Torre -- or to use Saturday night's events as a rallying cry for immediate change.
"I don't need to get in front of that right now," Hurdle said. "We'll have discussion as we move through the season, as we move into the winter. I don't need to be a guy banging that drum. I need to be part of the process working toward the betterment of this situation."
But what truly set off Hurdle's reaction Saturday wasn't the call made by home-plate umpire Vic Carapazza. It was the way Carapazza quickly tossed catcher Francisco Cervelli.
One pitch after the foul tip that would have been strike three, Mark Reynolds hit a home run off Burnett. According to Hurdle, Carapazza accused Cervelli of saying something personal on his way out to the mound.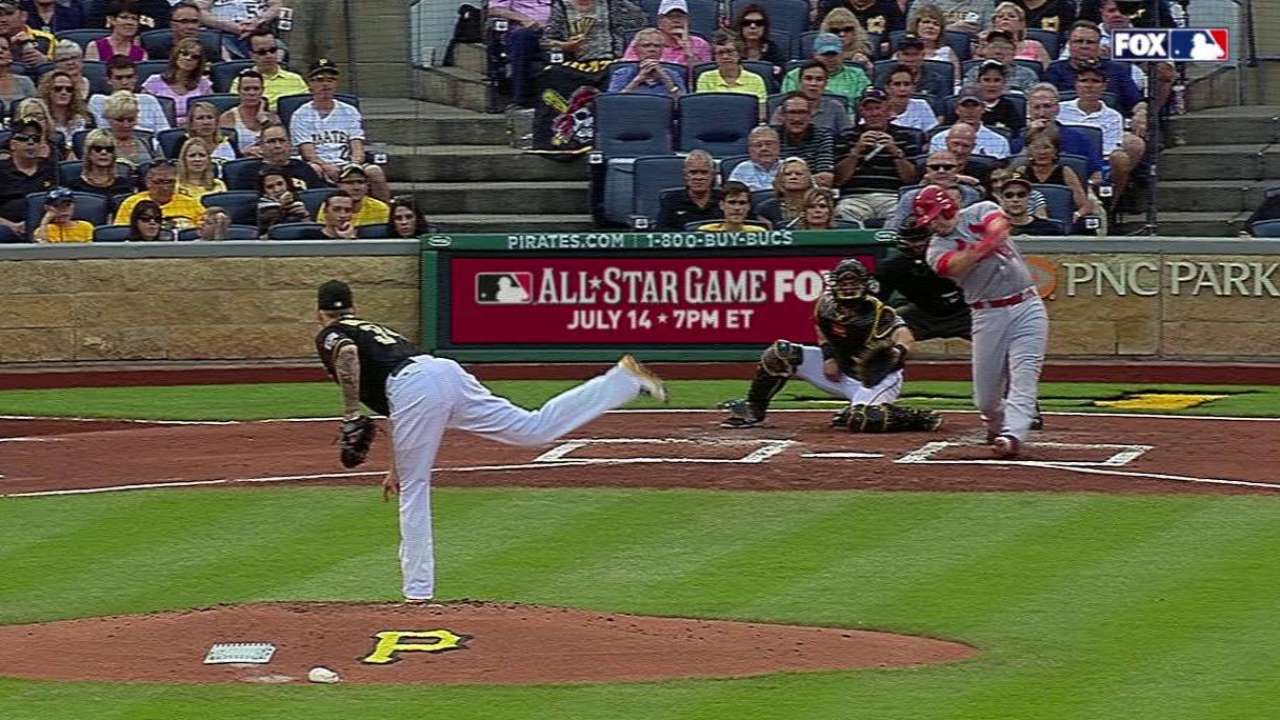 But Cervelli denied he said anything of a personal nature to Carapazza.
"I screamed a couple times, but I said, 'No, no, no' and I walked away. And I didn't know he threw me out," Cervelli said before Sunday's first-half finale vs. the Cardinals. "If I stay there and take off my mask and I start a fight, OK. But he makes a wrong call and he threw me out. I'm not disappointed with what I did."
Cervelli was disappointed and shocked, however, by Carapazza's quick hook.
"I was surprised, because I went to the mound and A.J. told me, 'He just threw you out.' I didn't expect that," Cervelli said. "I think if you make a mistake, when I come back to the plate, let's talk. You can tell me I was wrong, we'll move forward.
"If they say that, it's OK. It's my words against their words. It's all I can say. We'll move forward. Today's a new day. This happened yesterday. Let's play baseball. I want the best for my team. There are some things I cannot accept."
Adam Berry is a reporter for MLB.com. Follow him on Twitter at @adamdberry. This story was not subject to the approval of Major League Baseball or its clubs.