Orlando delivers again with clutch home run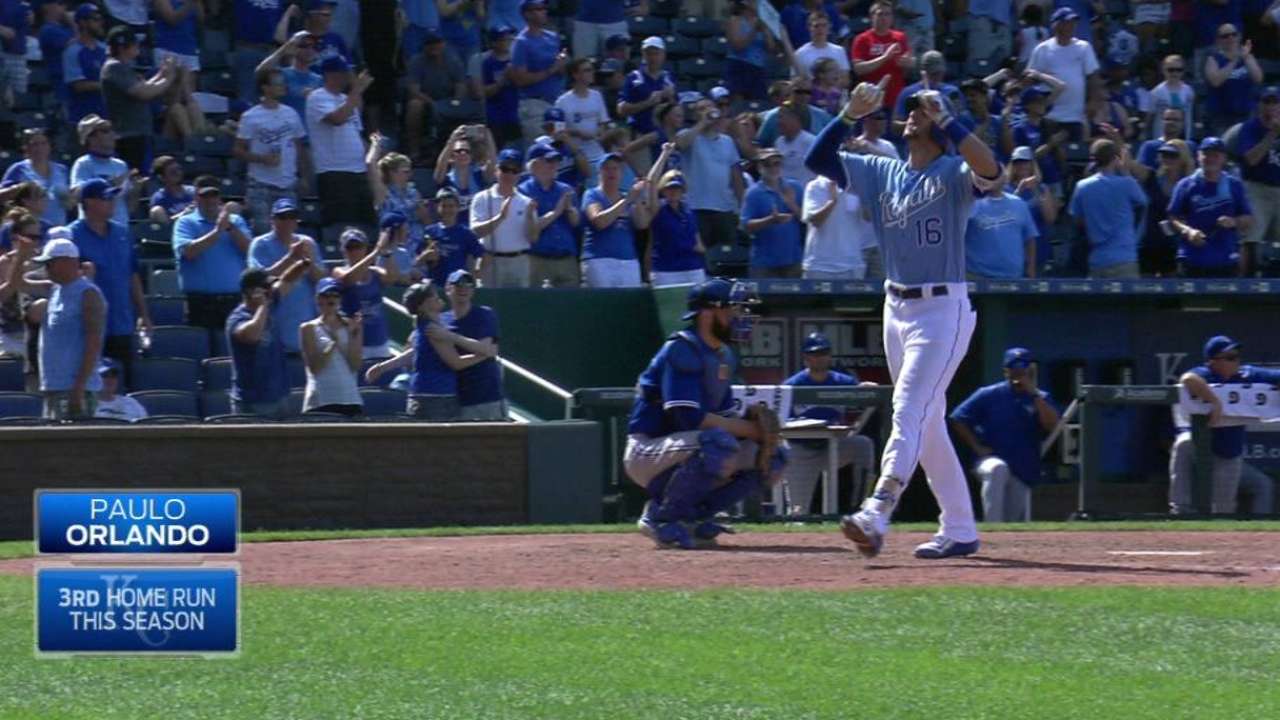 KANSAS CITY -- Paulo Orlando is sure using his big league opportunities well.
After hitting a walk-off grand slam in the second game of last Tuesday's doubleheader with the Rays, Orlando once again came through with a clutch homer in the eighth inning of the Royals' 11-10 win over the Blue Jays on Sunday at Kauffman Stadium.
"He threw me two cutters there, and I waited for the fastball again," said Orlando, who also had an RBI single in the Royals' six-run first inning.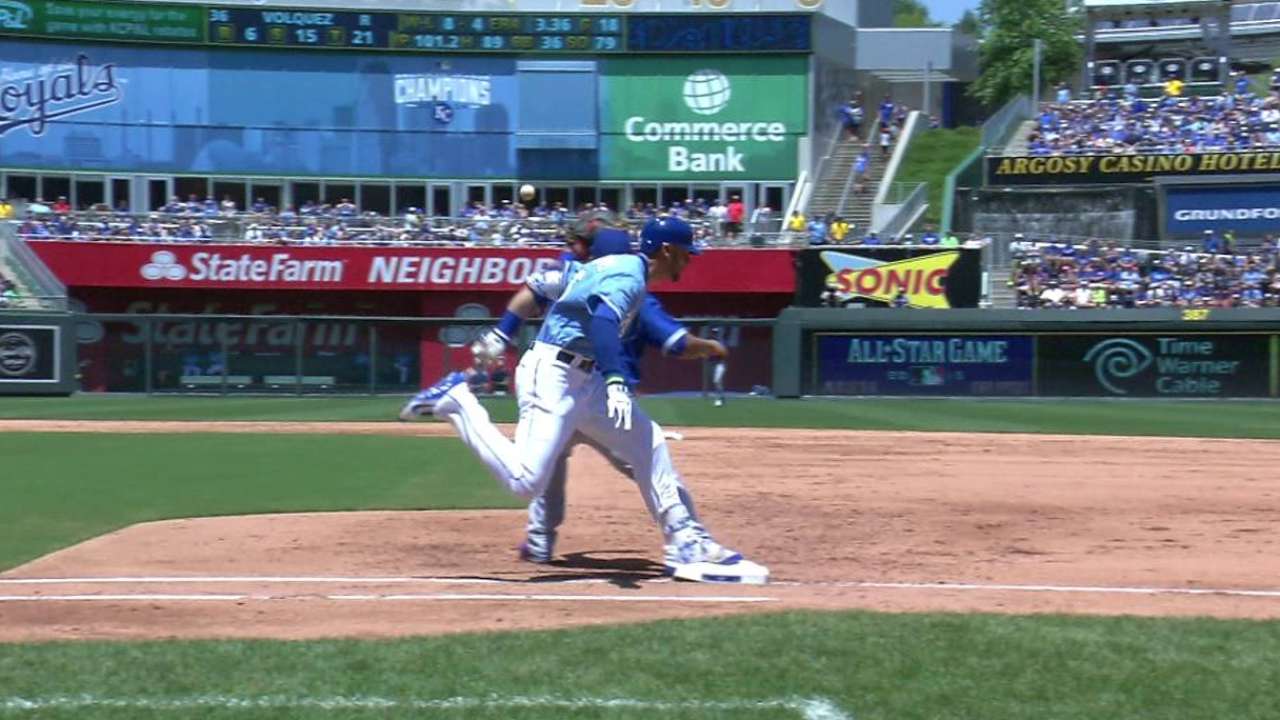 Prior to being called back up from Triple-A Omaha last Monday, Orlando was batting .241 (27-for-112) in his previous 32 games with the Royals this season.
Though he did not play in every game, Orlando finished the 11-game homestand 4-for-13 with two home runs and seven RBIs. He is also tied for fifth in the American League with five triples.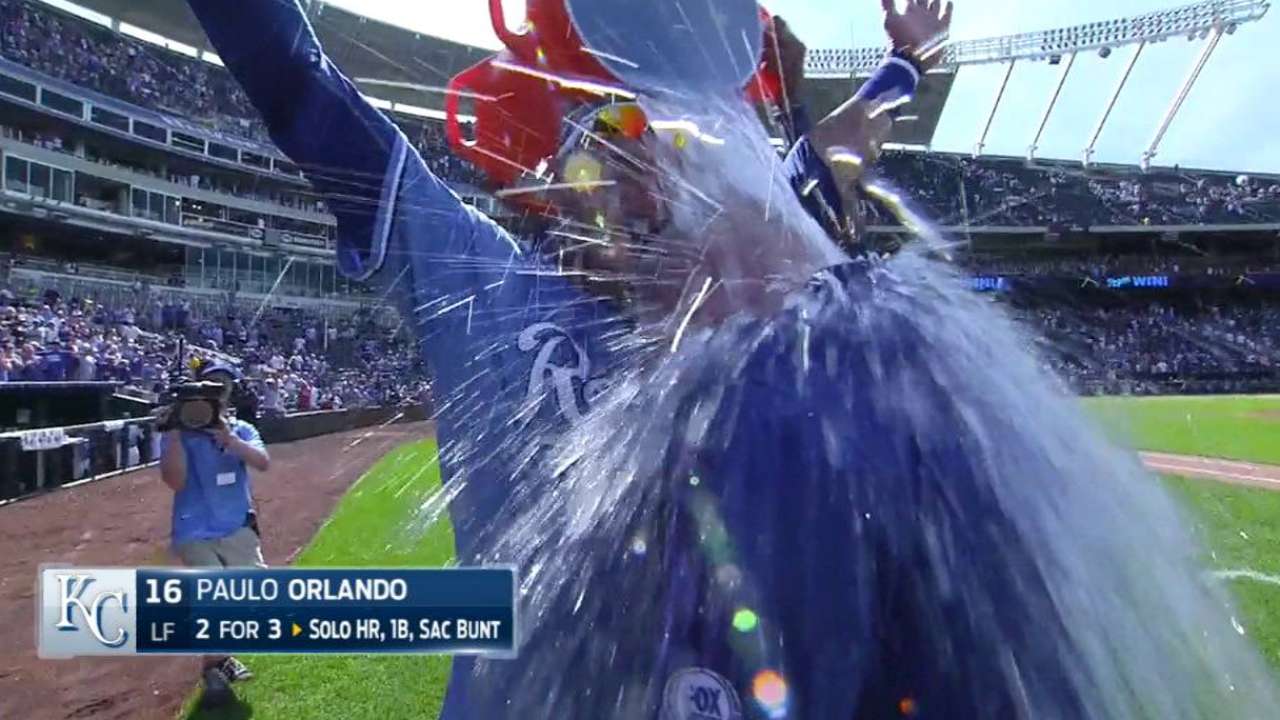 As for what changed in Orlando's approach at the plate?
"Selecting good pitches," Orlando said, "because after that, I was swinging at a lot of pitches, so I just tried to look at good pitches and got a really good swing there."
Jordan Wilson is an associate reporter for MLB.com. This story was not subject to the approval of Major League Baseball or its clubs.