Late first-half surge has Sox optimistic
Boston 6 1/2 games out in AL East, but have won 10 of 15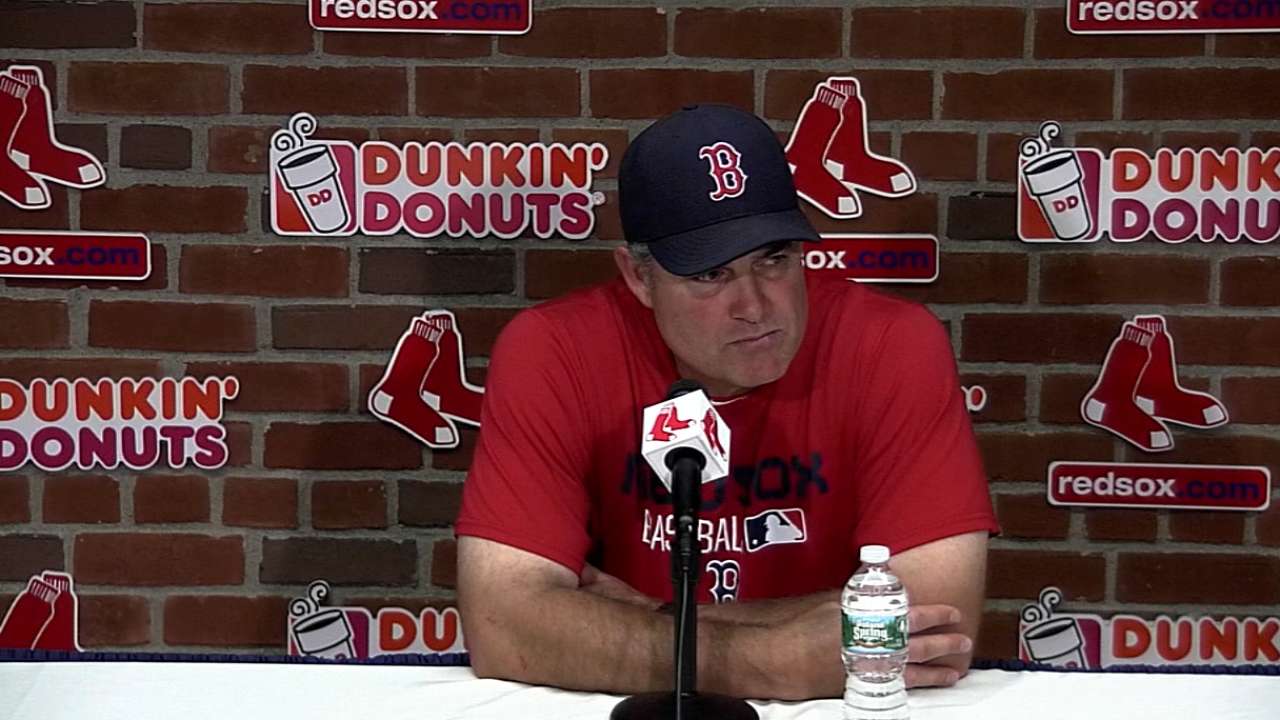 BOSTON -- Over the final four innings Sunday, the Red Sox were one clutch hit away from tying the game or taking the lead. But when Shane Victorino's looping liner was snagged by Didi Gregorius to end an 8-6 loss to the Yankees, the first half was officially in the books with a 42-47 record.
Thinking back to the optimism of Spring Training, this mark would seem disappointing.
But when you consider that manager John Farrell's team was 11 games under .500 as recently as June 17, and 10 games out of first on June 20, things could be a lot worse.
After winning 10 out of 15 to close the first half, the Red Sox are 6 1/2 games back in the American League East. They feel they are at least in striking distance.
"Granted, we can't deny where we stand. But I will focus on the way we've been playing of late and that is much improved," said Farrell. "We've got some guys that have come back to us. Young players have taken a major step forward. But to add some arms to the group that we have, obviously with [Clay Buchholz's] situation and he going down, that would go a long way to stabilize things."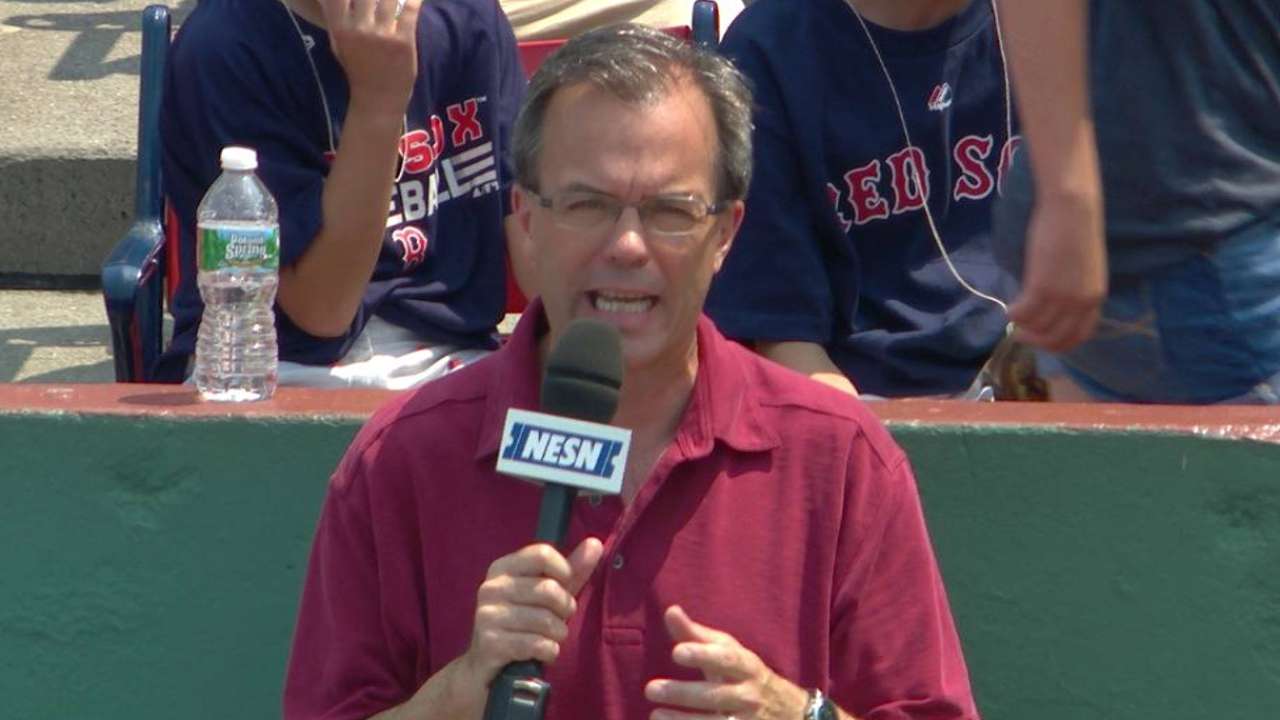 The offense, perceived as the club's overwhelming strength coming into the season, has also been far more reliable as of late.
"The one thing we have shown with greater frequency over the past three to four weeks is creating opportunities late, playing with a lot of energy," said Farrell. "We're a swing of the bat away from extending this one today."
Coming out of the break, the Sox will get a good test, playing seven road games against the top two teams (Angels and Astros) in the AL West.
"Just keep playing like we've been playing," said All-Star Brock Holt. "We've been playing good baseball, we've been getting good starting pitching, having good, competitive at-bats and playing good defense. If we keep doing those three things, we'll be in good shape."
After the break, Dustin Pedroia will be activated from the disabled list. Lefty Brian Johnson will make his Major League debut, hoping to make a similar impact as Eduardo Rodriguez.
The Red Sox hope first baseman Mike Napoli can get back on track, and that they can get more consistency from their rotation.
"I'm super optimistic," said lefty Wade Miley. "We've got a good club in here. All we can do is put the first half behind us. It is what it is. Come out on Friday and start all over. This division, it's anybody's league to win, so we've just got to do what we can do and go from there."
Ian Browne is a reporter for MLB.com. Read his blog, Brownie Points, follow him on Twitter @IanMBrowne and listen to his podcast. This story was not subject to the approval of Major League Baseball or its clubs.