Heaney makes case to stay in Angels' rotation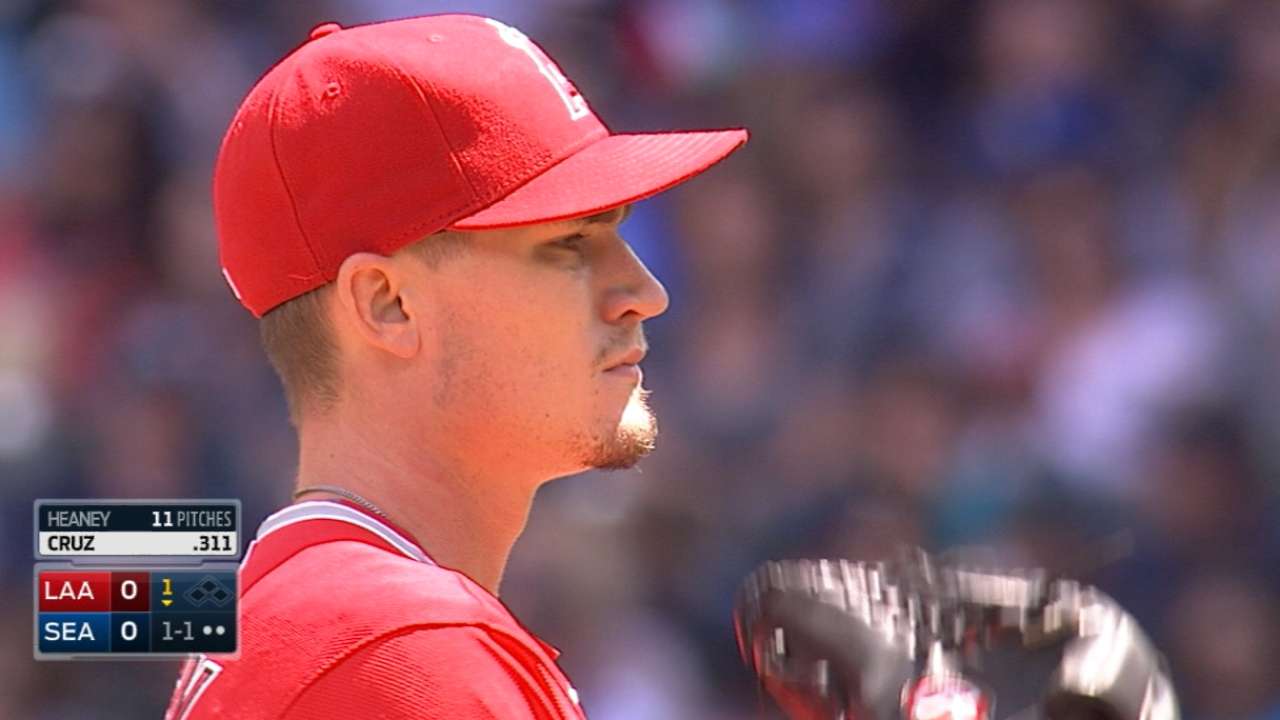 SEATTLE -- The Angels' offense surged for six runs on five hits in the sixth inning on Sunday, breaking the game wide open in what became a 10-3 win over the Mariners.
Andrew Heaney, who sat in the Angels' dugout for more than 25 minutes to wait for his half of the sixth, needed none of it. The 24-year-old lefty logged his fourth quality start in his fourth start of the season, striking out six hitters over seven scoreless innings.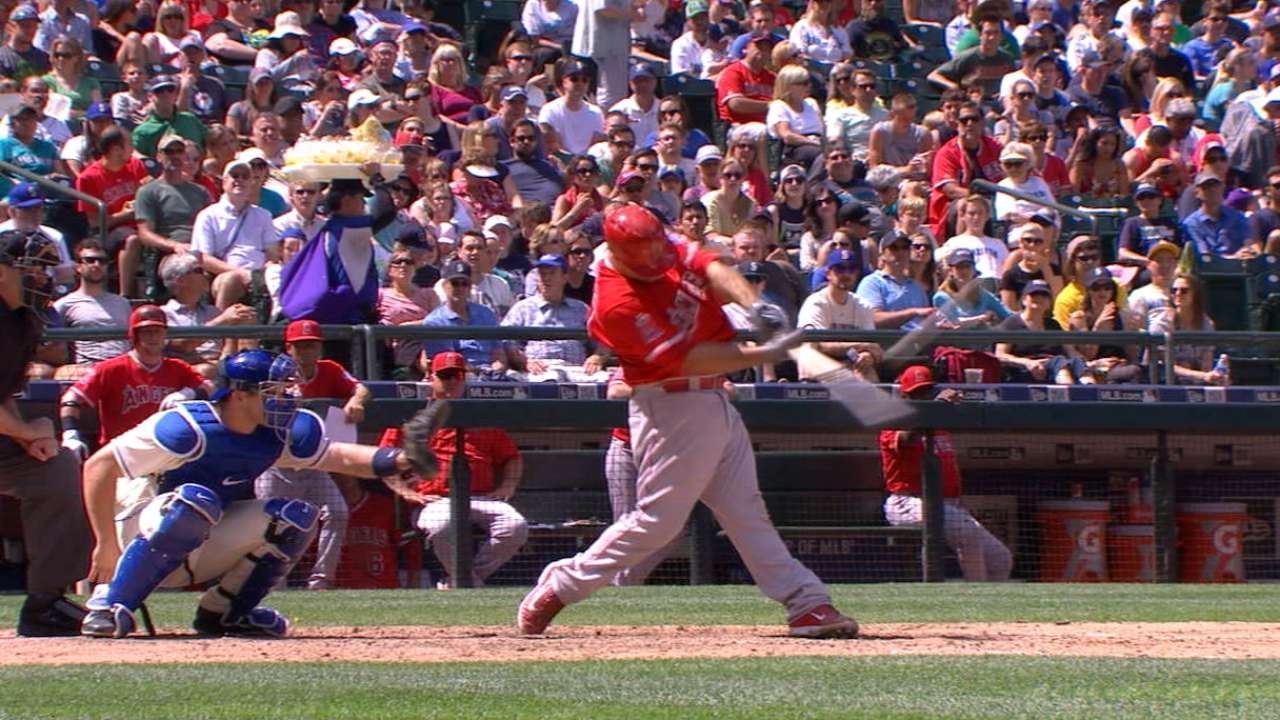 With another solid performance, Heaney again made his case to remain in the Angels' rotation when Jered Weaver returns from the disabled list. While Angels manager Mike Scioscia didn't announce the makeup of the rotation coming out of the All-Star break, he did say Heaney's recent success has earned him more time on the mound.
"Any time a young player comes up and does well, you earn either more at-bats if you're swinging well or more innings if you're pitching well," Scioscia said. "There's no doubt that Andrew's thrown the ball at a level that we need and hopefully he'll keep it up."
Heaney's success in the first-half finale started with his fastball command, but he also flashed a hard slider that kept Seattle's hitters, particularly its lefties, off balance and got him out of some tough spots.
That command came in handy in the bottom of the second, when a double by Kyle Seager, a walk by Jesus Montero and a wild pitch put runners on second and third with one out. Heaney first got Logan Morrison to miss on a slider low and away before striking out Mike Zunino on a 94-mph fastball to get out of the inning.
That's huge," said Scioscia. "Even though we're up, 3-0, any time you can get out of a high-level situation like that it's a boost for yourself and the team and the game. He made some really good pitches to those guys to get out of it."
Heaney again needed to make big pitches to escape the fifth, pounding his glove as he got Robinson Cano to swing and miss on a 3-2 slider with two runners on for his fifth strikeout of the afternoon.
"I needed to make some good pitches," Heaney said. "I did at some points, and I felt like throughout the day when I really needed a punchout or to make a good pitch, I could do it."
The pitches weren't quite as big his last two innings, with his team carrying a nine-run lead, but Heaney still located, retiring the final seven hitters he faced to lower his ERA to 1.32.
The young lefty said he's hoping for more success as he strives to make an impact on a team that will start the second half of the season with a half-game lead in the American League West.
"I want to prove myself as being capable, as being a competitor and a guy that can help the team win," Heaney said. "In that sense, I want to prove my value to the team."
Andrew Erickson is an associate reporter for MLB.com. This story was not subject to the approval of Major League Baseball or its clubs.