Nats' bench making most of opportunities
Moore, Uggla, Robinson responsible for decisive fourth-inning uprising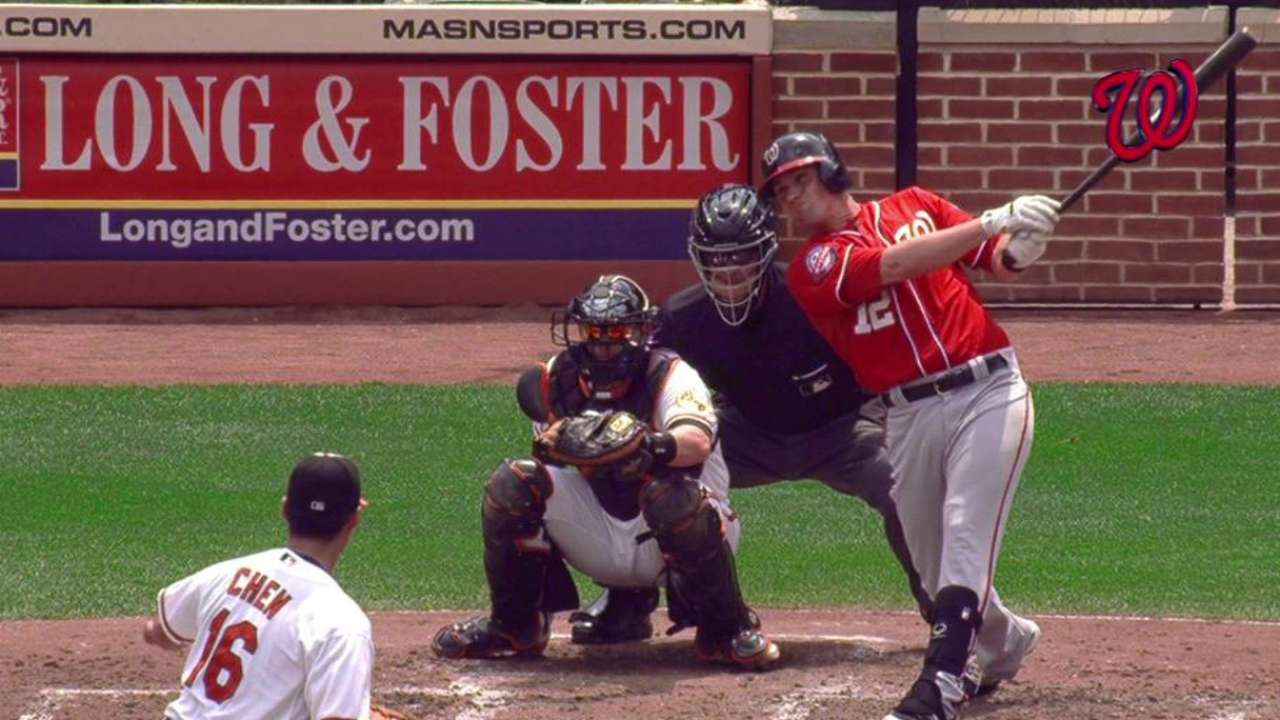 BALTIMORE -- In the first-half finale between the Nationals and Orioles on Sunday at Camden Yards, the story followed a familiar script.
On the back of yet another Max Scherzer spectacle, a handful of bench players, given an opportunity in the wake of numerous injuries, came through and led the Nationals to a 3-2 series-clinching win.
"When guys are given a chance, it's nice to see them come through," designated hitter Dan Uggla said.
In the fourth inning, nearly midway between the only two runs Scherzer allowed, Yunel Escobar notched his second of three hits. Escobar joined Bryce Harper, Wilson Ramos and Ian Desmond as the four regulars in a patchwork lineup.
With Escobar still on first and two outs, Clint Robinson extended the frame with a single back through the middle. Robinson had 13 Major League at-bats before this season, but he finished the first half hitting .275, with the first four home runs of his career over 149 at-bats.
Uggla, in his 12th at-bat of July, then sent an RBI single into center field. Tyler Moore -- who, like Robinson, has seen a dramatic increase in his playing time in the absence of Jayson Werth, Denard Span and Ryan Zimmerman -- capped the rally with a two-run double the other way. The knock put the Nationals ahead, 3-1, and proved to be the difference in the game.
"It just feels like you're contributing to the team," Moore said. "And that's what we all want to do."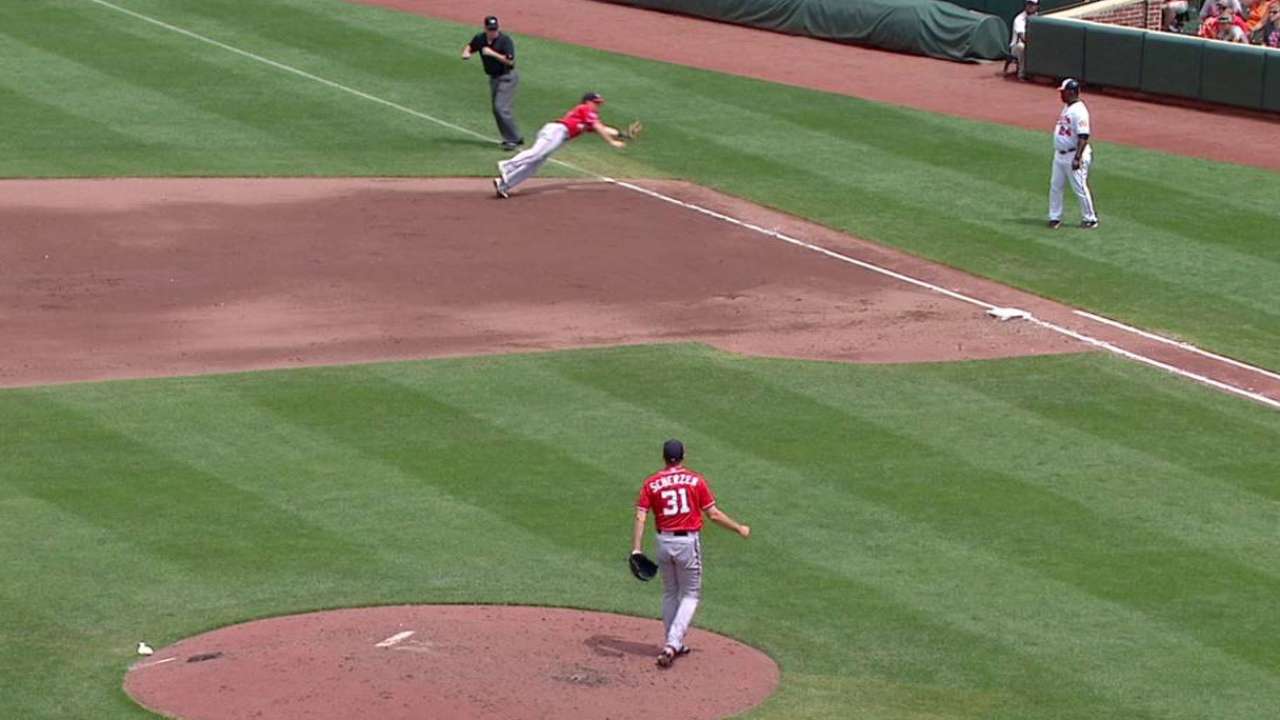 Uggla has seen his playing time decrease in recent years, shifting from an everyday second baseman with the Marlins and Braves to a pinch-hitting role player with the Nationals. Still, he knows the value of having quality depth.
"T-Mo and Clint have been given a lot of playing time," Uggla said. "They're great hitters. Just because they're not our everyday guys doesn't mean they can't play. They get an opportunity, they are going to rake, so it's always fun to watch those guys hit some balls hard."
Jacob Emert is an associate reporter for MLB.com. This story was not subject to the approval of Major League Baseball or its clubs.