Despite loss, White Sox upbeat prior to break
Chicago managed just two hits Sunday, but ended first half on a 9-3 run
CHICAGO -- The good feeling running throughout the White Sox clubhouse over the past two weeks certainly wasn't dampened by a 3-1 loss to the Cubs before 41,688 at Wrigley Field on Sunday afternoon.
Jake Arrieta (10-5) shut down the White Sox (41-45) on two hits, striking out nine and not issuing a walk. But this wasn't exactly Arrieta's first rodeo, as the right-hander improved to 4-0 with a miniscule 1.13 ERA in his last five starts.
So, the White Sox tip their collective hats to the Cubs' ace and enjoy the four-day break on the heels of a 9-3 run to close out the first half.
"We played well the last two weeks. We had a good run at it going into the break," White Sox manager Robin Ventura said. "We pitched well, we played defense and scored some runs when we needed to. Today we just ran into a really good pitcher."
"To take two of three from a team like that is pretty good," White Sox center fielder Adam Eaton said. "Taking two from the Cardinals, Blue Jays. Playing some good baseball and beating some good teams."
Eaton drove in the team's only run on Sunday with a one-out safety squeeze to score Carlos Sanchez. Sanchez had three good at-bats against Arrieta, and his leadoff double in the sixth stood up as one of the two hits.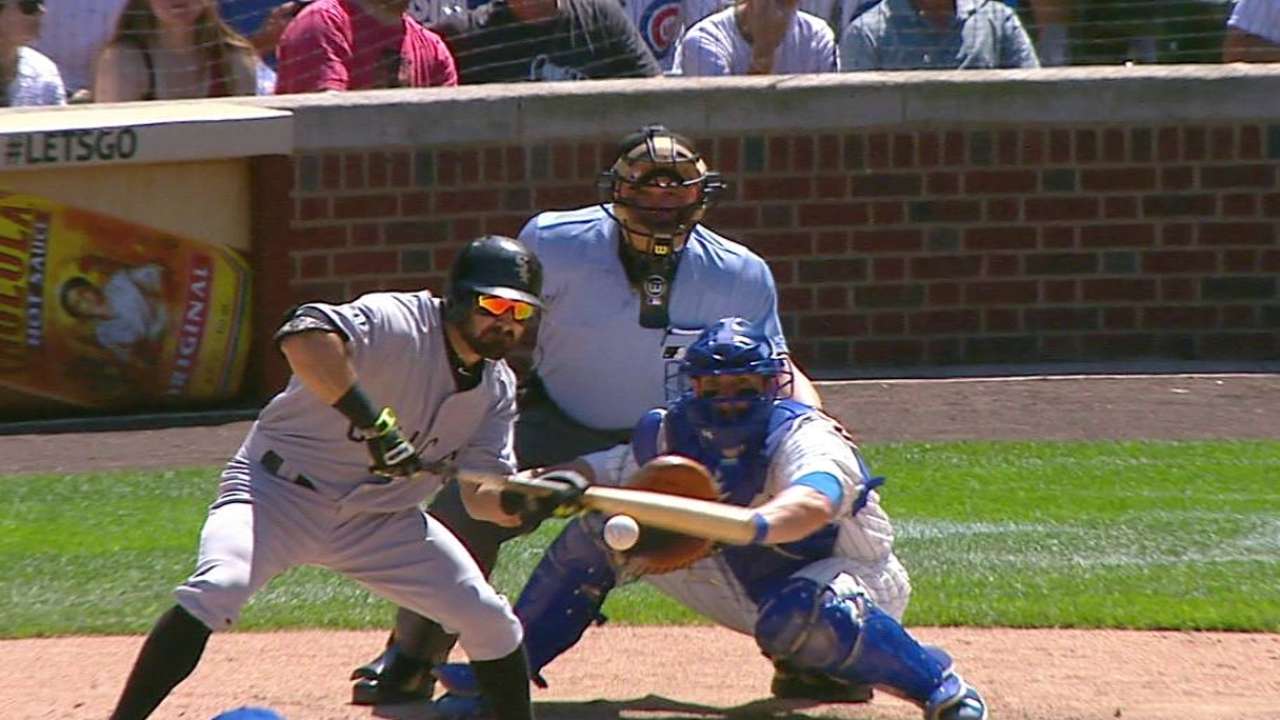 Tyler Saladino had the other hit off of Arrieta, showing that youth also is being served on a White Sox team with eyes on the present postseason picture. The defense has improved and the pitching has been exceptional, but the offense still is an issue. That combination leads to a great deal of nerve-wracking one-run games, which could wear a team down as the season progresses.
"A little bit, but I would say it wears our manager down more than anybody," White Sox first baseman Adam LaRoche said. "He's probably got a little different heart rate than he did to start the year, unfortunately. Hopefully we can turn that around for him.
"We're not having any games where we have two, three, four errors costing us a bunch of runs. And our pitchers are bailing us out. We're taking the pressure off the pitchers a little bit, but still not great. We have one/two-run leads in the ninth, but not very comfortable leads. But we're winning some games."
Some of the White Sox would like to keep playing instead of having the break, not wanting to lose this momentum. In the course of a 162-game schedule, though, time off will do the bodies good.
Picking up this coming weekend against the Royals where they left off against the Cubs stands as the real trick for the White Sox.
"You never know," Ventura said. "We have a doubleheader coming back into it [Friday], so we better be ready to go as soon as we come back. It's still not an easy road, but you continue to feel optimistic about what you saw in the last couple of weeks."
Scott Merkin is a reporter for MLB.com. Read his blog, Merk's Works, follow him on Twitter @scottmerkin and listen to his podcast. This story was not subject to the approval of Major League Baseball or its clubs.