Snell, Shaffer show promise at Futures Game
Farm director Lukevics notes development of both prospects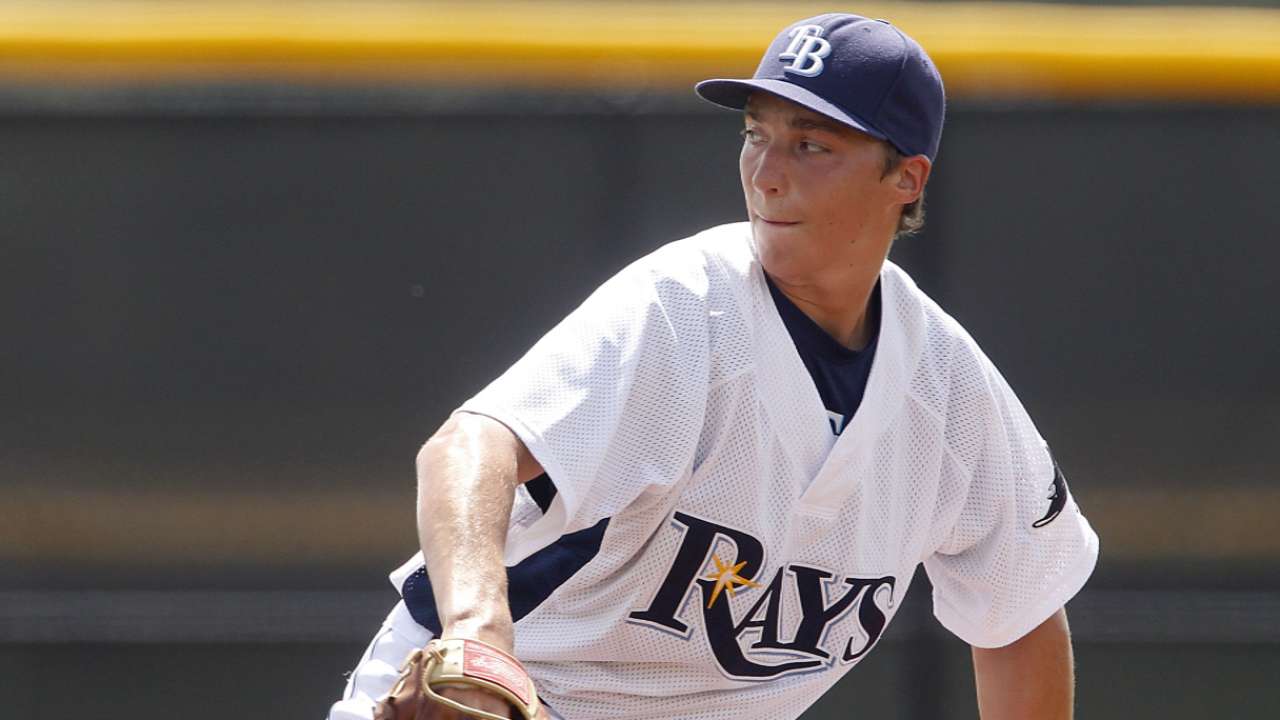 CINCINNATI -- There's only one way to describe how Tampa Bay prospect Blake Snell felt as he was in the midst of a scoreless-innings streak that finally ended at 49 in late May.
"I was just in a zone," Snell said. "I just felt like I was in a zone all the time. It was fun while it lasted."
Snell, a right-hander and a first-round supplemental pick in 2011, started his streak last season in Class A, but the bulk of the streak (46 innings) was this year. He was quickly promoted to Double-A Montgomery (Ala.), where in 11 starts, Snell is 6-2 with a 1.70 ERA.
Snell was rewarded with a trip to the SiriusXM All-Star Futures Game, and he pitched a scoreless inning Sunday for the U.S. team, which defeated the World team, 10-1.
Tampa Bay farm director Mitch Lukevics said of Snell: "He's much more mature. He's much more mature physically. Much more mature mentally. Things are coming together for him.
"He's always had a great stuff. What has taken place is the maturation of a young man and the continuation of the development of his pitches. Besides a plus fastball, he has a plus breaking ball and a plus changeup. You know, those pitches he can throw when he's behind in the count now. He's just learning and figuring those things out. I'm happy for him."
Another top Rays prospect, infielder-outfielder Richie Shaffer, got a Futures Game invite and wound up hitting cleanup for the U.S. Team. Shaffer went 0-for-4 with two strikeouts.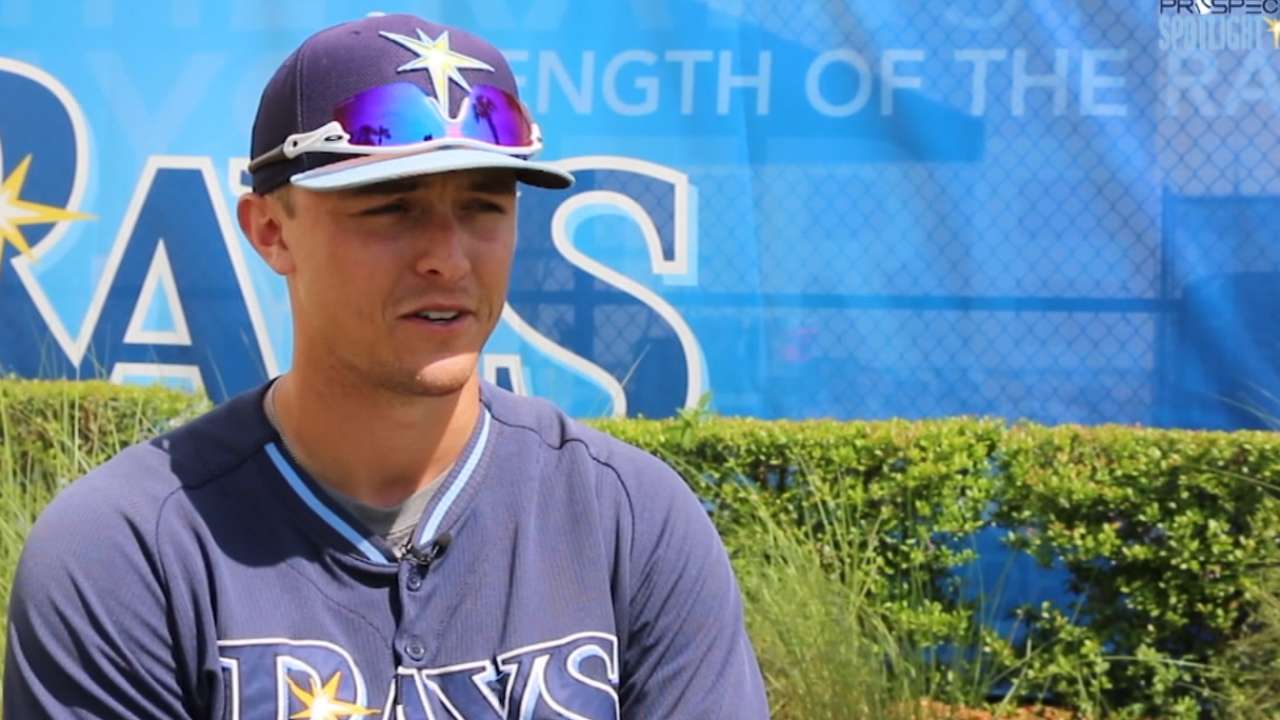 Since a promotion to Triple-A Durham (N.C.), Shaffer has hit .284 with 14 homers in 38 games.
"Richie's having a banner year," Lukevics said. "He is enjoying the fruits of all of his hard work and a patient coaching staff that has guided the young man. We're really happy to see that power tool come out this year. So good for Richie. He's been working hard -- and certainly deserves to play in the Futures Game."
Plus arm, too?
"That's another thing that might go unnoticed," Lukevics said. "The guy's a No. 1 pick we drafted because of his power bat. The one big tool that he really has is his throwing arm. It's a plus-plus arm across the diamond. And that allows him to do different things because of that in the field."
Shaffer someday could be used at numerous positions.
"The way our organization operates, it's not out of the realm of possibility for Richie to play the outfield one day and do a combination of everything the next," Lukevics said. "He's played first, he's played third. I think he's played a little left field in the Arizona Fall League."
Jeffrey Flanagan is a reporter for MLB.com. Follow him on Twitter at @FlannyMLB. This story was not subject to the approval of Major League Baseball or its clubs.