McCullers impresses in front of hometown fans
Despite tough-luck loss, rookie strikes out 10 at the Trop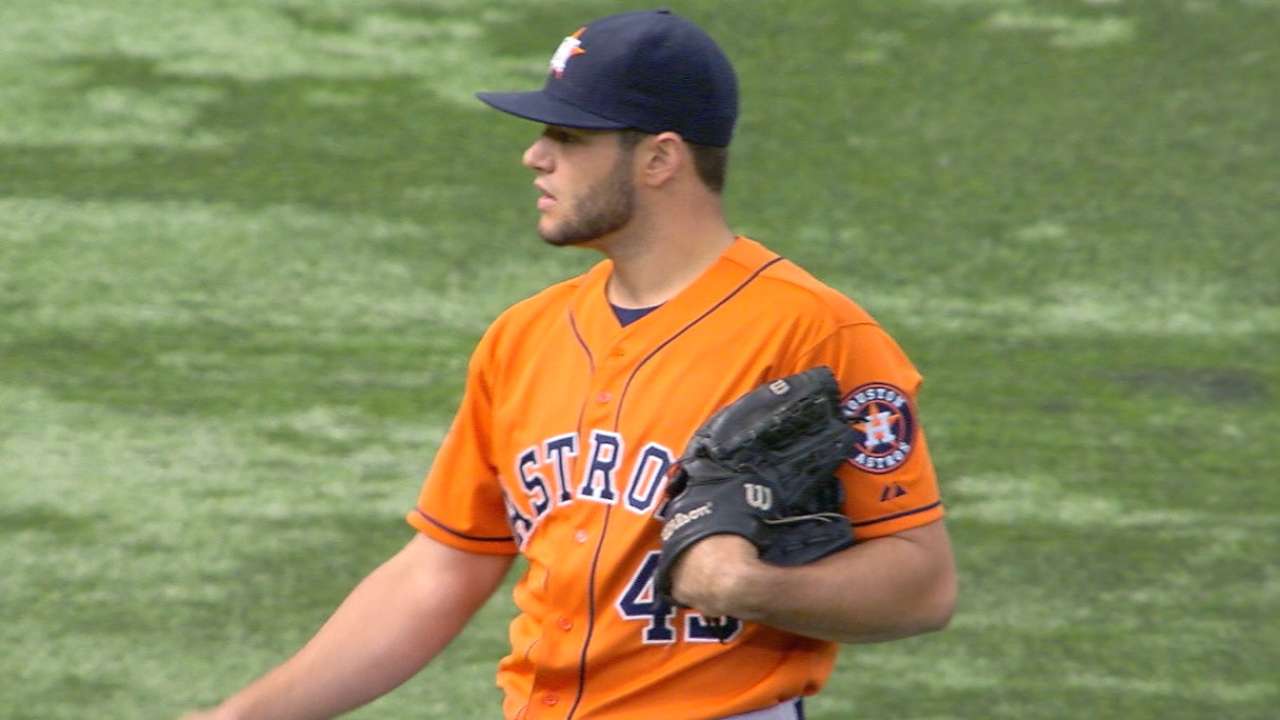 ST. PETERSBURG -- He struck out the first three batters he faced before a throng of his hometown fans and friends at Tropicana Field, setting up Lance McCullers for what would have been a memorable day for a team that desperately needs a pick-me-up.
McCullers, flashing some of his best stuff of the season, fell victim to the same kinds of bad breaks and poor luck the rest of the Astros have been experiencing in the past 10 days and wound up losing a 4-3 decision to the Rays on Sunday afternoon.
McCullers, the 21-year-old rookie who pitched at nearby Jesuit High School and grew up in the Tampa area, struck out 10 batters and gave up four hits and four runs in six innings.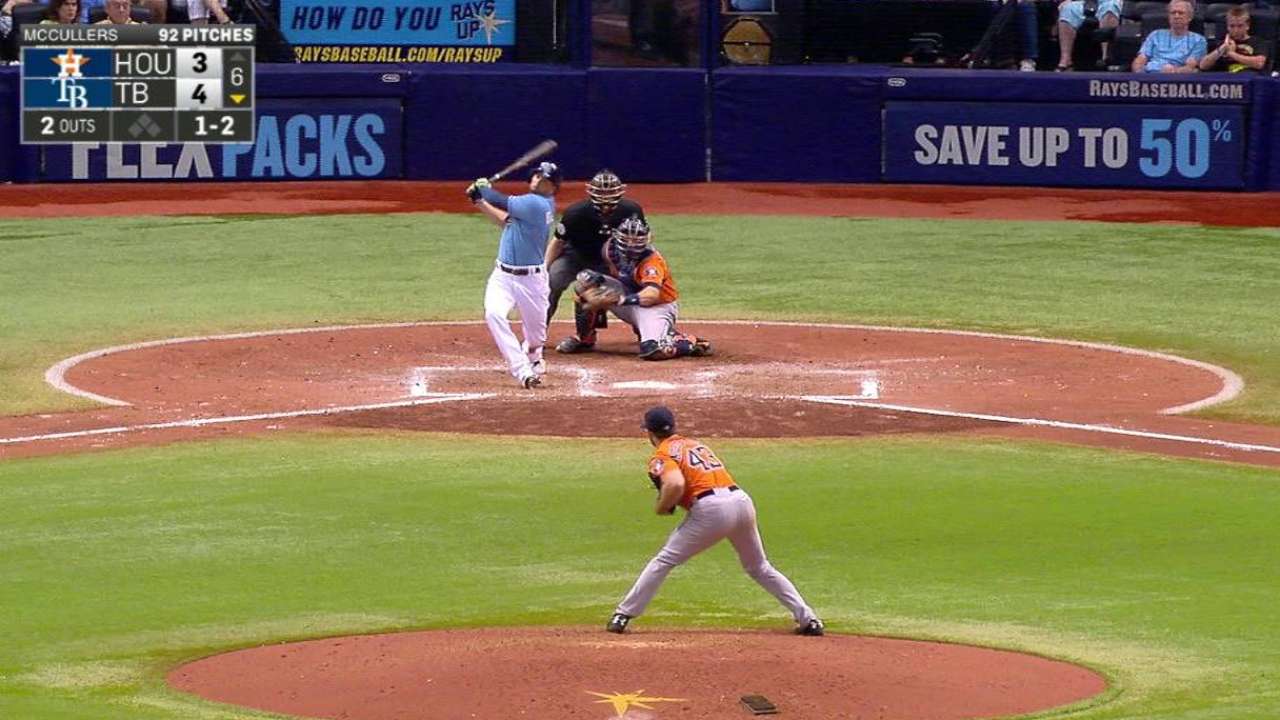 "I felt good all day," McCullers said. "I think it was some of the best stuff I've had all year, so I'm disappointed that four runs came across. I was hoping that three runs today would have been enough, should have been enough. But that's just baseball."
A one-out RBI triple by David DeJesus, which was followed by a wild pitch on a ball in the dirt, led to a pair of runs in the second. In the fifth, back-to back one-out walks, including one to force in a run, allowed the Rays to take a 4-3 lead.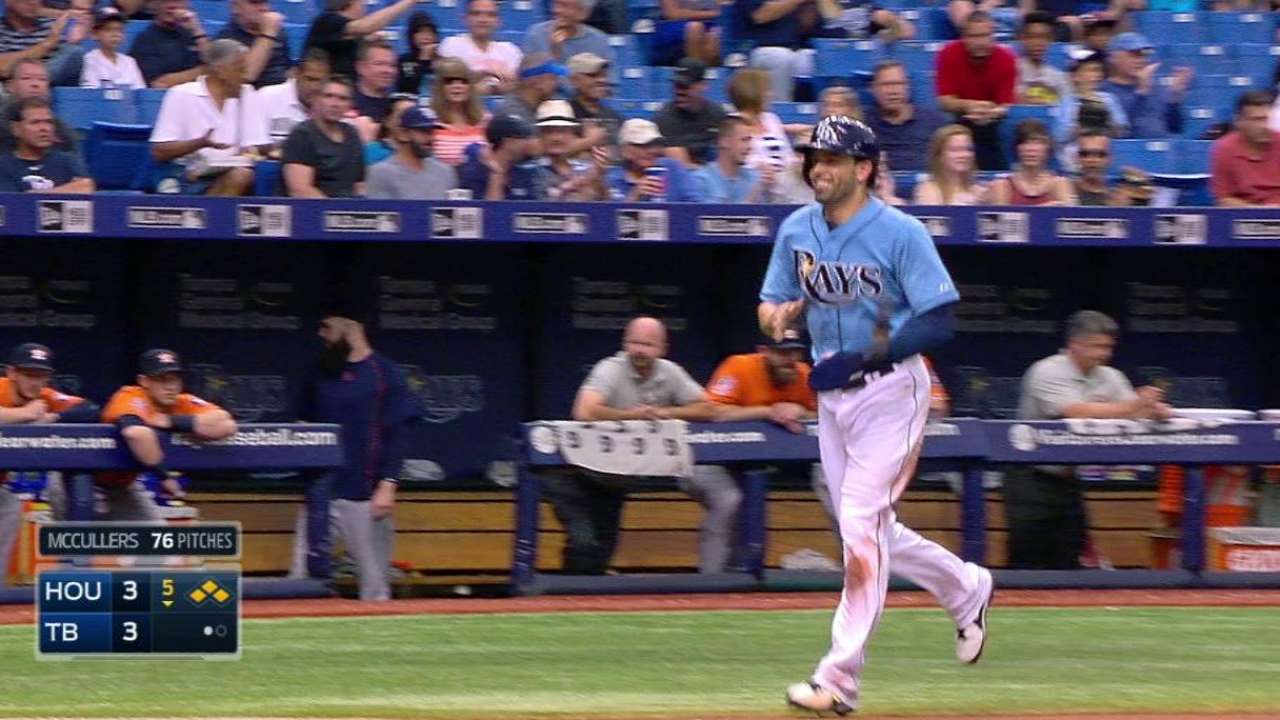 "I look back at the game, and I don't really understand," he said. "You walk a guy here, they got a couple of well-placed, timely hits and they score four runs. A little disappointing because we've been scuffling a little bit and the offense did a good job today. Just wasn't good enough."
Astros manager A.J. Hinch was impressed with McCullers' stuff.
"Lance was great," he said. "It's probably the best stuff he's had in a while, if not the entire time. I think his complete game was probably his best outing of the season for him, but this was close. I thought he was sharp. The disappointing back-to-back-walks -- he had a batter 0-2 and then threw nine straight balls and ended up biting him with a couple of runs. They scored four runs on four hits against him. That's very uncommon to get that production out of that. Lance showed up today and did his job."
McCullers is 4-3 with a 2.52 ERA in his first 11 big league starts and figures to play a huge role for the Astros in the second half, even if they're going to have to monitor his workload closely. He's already thrown a career-high 114 innings, but he was reminded Sunday even his best sometimes isn't good enough.
"I'm really confident with my stuff," he said. "I've got to be in the zone. For a split second, a couple of batters there, I was trying to be a little bit too much, trying to be too perfect, when I don't have to be. Just give my defense a chance to make plays for me, and those batters I didn't do that. Two more runs ended up coming across that probably shouldn't have."
Brian McTaggart is a reporter for MLB.com and writes an MLBlog, Tag's Lines. Follow @brianmctaggart on Twitter and listen to his podcast. This story was not subject to the approval of Major League Baseball or its clubs.