Utley running and fielding; no return date set
Phillies second baseman will resume batting after All-Star break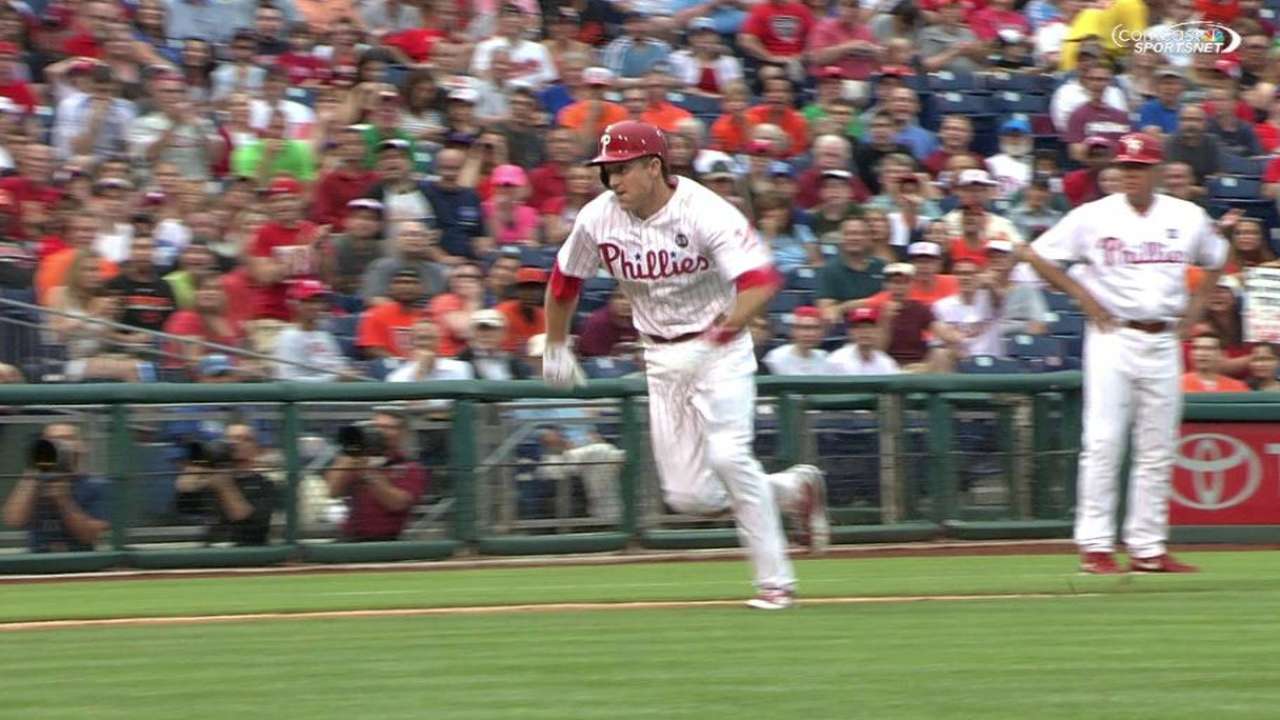 SAN FRANCISCO -- Phillies second baseman Chase Utley is making slight progress in his rehab process after being on the 15-day disabled list since June 23 with right-ankle inflammation.
Utley said he has been doing some light running this weekend and the six-time All-Star took ground balls before Friday's game at AT&T Park. He said he's noticed some improvement in his ankle since he was placed on the DL.
"The ankle is definitely in a better place than it was two weeks ago or three weeks ago," Utley said.
The Phillies don't know when Utley will be able to return to the playing field, but he said he will stick to running and fielding grounders until after the break. Utley said he hopes to begin swinging again after the All-Star break.
"Probably some point after the break," Utley said of when he'll pick up a bat. "There's no exact date on it, but it's a good sign that I'm able to run and take ground balls and I feel very comfortable doing it."
When asked if he's still a few weeks away from being fully healthy, Utley said, "That's fair to say."
Utley was hitting .179 with four home runs and 25 RBIs in 65 games before the injury.
Worth noting
• The Phillies announced Sunday their scheduled rotation following the All-Star break. Left-hander Adam Morgan will start Friday against the Marlins, followed by right-hander Chad Billingsley and left-hander Cole Hamels.
Oliver Macklin is an associate reporter for MLB.com. This story was not subject to the approval of Major League Baseball or its clubs.