Grilli vows to be ready for start of next season
Braves closer lost for year with ruptured left Achilles tendon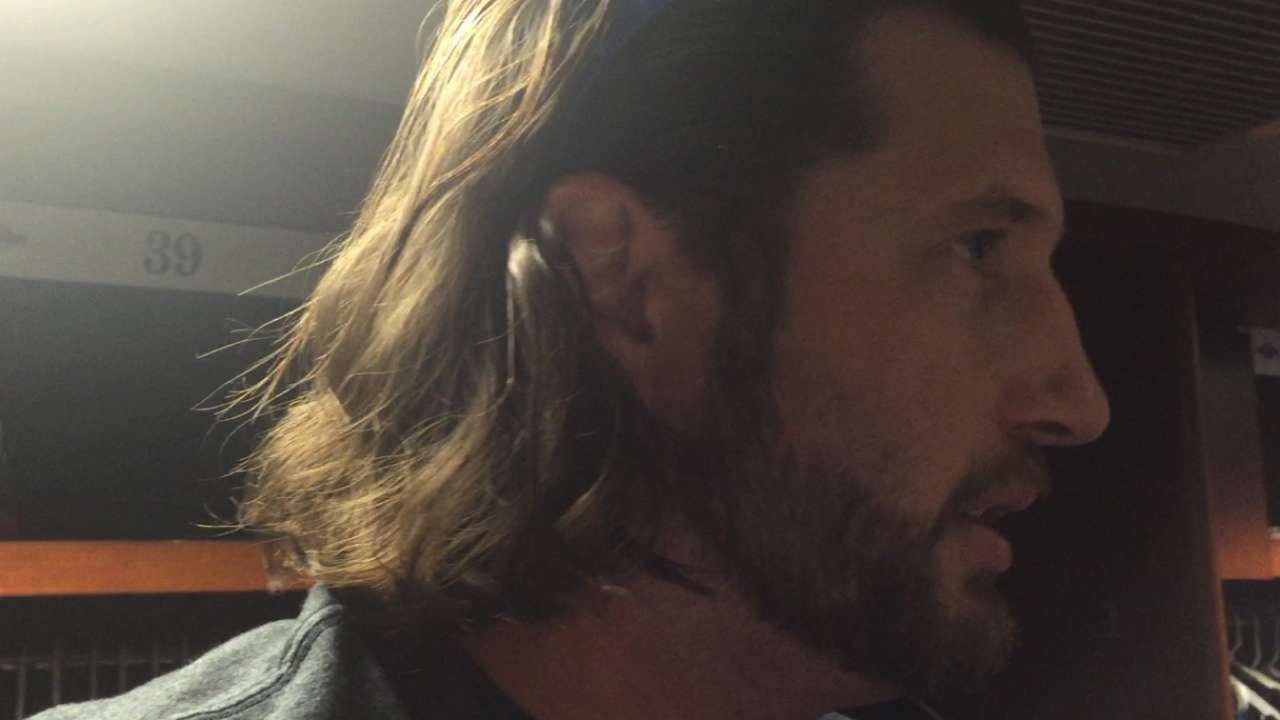 DENVER -- Though he has been crushed with the reality that the special season he has been constructing was abruptly ended when he tore his left Achilles tendon Saturday, Braves closer Jason Grilli returned to Coors Field on Sunday morning and guaranteed he will be ready for the start of next season.
"I'll be back out there next year, mark my words," Grilli said. "This [injury] will be easier to come back from than the last one. I push myself. You lay yourself on the line every day. That's the only way I know how to do it and that's the only way to do it."
Grilli has proven resilient throughout his Major League career, which began in 2000 and was derailed by Tommy John surgery in 2002. The determined hurler fought back and established himself in the Tigers' bullpen during the 2006 season. After experiencing a couple of short stints with the Rockies and Rangers, he came to Spring Training in 2010 with the Indians and suffered a season-ending knee injury while running sprints.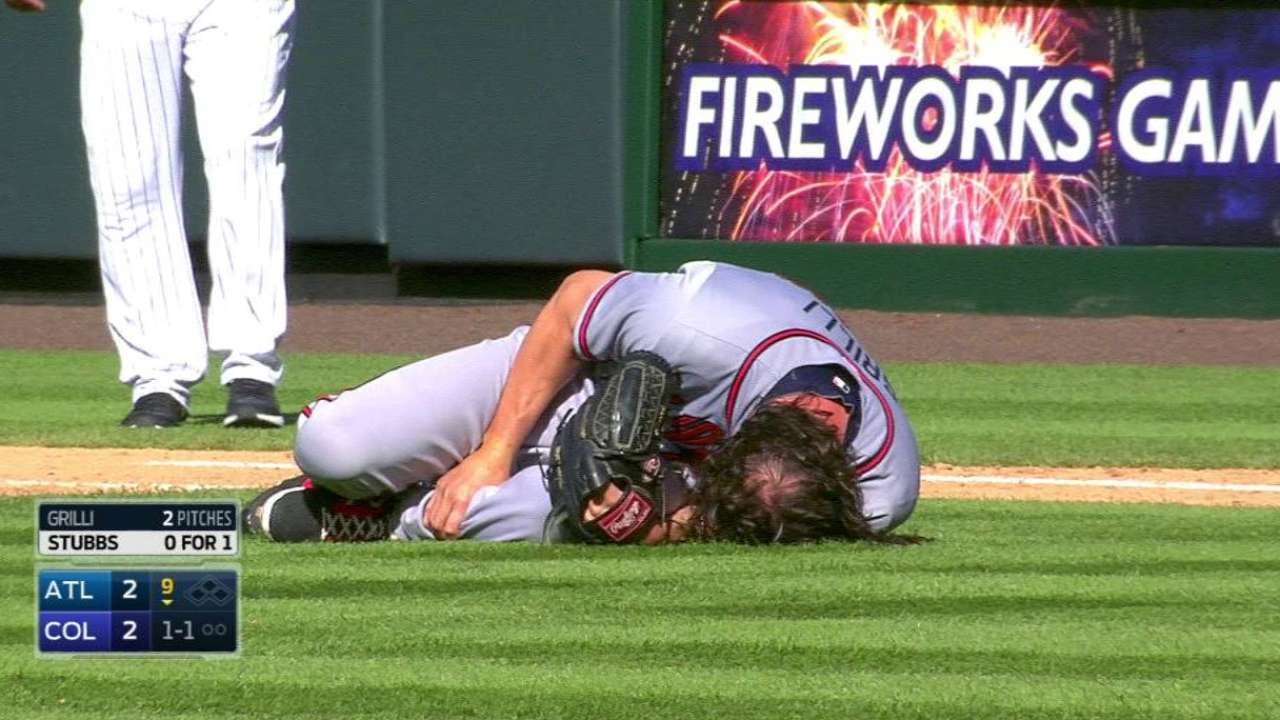 After being held at the Triple-A level by the Phillies in 2011, Grilli spent the second half of the season with Pittsburgh and found the home he'd long been seeking. He established himself as an All-Star closer in 2013 with the Pirates, and was in the midst of producing a similarly impressive season this year, before he tore the Achilles while attempting to cover first base during Saturday's loss to the Rockies.
"What [stinks] for me personally is every time I feel like I get to the mountaintop, it's a big blow," said Grilli, who converted 24 saves in 26 opportunities this season. "That's just how it's been throughout my career. I don't want to say it's because of injuries every time, it's just whether I'm fighting for a position or coming back from an injury, it's always been a challenge. It's the only road I know how to take and it's fine because I know how to handle it. I just would like some smooth pavement every once in a while."
Grilli will return to Atlanta with the Braves on Sunday night and meet with doctors on Monday morning. The 38-year-old pitcher will undergo surgery later this week and then begin the latest of his comebacks with the utmost confidence he will be with the Braves at the start of next year's Spring Training.
"You never know how many bullets you have left," Braves reliever Jim Johnson said. "He might be pitching until he's 46 [years old.] He might have another eight [years] in the tank. Realistically, who knows? But seeing what he puts into it and what he's gone through in his career, he's had a lot of adversity. This is just another spot."
While Johnson will now assume the closing duties for Atlanta, Grilli said he plans to continue serving as the valuable mentor and motivator that he has been throughout this season to the Braves' young relievers.
"It's weird to have the pedestal as a veteran," Grilli said. "But I think when you go through a lot, I think that is what God had intended for me, to be the guy who takes on this pain and takes on this experience to share it so that somebody doesn't have to."
Grilli gained a better sense of the impact he has made in the baseball world via the plethora of text messages he received on Saturday night and Sunday morning.
"To get the text messages I got, it was touching because you don't know what kind of example you're leaving until people send you the messages that I got," Grilli said.
Mark Bowman is a reporter for MLB.com. Listen to his podcast. This story was not subject to the approval of Major League Baseball or its clubs.