Rangers end first half with 'tough day'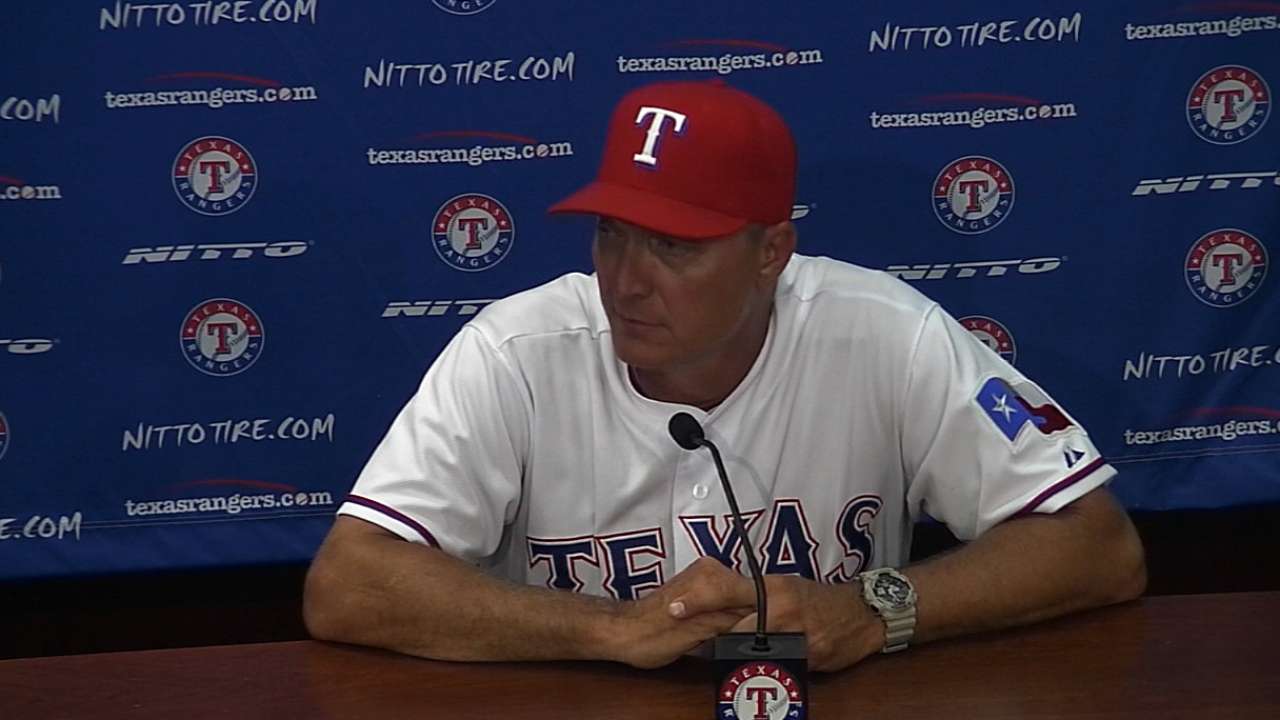 ARLINGTON -- Tough day?
"Tough would be a fair statement," Rangers manager Jeff Banister said after his team's ninth-inning rally came up short in a 2-1 loss to the Padres on Sunday afternoon.
Banister began with Padres pitcher Tyson Ross, who held the Rangers scoreless for 6 2/3 innings.
"Ross is a tough pitcher," Banister said. "A quality pitcher. You've got to be tough in the box along with him. Some of our guys battled ... had challenging at-bats. I would say the at-bats we had were tough today. We scored one run."
Then there was the play in the second inning that led to the Padres' first run. Will Venable hit a grounder that deflected off first baseman Mitch Moreland's glove and into shallow right field. Second baseman Rougned Odor went after it tentatively. Right fielder Shin-Soo Choo did not go after it all.
Venable raced all the way to third with a triple that did not sit well with Banister.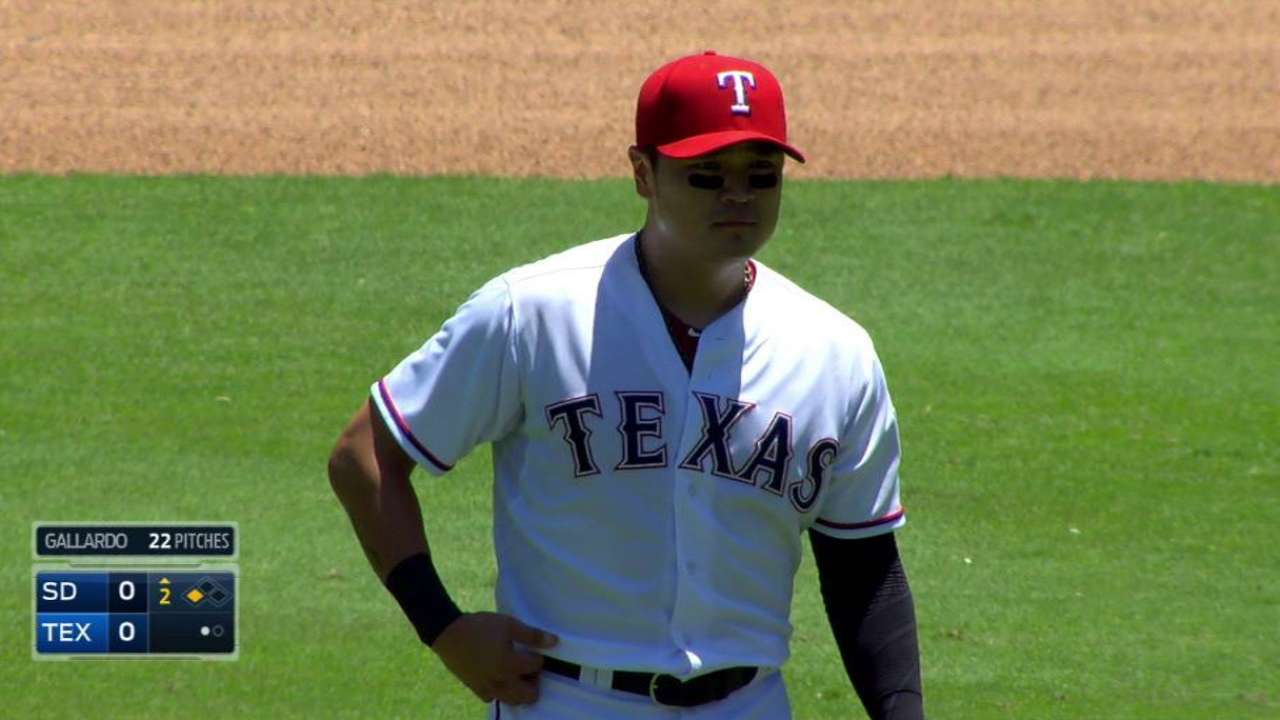 "Obviously tough," Banister said. "Tough to see ... tough to be a part of, let a batter go all the way to third base on a ball that barely gets to the outfield. Anytime the ball is in play, we go hard after the baseball. That's our mindset."
Choo admitted he was in the wrong.
"I saw Odor react," Choo said. "I thought he was closer to it. First of all, it's the outfielder's responsibility. I have to get it. I gave up too early. That changed the game. That was a big part of it. That was a mistake."
The Rangers brought the infield in, and Will Middlebrooks hit a grounder that Odor fielded going to his left. But he bounced his throw past catcher Carlos Corporan, and the run scored.
It was the only run scored off Rangers starter Yovani Gallardo. He went 5 2/3 innings, allowed six hits and four walks while striking out three. He left trailing, 1-0, and he finished the first half with a record of 6-7 despite a 2.62 ERA in 19 starts. The Rangers have scored 3.02 runs per nine innings when Gallardo is on the mound this season, fourth lowest in the American League.
"Honestly, I'm not trying to think about that," Gallardo said. "It is one of those things I can't control. I've got to keep the team in the game and give the team a chance to swing the bat. We didn't have much of a chance, because Ross was tough."
The Rangers trailed, 2-0, into the ninth but almost rallied against Padres closer Craig Kimbrel. Adrian Beltre reached on a one-out infield hit, went to second as Mitch Moreland grounded out back to the mound, and then scored on Odor's single. Elvis Andrus kept the rally alive with a single, but Kimbrel struck out Leonys Martin to end the game.
And a tough day.
T.R. Sullivan is a reporter for MLB.com. Read his blog, Postcards from Elysian Fields, follow him on Twitter @Sullivan_Ranger and listen to his podcast. This story was not subject to the approval of Major League Baseball or its clubs.