Santana, Hughes, Milone to open 2nd half
Twins going with Gibson, Pelfrey to round out rotation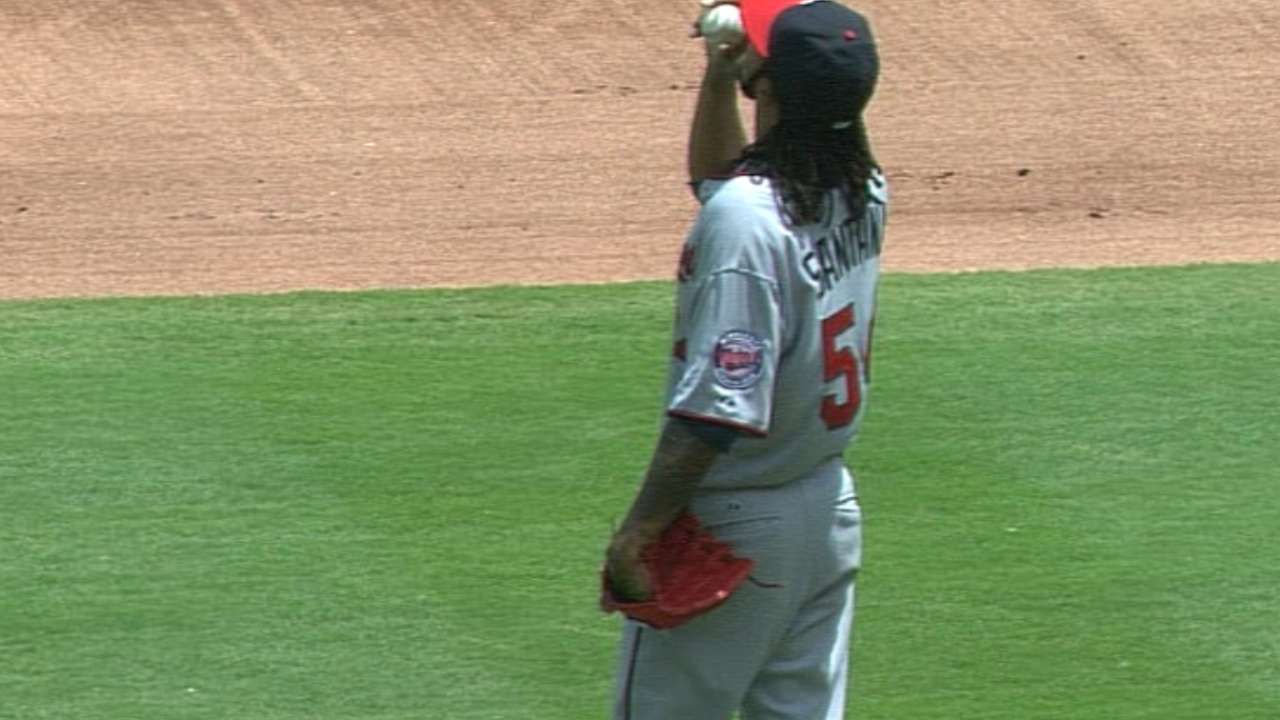 MINNEAPOLIS -- The Twins will start Ervin Santana, Phil Hughes and Tommy Milone in that order in Oakland coming out of the All-Star break, manager Paul Molitor announced Sunday.
The trio will be followed by Kyle Gibson and Mike Pelfrey, who will start against the Angels, while Santana will be lined up to start in the series finale against his former club at Angel Stadium on July 23.
Molitor said the decisions came after careful analysis, as he looked at which pitchers needed more time off and which ones have fared well in Oakland and Anaheim. Santana, who pitched with the Angels from 2005-12, has a career 3.77 ERA in 117 starts at Angel Stadium and a 2.12 ERA in 13 outings at the Oakland Coliseum. Milone, who pitched with the A's from 2012-14, has a career 2.96 ERA in 35 outings in Oakland.
"We looked at a lot of things," Molitor said. "When people had their last start before the break, who would benefit the most from a longer break, and we looked at all our guys' numbers vs. Oakland and Anaheim, and not just collectively, but in those ballparks. I think in Pelfrey's case, he's had a lot of innings pitched and he hasn't had a big innings year in a long time, so he's going close to two weeks from his last start to his next start. Tommy pitched in Oakland and has always done well there."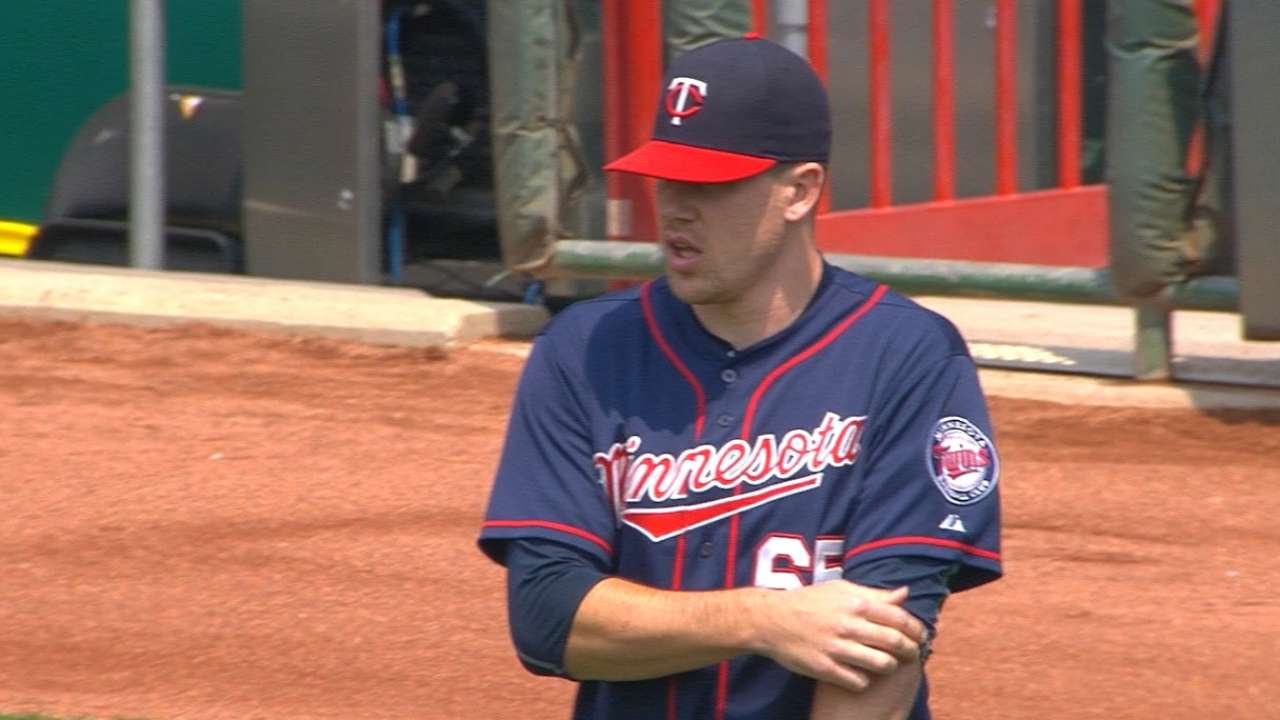 Molitor also reiterated that rookie right-hander Trevor May will remain in the bullpen in the short term rather than head to Triple-A Rochester to serve as a starter. He met with Twins general manager Terry Ryan over the weekend, and they both decided to keep May as a reliever for now.
"We do have that plan and I don't expect it to change over the break," Molitor said. "We kind of discussed about how to get Trevor into some situations to find out how he's going to fit in out there. He hasn't pitched back-to-back yet, but that's more out of need. But based on our last discussion, it's going to stay that way for a while and see what we have."
Rhett Bollinger is a reporter for MLB.com. Read his blog, Bollinger Beat, follow him on Twitter @RhettBollinger and listen to his podcast. This story was not subject to the approval of Major League Baseball or its clubs.