ICYMI: Solarte caps late rally in comeback victory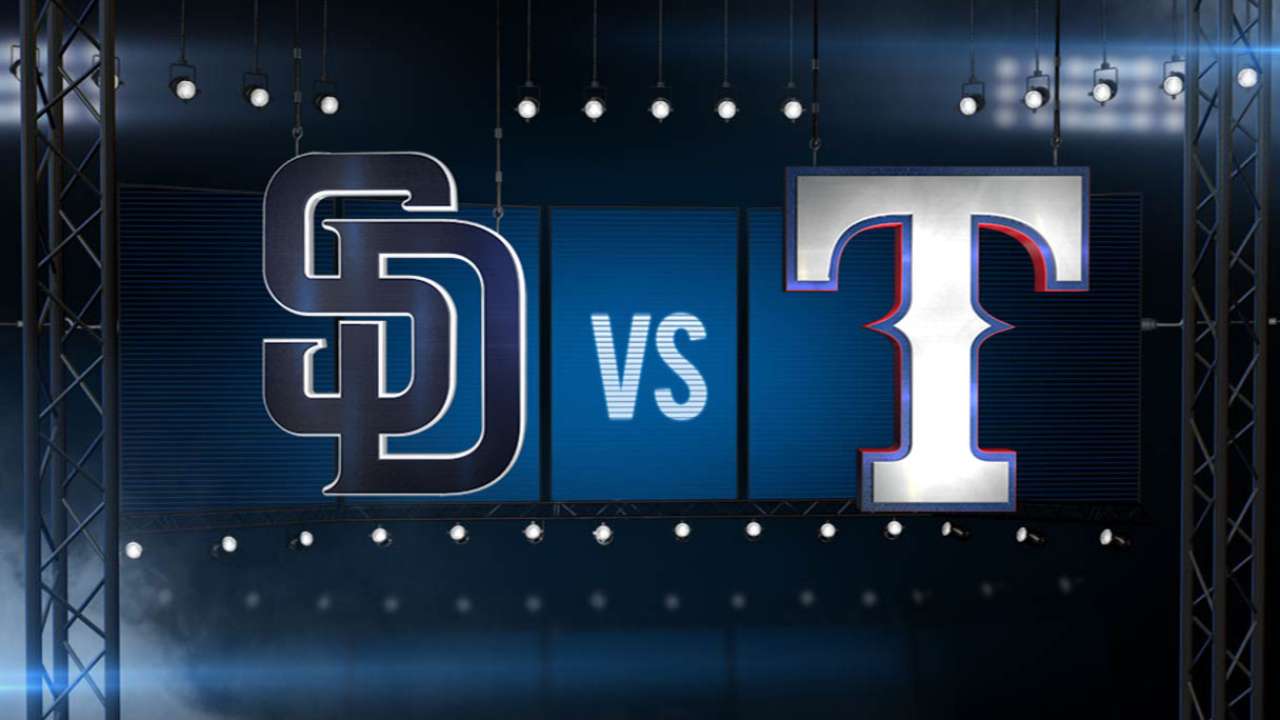 Thank goodness for Yangervis Solarte.
The Padres were on the brink of losing their seventh-game in a row on Saturday night as the Rangers carried a 2-run lead into the top of the ninth inning with San Diego scrambling to throw together a rally. After three straight singles brought the Friars within a run thanks to a Melvin Upton Jr. RBI-single, things seemed hopeless after pinch-runner Andrew Cashner was tagged out at third. With two-outs left in the ninth on a 1-1 count, Solarte answered the Padres prayers and delivered a clutch two-run homer into right field to give the Padres a 6-5 lead.
Solarte's shot, as it would turn out, would be a game-winner that evened the Padres' series against Texas and forced a rubber-match on Sunday. Starter James Shields had an uncharacteristic start on Saturday after he surrendered four earned runs on five hits and five strikeouts through 5.1 innings pitched. Shields surrendered two home runs before manager Pat Murphy opted to head to the bullpen, where Marcos Mateo and Joaquin Benoit would combine for 2.2 innings of one-run baseball to keep the Padres within striking distance. Fortunately, the offense was looking sharp that night, thus allowing the bullpen's efforts to not be all for naught.
The offense kicked off thanks to Matt Kemp's eighth home run of the season, giving the Padres an early 2-1 lead. Kemp enjoyed his second-night in a row with a multi-hit game after going 2-for-4 with two RBI, while Solarte also enjoyed a multi-hit game going 2-for-3 with two RBI as well. Each Upton brother also collected an RBI on the day as the Padres pounded out 10 hits en route to their dramatic 6-5 come-from-behind victory over the Rangers.
The Padres will now attempt to take the series in a rubber-match finale as Tyson Ross faces off against Yovani Gallardo at noon on Sunday. In case you missed it, here are some highlights and stories that may have passed you by on Saturday:
Padres post-game recap: Solarte singlehandedly saves Padres in Texas
Kemp puts the Padres on the board with a two-run shot: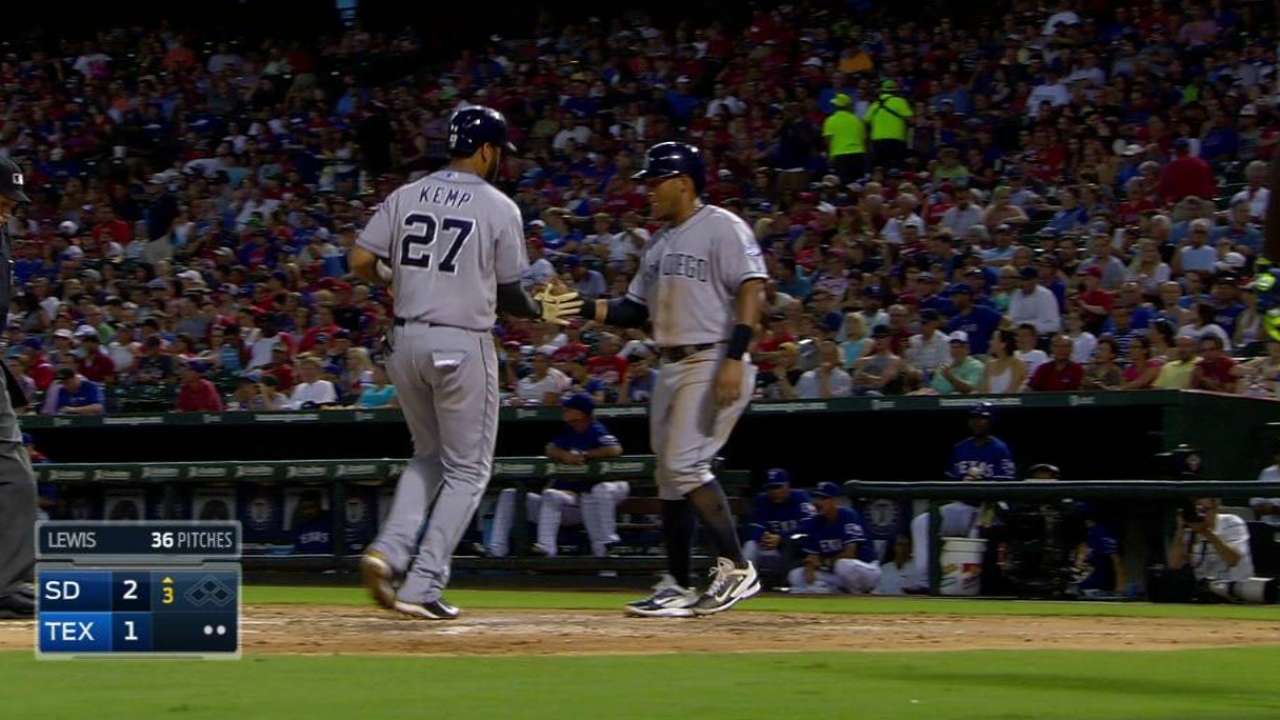 Justin Upton ties up the game with an RBI single in the fifth: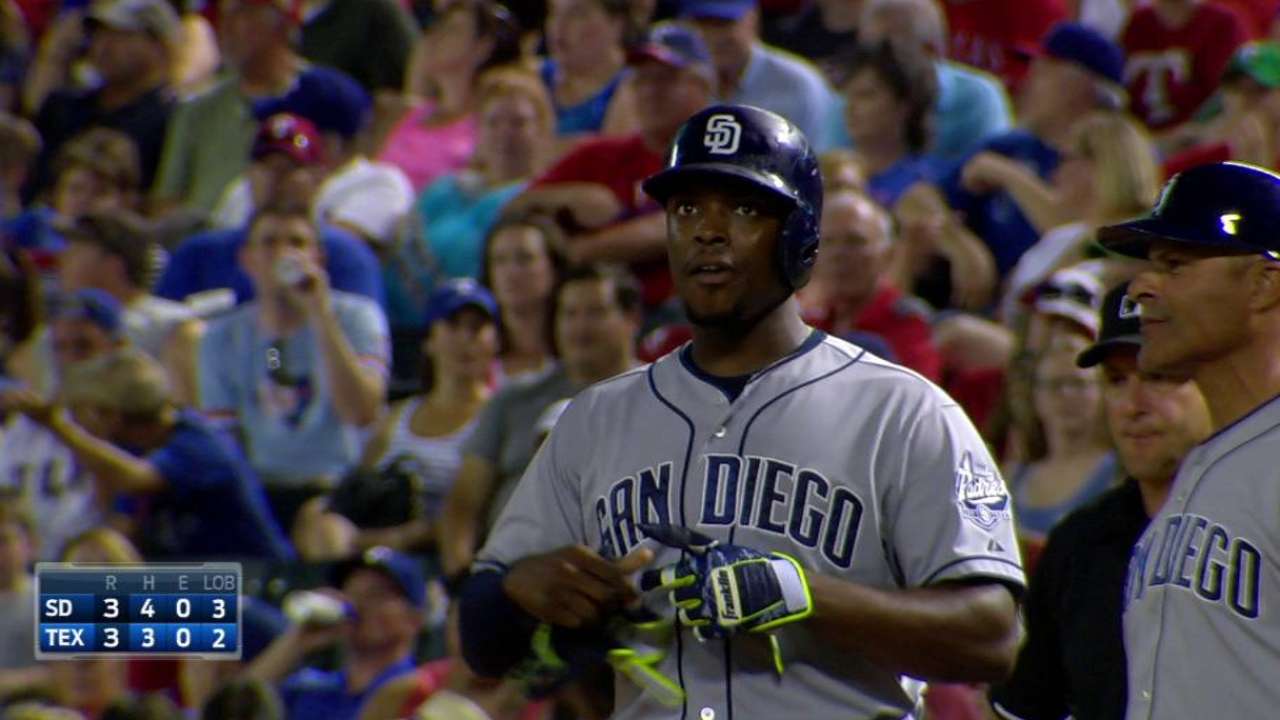 Upton Jr.'s RBI single pulls the Padres within one-run in the ninth: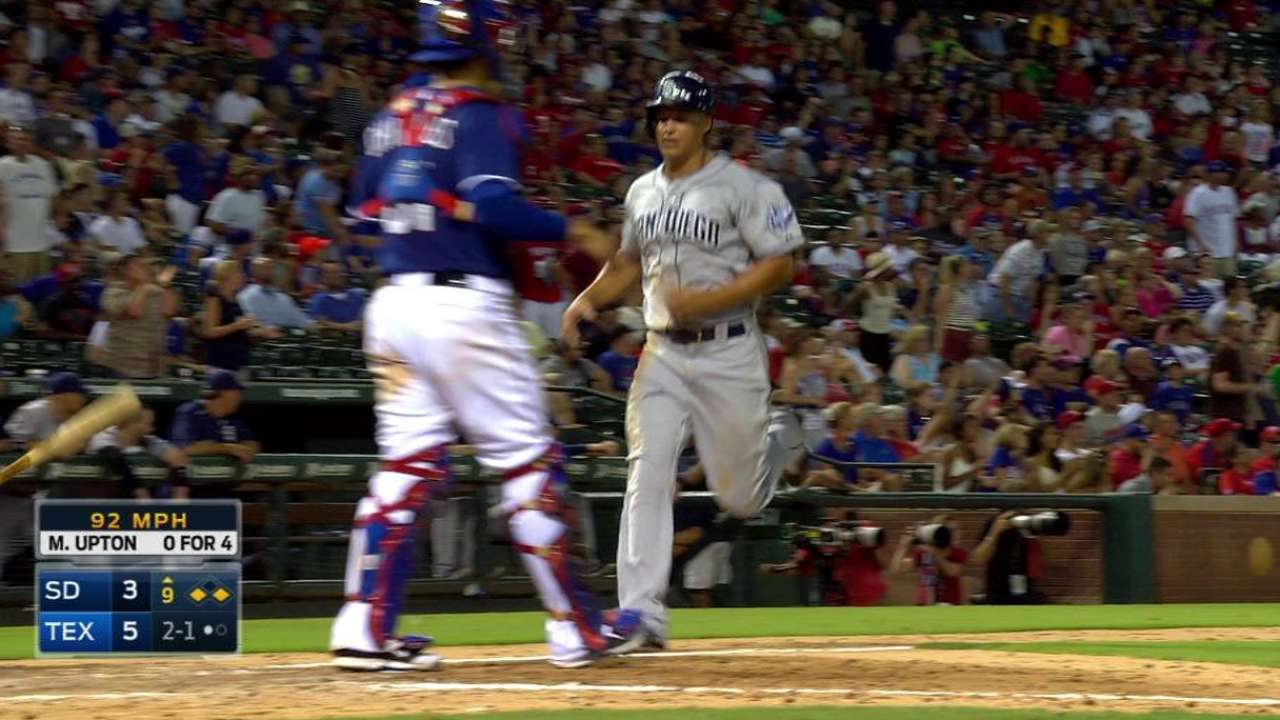 Solarte's crushes a homer that proves to be a game-winner: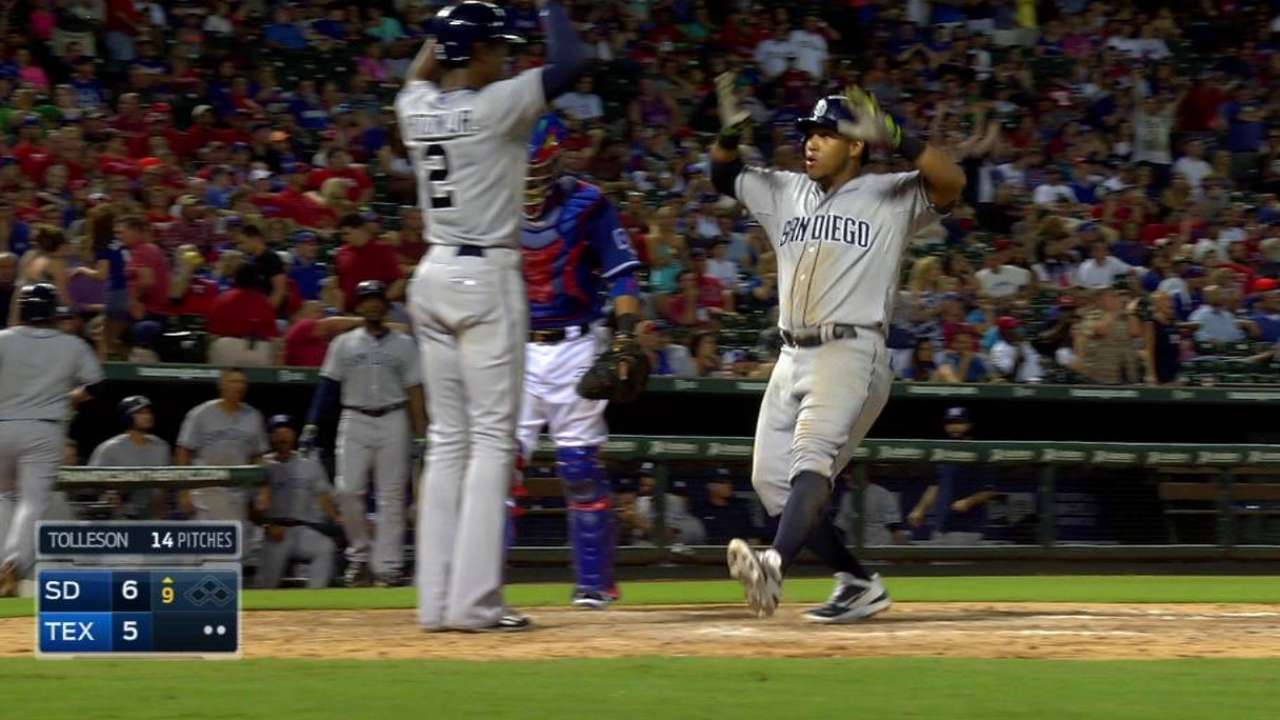 Solarte's clutch shot brings SD to victory: Solarte helps Padres 'come up big' in ninth
Padres prospect ready to make waves at All-Star Game: Righty Rea set to rep Padres at Futures Game
San Diego skipper satisfied with Shields: Murphy happy Shields 'gutted it out' vs. Texas
Down on the Farm: Torres headed to Lake Elsinore, Schulz hits 4th HR in 3 games
Notable Notes: Game Notes @ TEX (07.11) Friars Send Shields to the Hill Looking to Even Series
Looking forward:
Friar Forecast: Ross, Gallardo set for duel to wrap first half
Sunday's probable pitchers: Tyson Ross (5-7, 3.56 ERA) vs. Yovani Gallardo (7-7, 2.67 ERA)