Kemp, Solarte are Padres' top hitters since June 25
Spangenberg learns there is no quick fix to bone bruises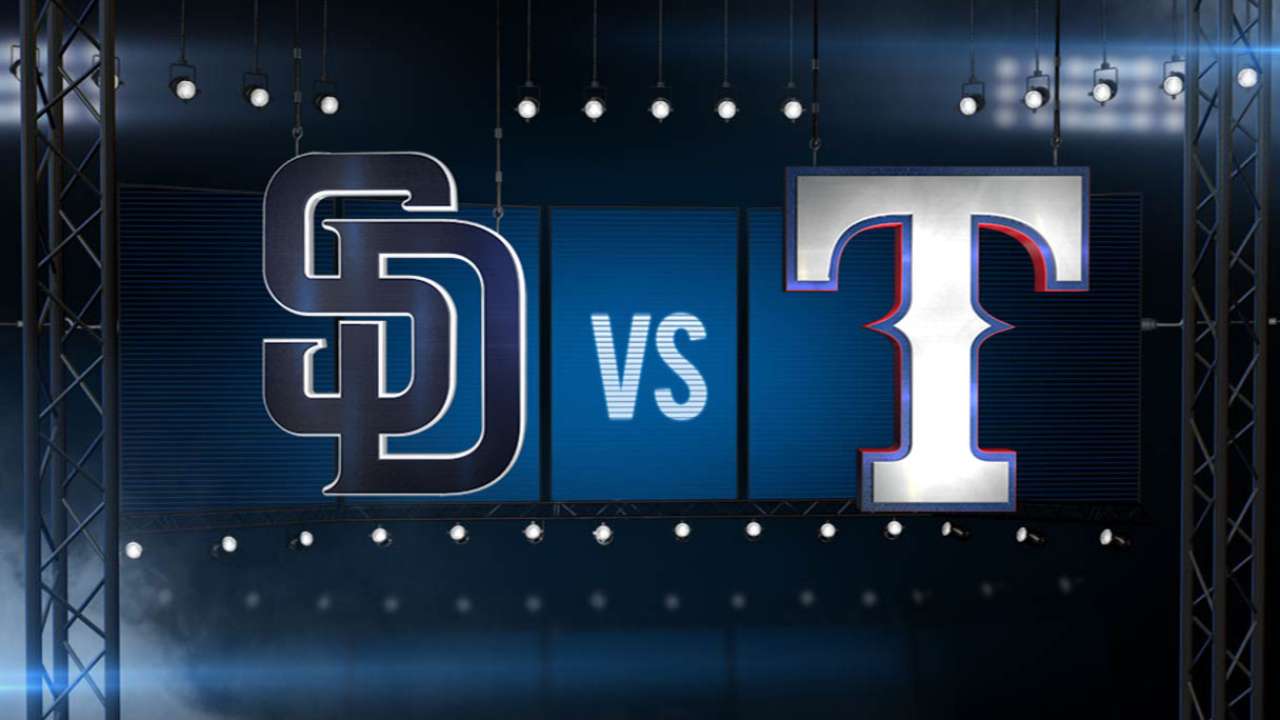 Bill Center, longtime sportswriter for U-T San Diego, is an employee of the Padres.
The two most productive hitters for the Padres over the last 15 games are right fielder Matt Kemp and infielder Yangervis Solarte.
Between them since June 25, Kemp and Solarte are hitting a collective .307 with 10 doubles, a triple, seven home runs, 15 runs scored and 16 RBIs.
Kemp is hitting .286 (16-for-56) with four doubles and four homers with seven runs scored and 11 RBIs.
Kemp's third-inning homer Saturday night marked the 21st time this season that Kemp has given the Padres a lead with a hit - tying him for the Major League lead in that category.
Kemp is 7-for-17 with two doubles, two homers and five RBIs during an active four-game hitting streak. He has two homers in his last three games . . . four homers in his last 15 games . . . and seven homers in his last 32 games.
Solarte is hitting .333 (15-for-45) wince June 25 with six doubles, a triple and three homers for eight runs scored and five RBIs. His two-run ninth-inning homer Saturday night put the end of the Padres' six-game losing streak.
From the scorecard
• Infielder Cory Spangenberg's rehab from the bone bruise to his left knee suffered June 30 while turning a doubleplay against Arizona is going much slower than expected. Recently, Spangenberg was shut down from resuming "baseball activities" and his return from the disabled list won't be happening right after the break as originally expected. Bone bruises are one of the least understood injuries in baseball. I remember the 2000 season when second baseman Bret Boone went from being day-to-day with a bone bruise to missing a month.
• Right-handed starter James Shields has not won a game since improving to 7-0 on June 3. He is 0-3 with a 4.75 earned run average in his seven starts since then and the Padres are 1-6 in those starts. The Padres had lost six straight games started by Shields until they rallied Saturday night to win at Texas and snap a six-game losing streak. Overall, the Padres are 10-9 in Shields' 19 starts.
• Center fielder Melvin Upton Jr. is 6-for-15 with a double, his second homer, two runs scored and three RBIs during a four-game hitting streak.
• Right-hander Joaquin Benoit picked up his sixth win Saturday night when the Padres' rallied in the ninth. That is more wins than every Padres pitcher except Shields. The next highest total by a Padres starter is five by Tyson Ross, who goes for his sixth win at Texas this afternoon.