Bautista will use break to treat sore shoulder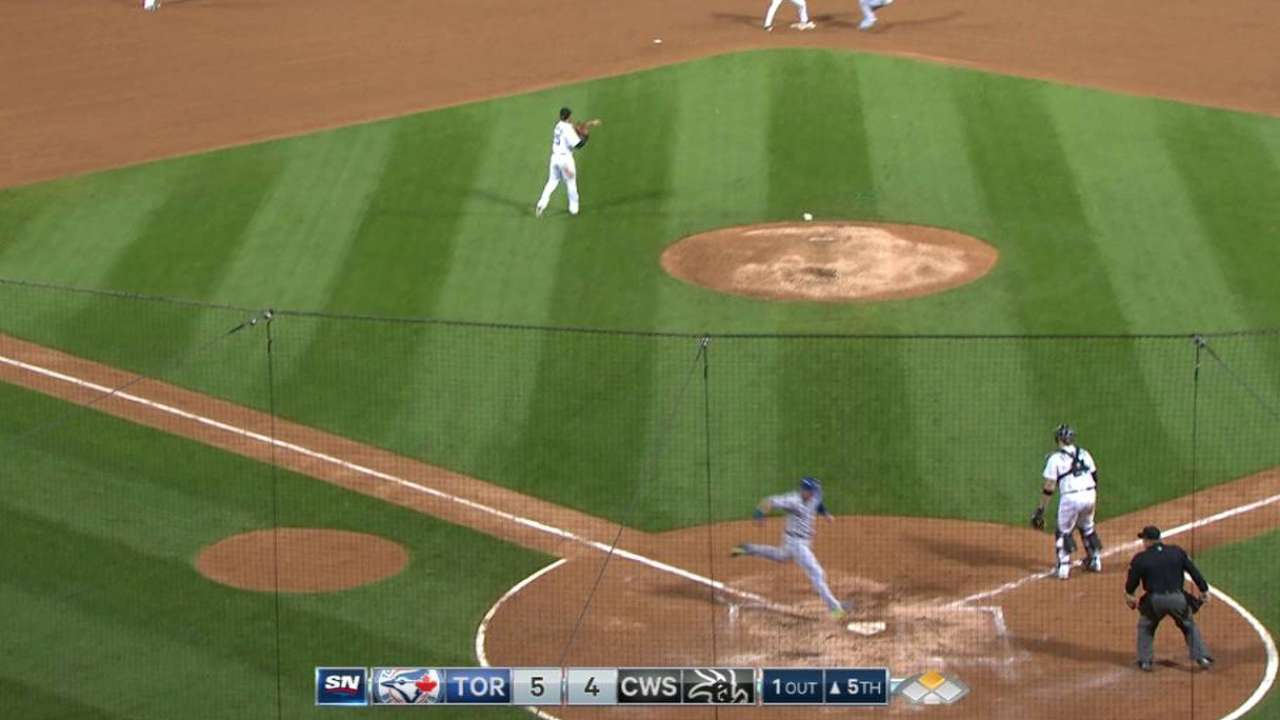 KANSAS CITY -- Good health comes first.
That was the message delivered by Jose Bautista when the Blue Jays' outfielder decided to withdraw from the American League active roster for Tuesday's All-Star Game presented by T-Mobile. Bautista will use the four-day break to treat a sore right shoulder.
Bautista addressed the topic before Sunday's series finale against the Royals and mentioned that he felt some shoulder soreness while throwing earlier this week during the White Sox series at U.S. Cellular Field.
"I made a few throws in Chicago and it was getting sore again," Bautista said. "Listening to the doctor's recommendations, there is some therapy and rehab that needs to be done. Normally, you would need a few days off during the regular season. I'm taking advantage of this due to the break."
Bautista said he'll miss the All-Star experience in Cincinnati. It's the sixth consecutive year that he has been selected to the AL team.
"It's not what I wanted to do," Bautista said. "I enjoy my time going there."
Bautista would not specify what type of medical treatment he'll receive during the break. Asked specifically about a possible cortisone shot, Bautista replied: "I won't say yes or no to cortisone."
The hope, Bautista said, is that the rest and treatment will enable him to make strong and accurate throws from the outfield through the second half of the season. He was in the lineup as the designated hitter for Sunday's game against the Royals.
"I haven't heard anything from the doctors that this is going to be any lingering issue," Bautista said. "But it did come back after making a few throws in Chicago. Knowing that the injury was there a few months ago, it's the smart thing to do."
Worth noting
• Right-hander Aaron Sanchez, recovering from a strained lat, threw 48 pitches Saturday night for Class A Advanced Dunedin in his second rehab start. Over 2 2/3 innings, Sanchez allowed three hits and one earned run. He struck out two and walked two. Sanchez is expected to pitch again on Thursday for Triple-A Buffalo.
• All-Star third baseman Josh Donaldson, who was removed from Saturday's game with flu-like symptoms, was not in the starting lineup on Sunday.
Robert Falkoff is a contributor to MLB.com. This story was not subject to the approval of Major League Baseball or its clubs.