Nats' injured stars not focal point for Rizzo
GM's attention fixed on active players, with expectation of returning to full strength down stretch
While several are projected to return to the big league club in the weeks following the break, general manager Mike Rizzo's assessment of his team in the weeks leading up to the July 31 non-waiver Trade Deadline is based on the pieces that are still in the puzzle.
"We can't dwell on them not being here," Rizzo said. "We're not thinking and talking about the guys that we don't have. We're thinking and talking about the guys that are here and playing for us. Those are the important guys. The Werths and the Rendons and the Zims and the Strases, those are guys that have their own jobs to do right now, and that's to rehab and get healthy and help us down the stretch. We're talking about the 25 guys that are here right now."
Rizzo did not get specific when offering an evaluation on his team through the first half, rather acknowledging that "they're not a perfect team" and that "we're going to look at all aspects of our club and figure out what trades, if any, make sense to us."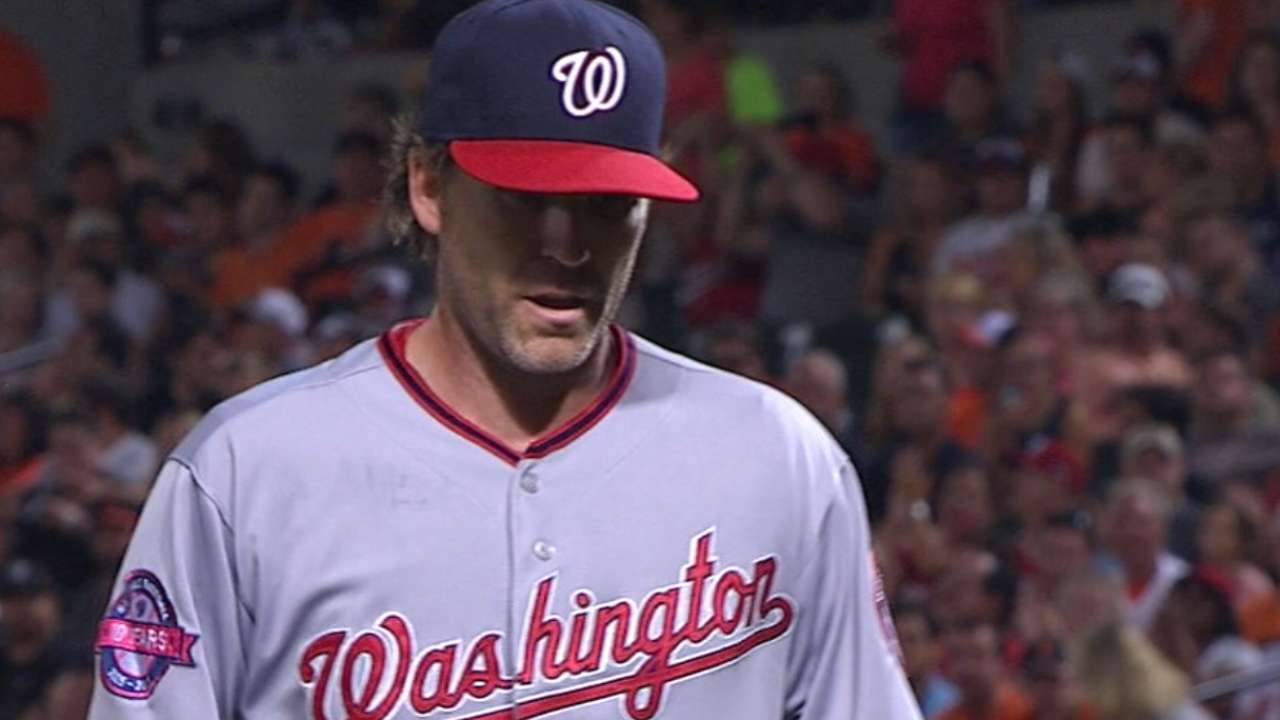 Rizzo added right-handed reliever Casey Janssen to the bullpen before the season and David Carpenter in early June, but that doesn't eliminate the opportunity to look for more help there.
The Nationals' bullpen ranks 12th in the Major Leagues with 1.4 Wins Above Replacement, and 1.1 of those wins have come from Aaron Barrett and Drew Storen. The bullpen as a whole has a 3.32 ERA, which ranks 10th.
"We like the way these guys are going," Rizzo said of his relievers. "They have a half of a year more experience that they didn't have at the beginning of the year, and we feel that they're only going to get better."
Jacob Emert is an associate reporter for MLB.com. This story was not subject to the approval of Major League Baseball or its clubs.