Leake leads Reds' post-break rotation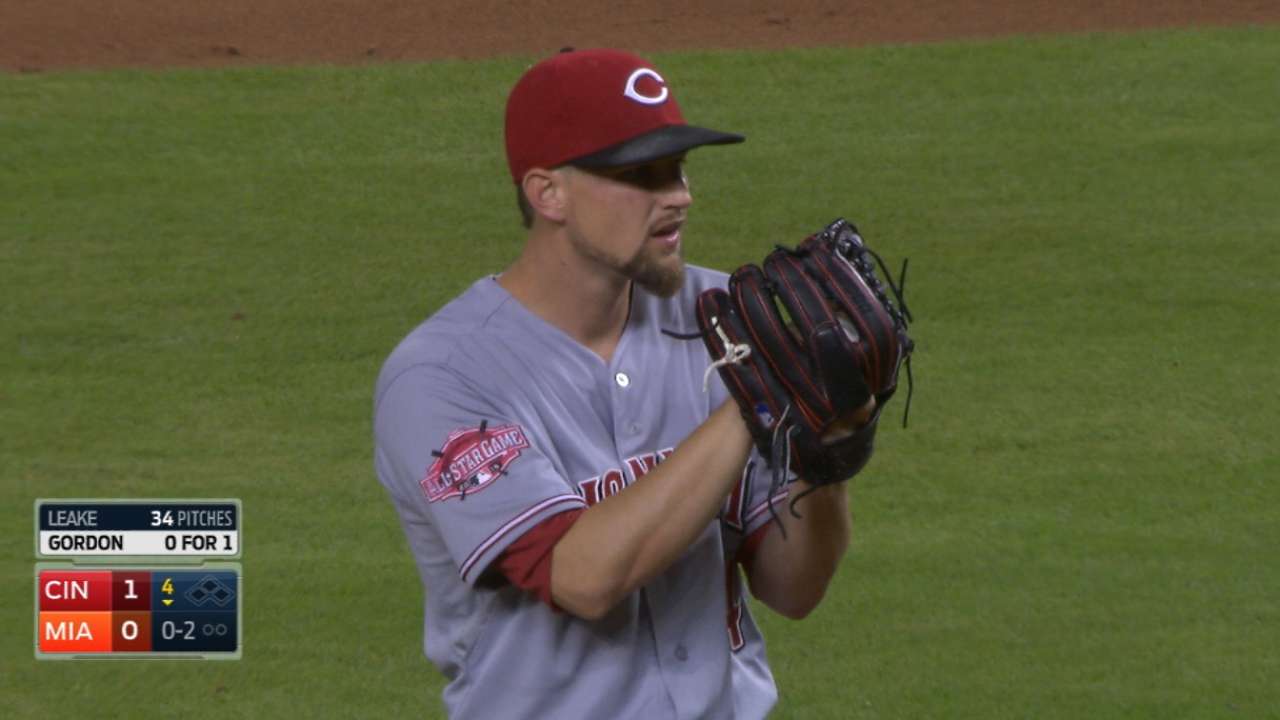 MIAMI -- Prior to Sunday's first-half finale, Reds manager Bryan Price announced his post-All-Star break rotation, and Mike Leake will get the first start on Friday against Cleveland.
Leake (6-5, 4.08 ERA) -- who tossed eight scoreless innings in a win vs. Miami on Friday -- will be followed by Anthony DeSclafani, Johnny Cueto, Michael Lorenzen and Raisel Iglesias. Cueto (6-5, 2.61 ERA), the Reds' Opening Day starter, got the start Sunday vs. the Marlins to close the first half.
DeSclafani (5-6, 3.65 ERA) last pitched on Monday in Washington while experiencing gluteal tightness. He was then scratched from Saturday's start to rest the injury. Price said he expects the rookie to be ready for his outing on Saturday, but if the tightness is still bothersome, he could switch spots with either Lorenzen (3-4, 3.53 ERA) or Iglesias (1-2, 5.90 ERA).
Lorenzen has a 3.92 ERA in his past seven games, while Iglesias -- the third rookie in Cincinnati's rotation -- was just reinstated from the 15-day disabled list on Saturday to start for DeSclafani. He was roughed up by the Marlins for five earned runs in 4 1/3 innings in his fifth start of the season.
Steve Wilaj is an associate reporter for MLB.com. This story was not subject to the approval of Major League Baseball or its clubs.