Murphy robs All-Star Vogt of a home run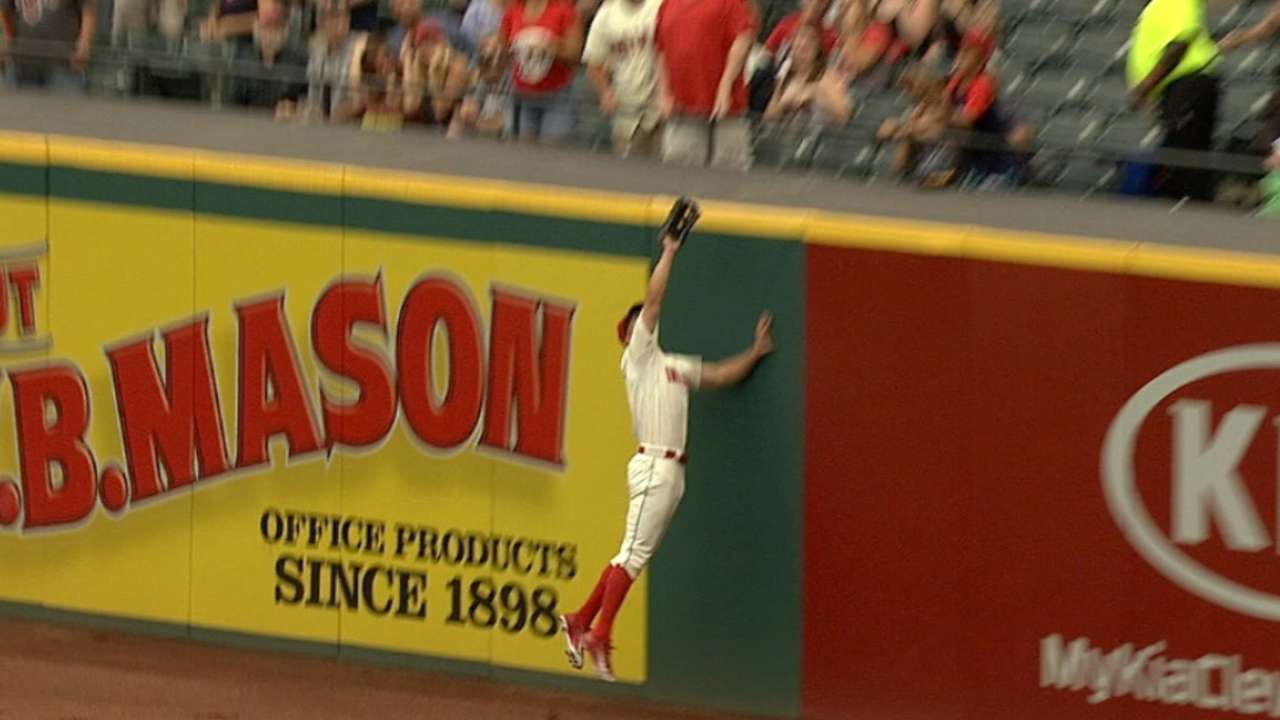 CLEVELAND -- Two Indians defenders made spectacular plays in the first inning of Sunday's 2-0 Indians' loss against Oakland, one leaping over a fence and other nearly diving into the crowd to retrieve balls thrown by Corey Kluber
The first was made by right fielder David Murphy, who robbed the second batter of the game, All-Star catcher Stephen Vogt, of a home run on an 0-1 pitch.
The play was reviewed, but quickly upheld after a 50-second look at the replay. Murphy had started just eight games in right field this season before Sunday, spending most of the time as the designated hitter.
"I feel like I didn't really get up that much," Murphy said with a laugh. "I feel like, if anything, guys can make fun of me for not getting up that much. But it got the job done."
The next batter, Ben Zobrist, hit a foul ball down the third-base line, which Giovanny Urshela went and snagged just before hitting the railing and nearly falling into the first row.
"They're obviously two great plays, and those can kind of be momentum swings," Kluber said. "Especially early on that quick."
The rookie third baseman was called up largely for his defense, and it was on display in the first inning.
"I think that [Francisco Lindor] and Gio -- their energy, let alone the defense, has been contagious," Kluber said.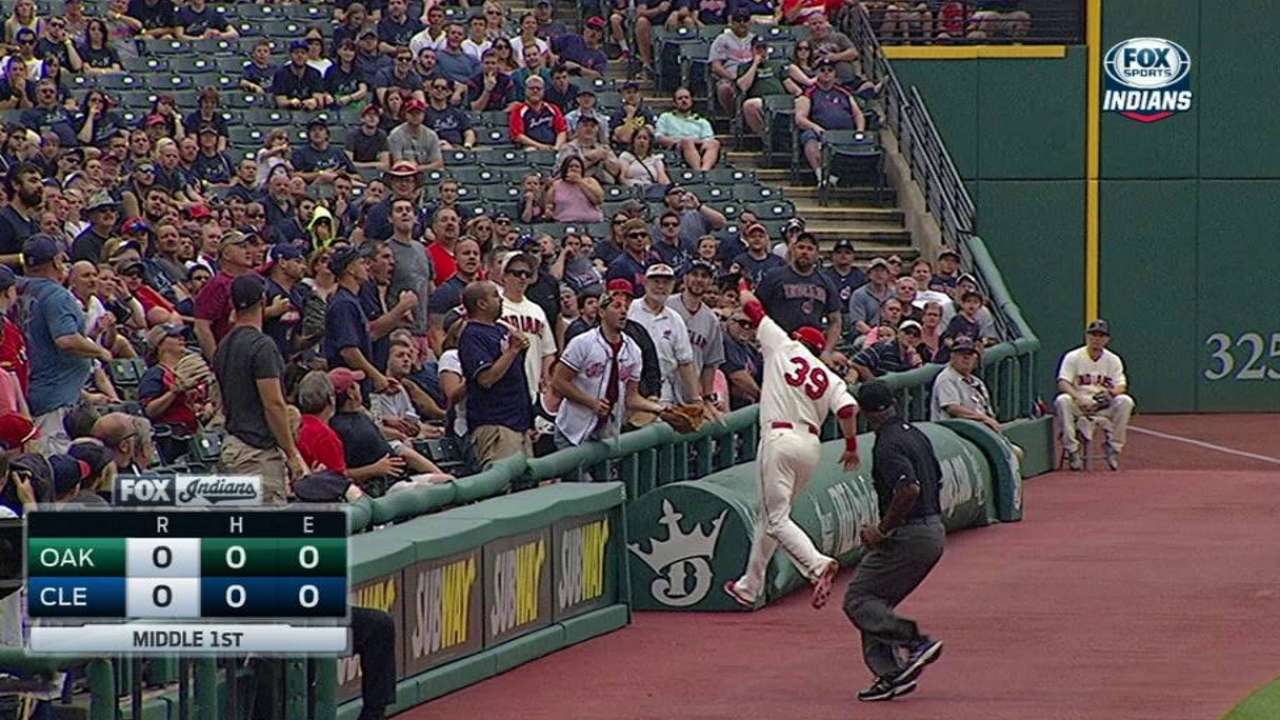 The two plays were indicative of a noticeably improved Indians defense that has turned around after the mid-June promotions of rookies Urshela and Lindor.
"They're a big part of that," Murphy said. "Both of those guys can really play defense and it's fun to watch that left side."
Since Lindor's first start alongside Urshela, the club has committed just six errors in 27 games. In the 61 games prior, they had committed 23.
"I think we're going in the right direction," Indians manager Terry Francona said. "The way Urshela has played third and Lindor at short it has kind of sparked us. Not just their skills, but their enthusiasm. They want the ball hit to him. I think it has helped everyone and been good for us."
August Fagerstrom is an associate reporter for MLB.com This story was not subject to the approval of Major League Baseball or its clubs.