All-Stars Gray, Vogt shine bright for A's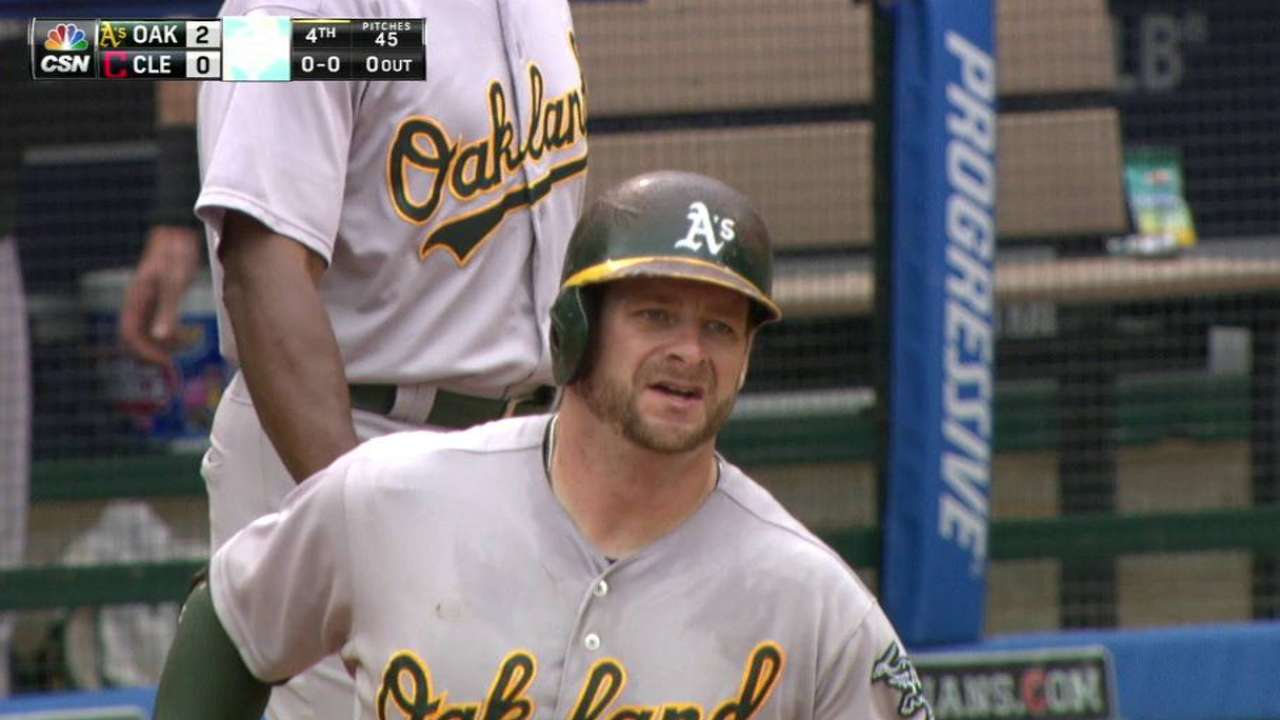 CLEVELAND -- Sonny Gray and Stephen Vogt scripted a most perfect Sunday, finishing off their weekend stay in Cleveland with All-Star type performances before boarding an All-Star-bound bus for Cincinnati.
"That was pretty fitting," A's manager Bob Melvin said. "I was thinking about that about halfway through the game, hoping it ended up that way and it certainly did."
Gray twirled a stunning two-hit shutout, while Vogt provided just enough run support with a two-run homer off 2014 American League Cy Young Winner Corey Kluber in the fourth inning for a series-clinching 2-0 victory.
"It's kind of what Vogt has been doing all year. He gets the big hits, and today was no exception to that," Gray said. "It was nice to finish the game and give him a hug and tell him, 'Let's go have some fun.'"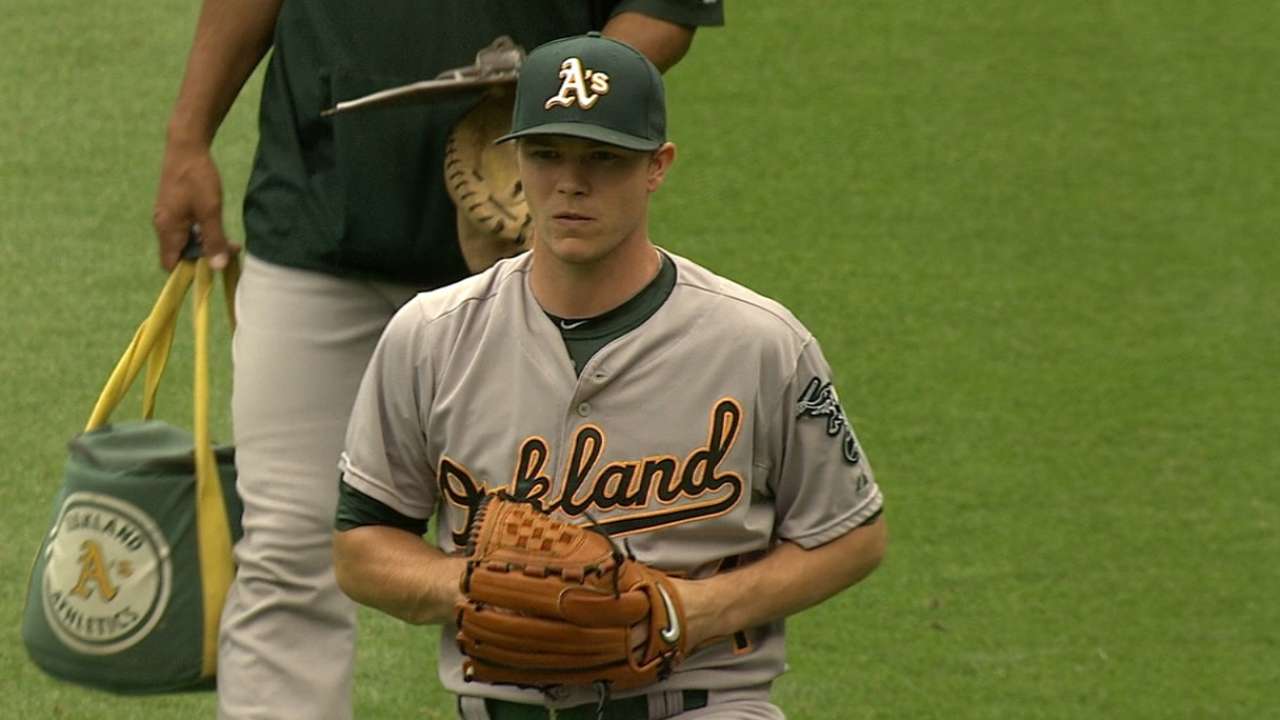 "That's just him," Vogt said, smiling. "It's pretty special knowing where we're going right now. To share that with him today, that's a day I've been looking forward to for two years now, catching him in a complete-game shutout, because you just never know what day it's going to happen."
It's Gray's first shutout of the season, but third of his career, including the second with only two hits allowed. The right-hander didn't give up his first hit until the fourth inning, a one-out Francisco Lindor single, and wouldn't surrender the second until the eighth, when Giovanny Urshela singled.
He walked one and struck out six in the outing, which he concluded with an AL-best 2.04 ERA. His 10 wins are tied for second most in the league.
"He was so good," Vogt said. "His ball was cutting a lot, it was sinking a lot. Today was probably the best curveball he's had in a long time. He smells blood and just goes for it. Today, his ball was cutting up to four to six inches at times. It was just a lot of fun to watch him do what he does best."
In an often disappointing first half the A's concluded with a 41-50 record, despite having gone an AL-best 27-20 since May 23, first-time All-Stars Gray and Vogt have been constant bright spots.
Vogt nearly recorded his team-leading 14th home run in the first inning Sunday but had to wait until the fourth for it, after David Murphy robbed him with an impressive grab over the right-field wall on the 11th pitch of the game. Vogt hit it well over his head the second time around.
"Man, in a game like that with those two guys starting, you feel like if you get on the board first with the home run from Vogt the first time, you feel pretty good about the momentum on your side, and when it gets robbed it's like it was stolen from you," Melvin said. "He hit the second a little bit further so no one could catch that one.
"Those two are the guys we've leaned on really hard this year. The production from Vogter's been great, and when Sonny's out there, the confidence the team has is off the charts, even when you're having to face a guy like Kluber."
Jane Lee is a reporter for MLB.com. Read her blog, Major Lee-ague, follow her on Twitter @JaneMLB and listen to her podcast. This story was not subject to the approval of Major League Baseball or its clubs.