Greenwood faces tough test right after callup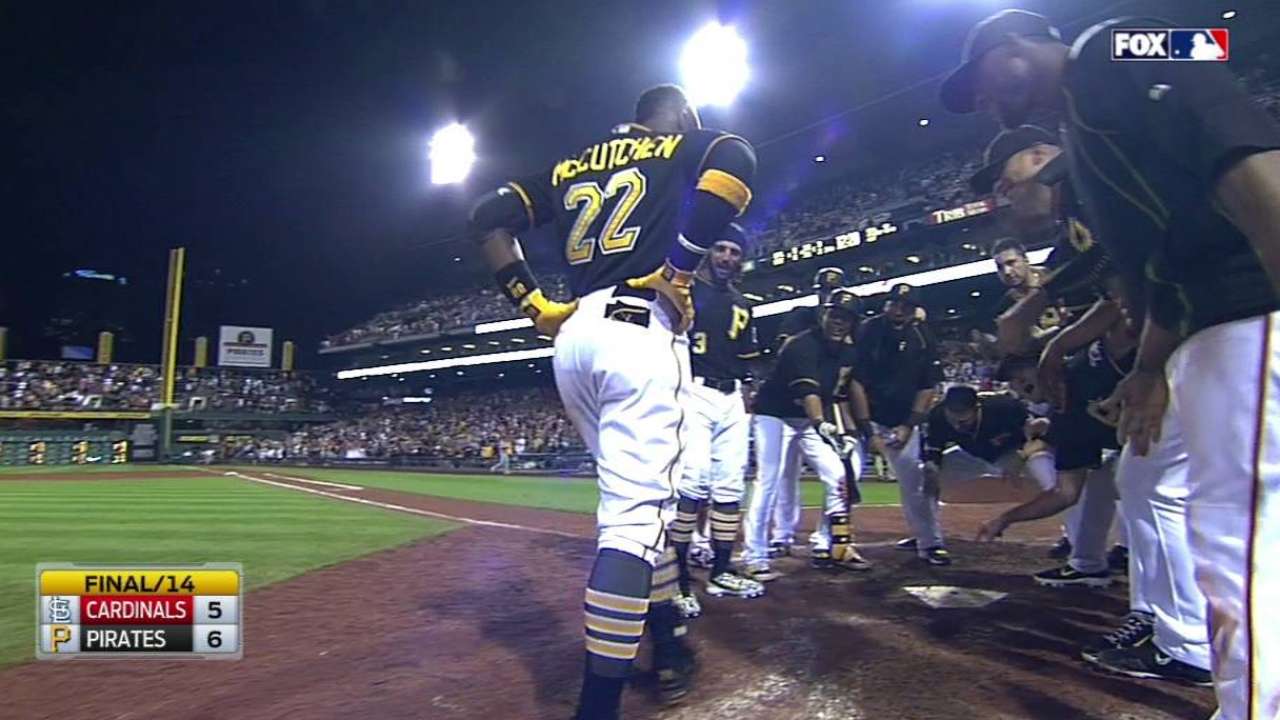 PITTSBURGH -- Manager Mike Matheny had no intention of handling Nick Greenwood with kid gloves. That much was clear on Saturday night, when he called on Greenwood, who was recalled from Triple-A Memphis earlier in the day, to face the Pirates' best hitters in the bottom of the 14th inning.
It didn't work out for Greenwood, though, who allowed a single to Neil Walker before surrendering a walk-off two-run homer to Andrew McCutchen in a 6-5 Cardinals loss.
"The team gave me a chance," Greenwood said. "I let the team down."
Although it may not have seemed like an ideal spot in which to use someone recently plucked from the Minor League ranks, it was why Greenwood was called up, as he had the length the Cardinals' heavily used bullpen desperately needed. Since becoming a regular starter for Memphis on May 25, he posted a 5-2 record and 3.88 ERA in 51 innings.
He was 2-1 with a 2.01 ERA in his last three starts, and also appeared in 19 games (one start) for St. Louis last season.
Plus, Matheny didn't have much choice. After throwing two innings each on Friday night, Carlos Villanueva was unavailable, and Miguel Socolovich couldn't pitch more than one inning.
With all other options exhausted, the keys to the rest of the game were handed to Greenwood.
"That's exactly what we brought him up for," Matheny said. "Greenwood came to throw. ... That was a tough spot for him to come into."
Greenwood didn't have any nerves entering the precarious spot. He tried to pitch McCutchen inside, not allowing the All-Star to extend his hands and get the barrel of the bat on one, but his 88-mph sinker missed the intended spot.
"That's one of the best hitters in the game," Greenwood said. "I didn't do my part."
John McGonigal is an associate reporter for MLB.com. This story was not subject to the approval of Major League Baseball or its clubs.