Quality becoming commonplace for Lackey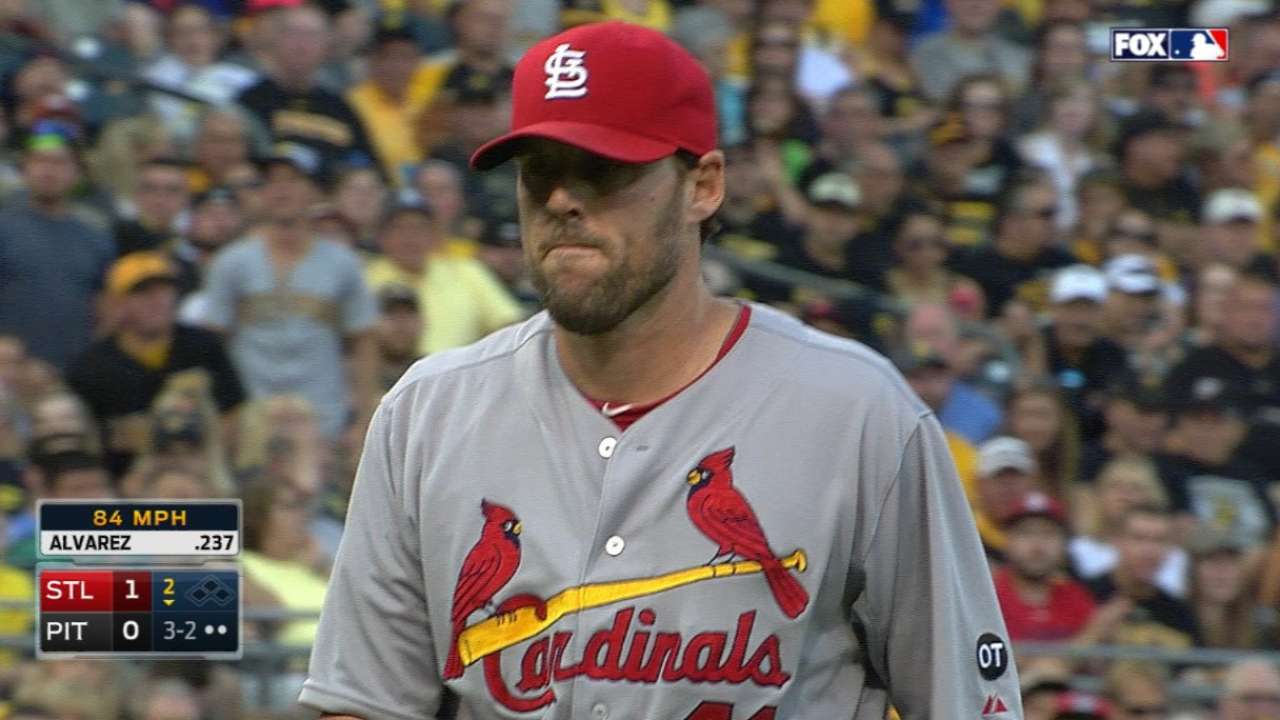 PITTSBURGH -- As the midseason break approaches, two starting pitchers are preparing to represent the Cardinals at the 2015 All-Star Game. Neither is named John Lackey, although the 36-year-old right-hander has been throwing with the best of them recently.
That continued on Saturday night in the Cardinals' 6-5 loss to the Pirates in 14 innings.
Lackey was effective, to say the least, limiting the Pirates to five hits and one run in 6 2/3 innings.
"It was a good day for him," manager Mike Matheny said. "He did a nice job of making pitches all night long."
The outing was Lackey's sixth straight quality start. During that streak his ERA has been 1.69. In fact, Saturday's was Lackey's 12th quality start in his last 15 outings.
How did Lackey do it again against the Pirates? He got ahead. A lot. Specifically, of the first 14 batters Lackey retired, 13 were started with a strike.
Lackey said getting that first strike was the game plan. It's always the game plan, but it worked exceptionally well this time.
"I felt like I was locating the ball pretty well," Lackey said.
In his first full season with the Cardinals -- he was acquired midseason from the Red Sox last year -- Lackey has provided a veteran presence to the pitching staff and club, third baseman Matt Carpenter said.
"He brings an intensity to the club that we need," Carpenter said.
As for Lackey himself, he acknowledged the hot streak he's on of late. The two-time World Series champion said that minus his eight-run shelling on June 8 by the Rockies, he feels good about how his first half went.
"Right now we've got to pitch well to win ballgames," he said.
And although his club lost, it wasn't on him. Lackey's showing, which feels like weeks ago considering the game ended five hours after he started it, was something he can hang his hat on heading into the All-Star break -- and build off of when he makes his next start.
John McGonigal is an associate reporter for MLB.com. This story was not subject to the approval of Major League Baseball or its clubs.