Off paternity leave, Zimmermann wins hard way
Day after welcoming second child, Nats starter hurt, then helped, by homers
BALTIMORE -- One day after the birth of his second child, Jordan Zimmermann struggled through five innings against the Orioles, but he did enough to earn his eighth win of the season in a 7-4 decision.
"Still have to go out there and throw the ball over the plate," said Zimmermann, when asked if Saturday's outing was any different than others given the circumstances. "I wasn't able to do that. I didn't get ahead of many guys, and pitching from behind is never fun."
Zimmermann allowed two hits in the first inning to turn into one run. He also served up a two-run home run to Caleb Joseph in the second and a solo blast to Steve Pearce in the fourth.
"For sure, it wasn't one of my better outings," Zimmermann said. "I didn't have very good fastball command the whole game, and the offspeed was terrible, too. I guess I'm happy with four runs. It could have been a lot worse."
With the knowledge of when the baby was to be delivered, Zimmermann and the Nationals were able to plan for his start. The welcoming of Ava Kristeen was not used as an excuse by either the dad or his manager.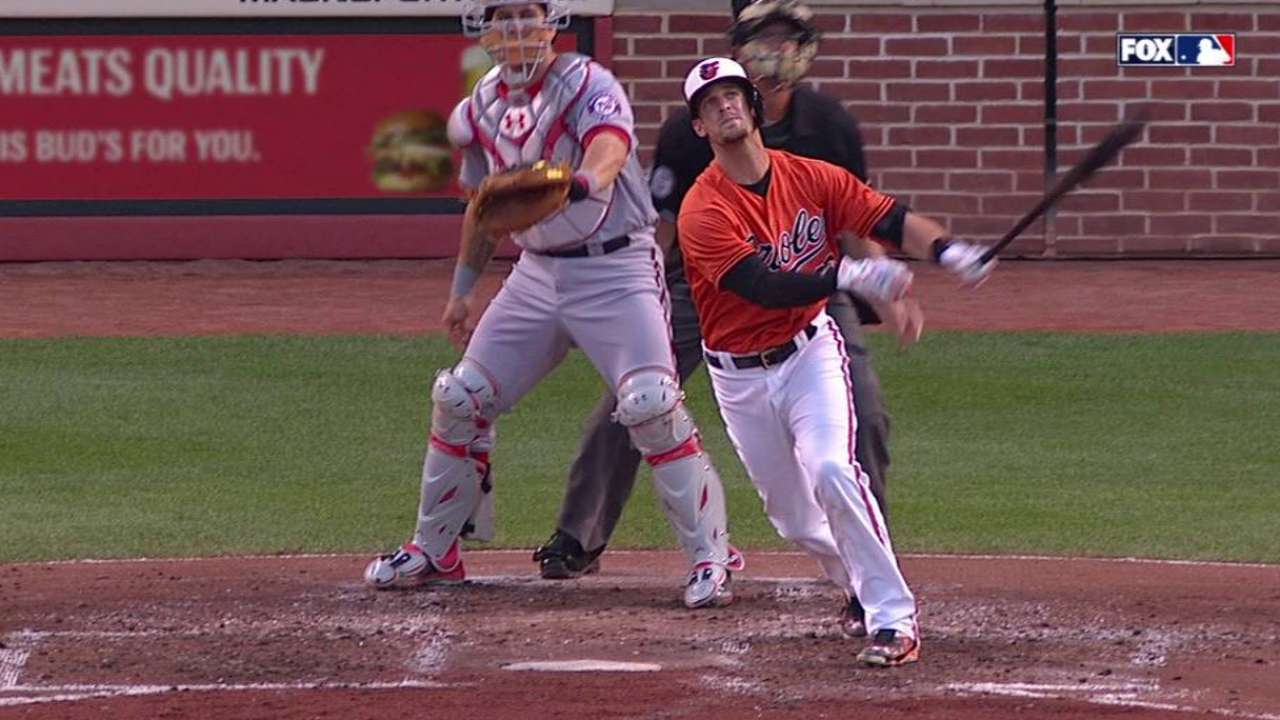 "He struggled a little bit with command, left some balls middle of the plate," manager Matt Williams said. "The Joseph [second-inning two-run] homer was middle [of the plate]."
Zimmermann lasted five innings, allowing nine hits. Before he was pulled for reliever Blake Treinen, Bryce Harper and Danny Espinosa both homered in the sixth, flipping the script and turning Zimmermann into the winning pitcher.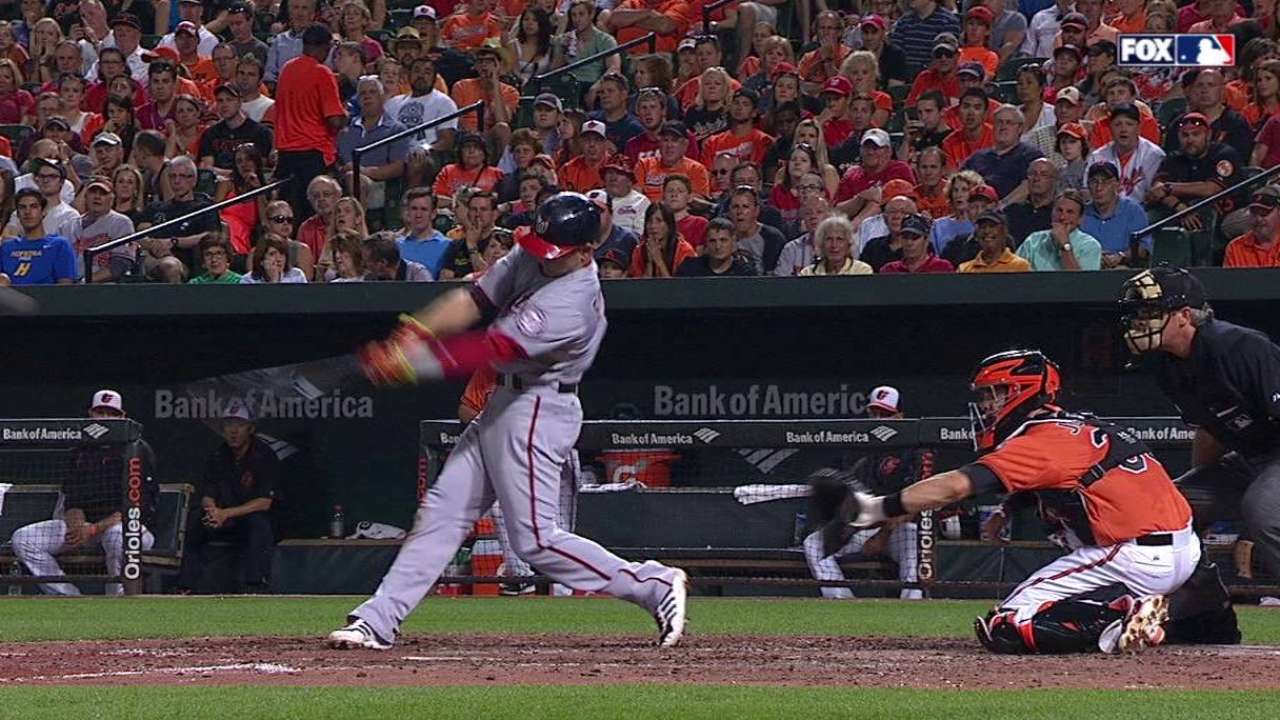 Though not pleased with his performance on Saturday, the win caps an eight-win first half for Zimmermann. Before Saturday, he allowed one earned run over three starts.
"I had a couple shaky starts [in the first half]," Zimmermann said. "If I could eliminate that, it'd be great. Other than that, I thought it went well. Not too many complaints. Still some work to do, but overall it was decent."
Jacob Emert is an associate reporter for MLB.com. This story was not subject to the approval of Major League Baseball or its clubs.