De Aza's 'full tilt' effort boosting Sox
Boston outfielder continues to make presence felt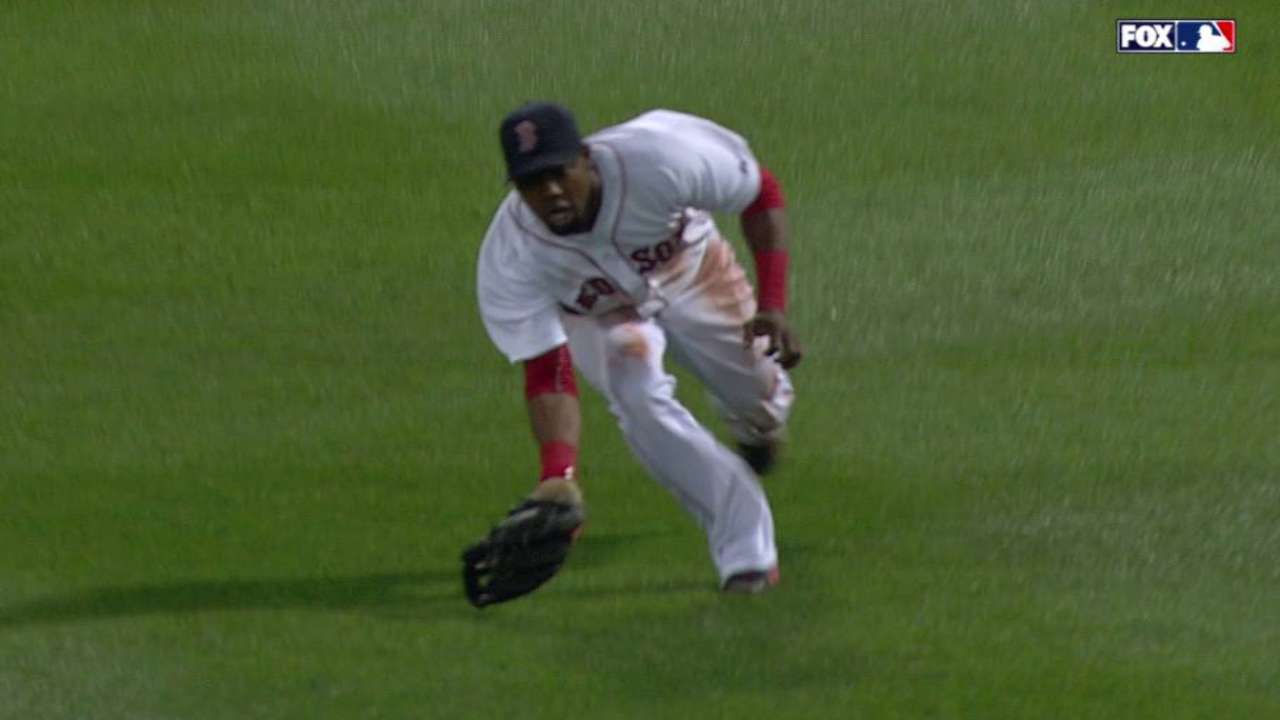 BOSTON -- When the Red Sox acquired outfielder Alejandro De Aza in a trade last month, the move was met with little fanfare. De Aza, an eight-year veteran mired in an early-season slump, had just been designated for assignment by the Orioles, who in return received pitching prospect Joe Gunkel and cash considerations.
Whether Gunkel pans out remains to be seen, but De Aza's positive contributions have been undeniable in the month-plus he's spent in Boston. On Saturday, he again made his presence felt in a 5-3 win over the Yankees at Fenway Park, going 2-for-4 with two runs scored and adding a defensive highlight to boot.
De Aza setting the table with a base hit proved to be the common theme when the Sox tied the game in the third inning and then extended their lead in the seventh. In the first instance, he stole second, reached third on a throwing error by the catcher and scored on a Ryan Hanigan groundout.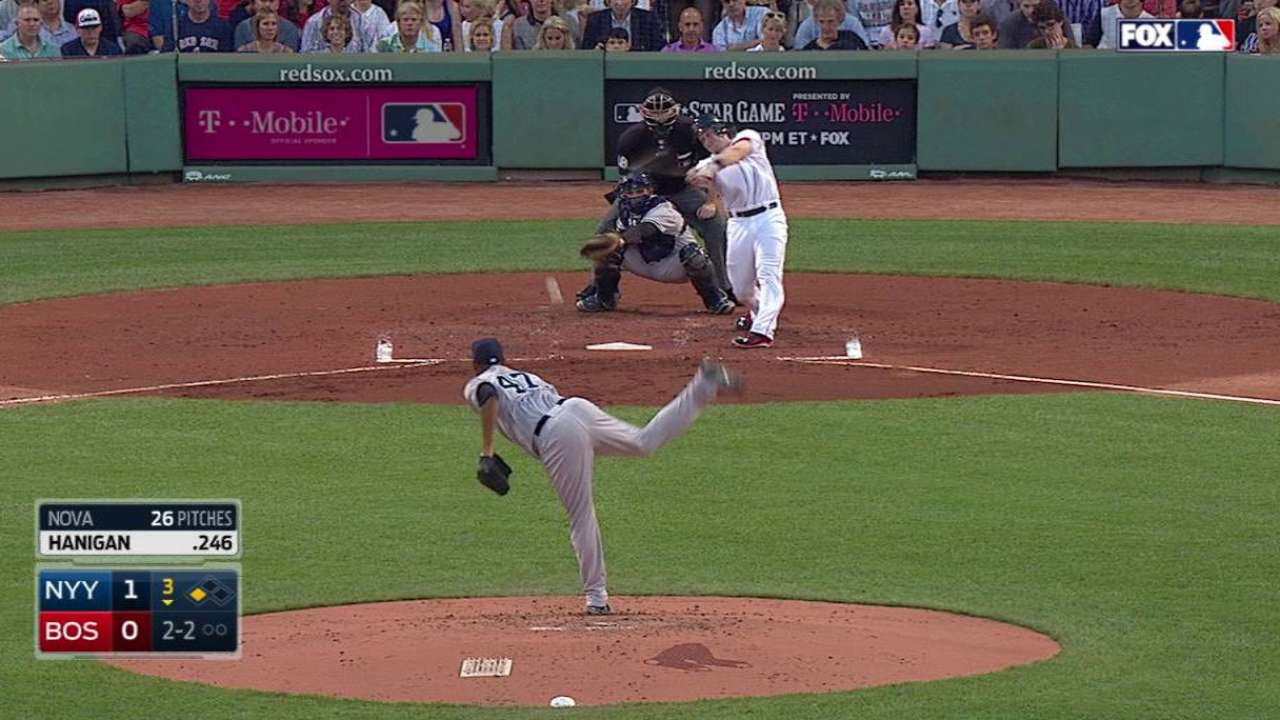 "He's got the ability to steal a base, he's got good success against [Ivan] Nova coming in here, but more than anything, he plays full tilt," Boston manager John Farrell said.
Batting just .214 with a .636 OPS when the Red Sox acquired him, De Aza has hit .315 with five doubles, five triples and three home runs in the 30 games since he changed uniforms. The club is 13-6 when he records at least one hit.
"He's been doing a great job for us since he got over here," shortstop Xander Bogaerts said. "I really like him a lot, I've gotten to know him pretty well."
De Aza didn't limit his performance to hitting, either. In the sixth, he made an impressive diving grab in right field that robbed Yankees rookie Rob Refsnyder of a leadoff hit.
Statcast™ tracked De Aza's top speed at 15.95 mph as he raced to thrust his glove underneath the line drive. His route efficiency was 87.237 and his first step was 0.445 seconds, while the ball came off the bat at 79.16 mph.
"I knew if I didn't dive, it was going to beat me anyway," De Aza said. "It was a do-or-die, and I just tried to get it."
Later in the game, De Aza's defensive versatility helped Boston's cause by allowing Farrell to insert Shane Victorino as a defensive replacement in right field. De Aza slid over and took Hanley Ramirez's spot in left.
"He's an aggressive player, he understands the game, you can move him around in the outfield," Farrell said. "And [he] is able to have good angles and good reads on balls in both positions. But he's given us a lift and certainly given us a spark."
And for De Aza, that urgent play is what allowed him to stick on a team in need of stability in its outfield.
"I like to play like that," he said with a grin.
Alec Shirkey is an associate reporter for MLB.com. This story was not subject to the approval of Major League Baseball or its clubs.