Gonzalez's outing a microcosm of his season
Orioles starter labors early, retires 10 in a row at one point, then gives up two HRs in sixth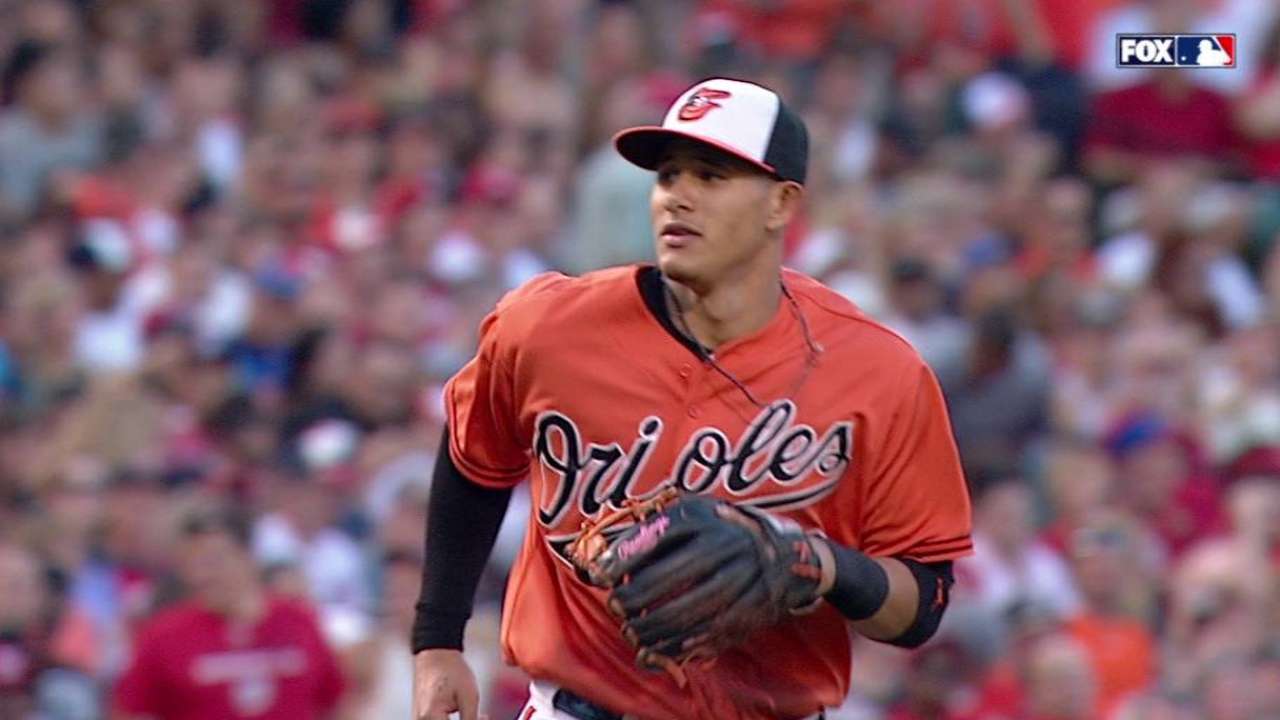 BALTIMORE -- Miguel Gonzalez will head into the All-Star break with a 7-6 record and 4.24 ERA in what has been an up-and-down first half of the season for the right-hander.
His performance in the Orioles' 7-4 loss to the Nationals on Saturday was much the same. Gonzalez threw 41 pitches over the first two innings, giving up two runs to 11 batters. He followed that up by retiring 10 straight before giving up four runs in the sixth inning, including two homers. He has now pitched five-plus innings or fewer for the fourth time in his last five outings.
"I think the only thing I'm doing wrong is thinking too much right now," Gonzalez said. "Really not focusing on letting it go and just being myself. Right now, mechanically, I'm just overthinking things right now. I think that's what's getting away from me."
Gonzalez allowed seven of his first 11 batters he faced to reach base, but he was bailed out in the first inning, when Yunel Escobar was thrown out at home on a Clint Robinson double, courtesy of a relay from right fielder Steve Pearce to second baseman Ryan Flaherty, who fired home to catcher Caleb Joseph.
Gonzalez allowed three singles and two walks in the second, and the Nationals scratched across two runs, but he was able to work out of trouble once again with the help of a double play and Manny Machado's sensational inning-ending diving stop.
"Early on, his command wasn't there," Orioles manager Buck Showalter said. "You could tell, but he seemed to find his step the third, fourth and fifth inning."
Not only did Gonzalez find his stride in the middle innings, but he did it with limited pitches. The right-hander threw no more than nine pitches in any of the three innings, and he recorded two strikeouts in that span.
Gonzalez credited the improvement to an adjustment that pitching coach Dave Wallace and rotation mate Chris Tillman helped him make to stay over the pitching rubber.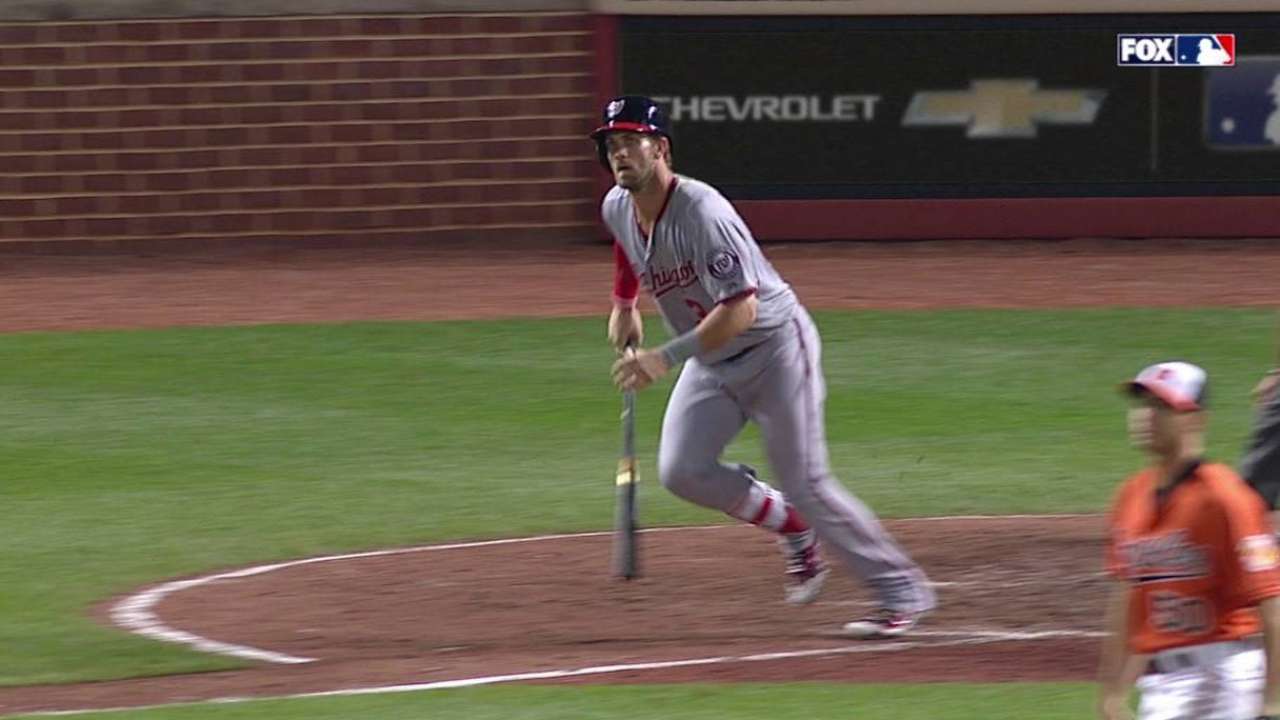 The progress Gonzalez had made in Saturday's start halted in the sixth, when Bryce Harper led off the inning with a home run to right. Following back-to-back singles from Robinson and Wilson Ramos, Danny Espinosa smoked an 0-1 splitter over the right-field scoreboard to give the Nationals a 6-4 lead.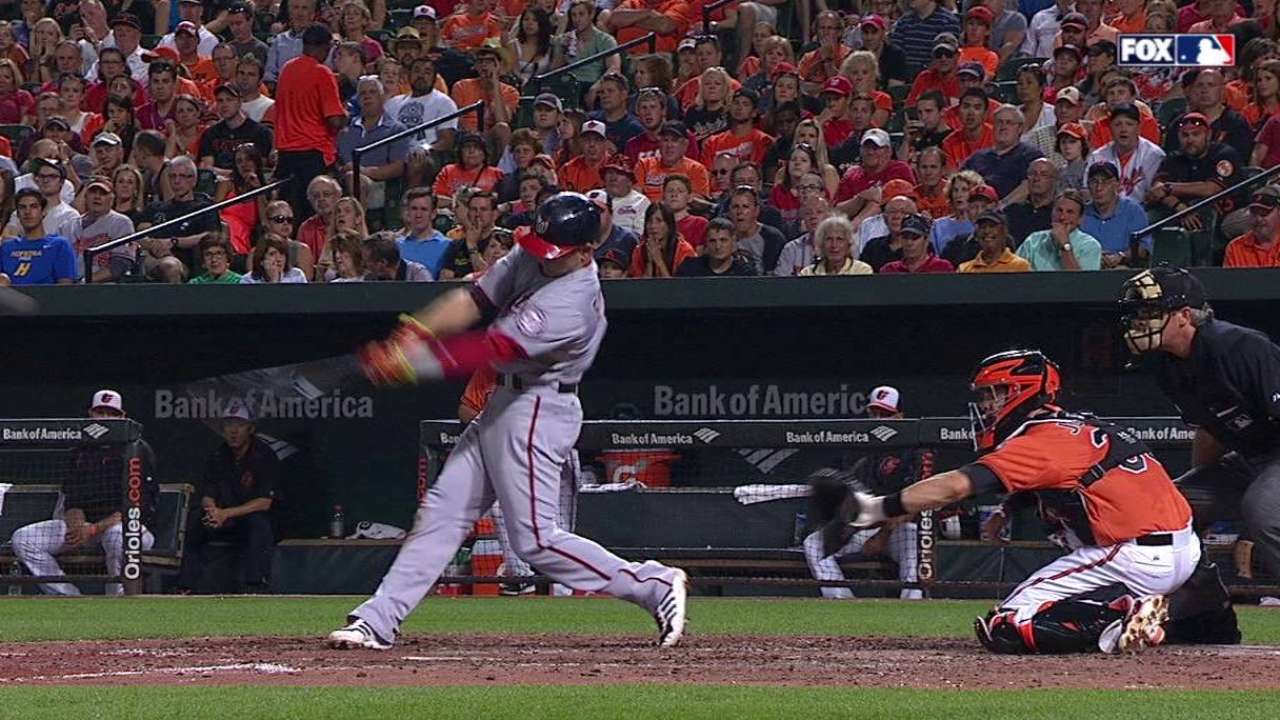 "It's tough, man, honestly," Gonzalez said. "You go in and you think about it, and you're like, 'What's going on?' I was throwing really good for a couple innings, and they're good hitters. You tip your hat to them. When you don't make good pitches, bad things might happen."
Gonzalez finished the game going five-plus innings, allowing nine hits, six runs and two walks while striking out four batters on 79 pitches. It was the second time in three starts that Gonzalez has allowed six runs.
• Ubaldo to start Orioles' second half in Detroit
The right-hander will get the chance to clear his mind over the four-day All-Star break before returning to start against the Tigers in the first series of the second half. Gonzalez went 6-4 with a 2.19 ERA after the All-Star break last season and hopes he can mimic that performance in 2015.
"I will go on the break and get refreshed for the second half and do what I can do," Gonzalez said.
Connor Smolensky is an associate reporter for MLB.com. This story was not subject to the approval of Major League Baseball or its clubs.