HRs hurt, but Corbin feeling confident, healthy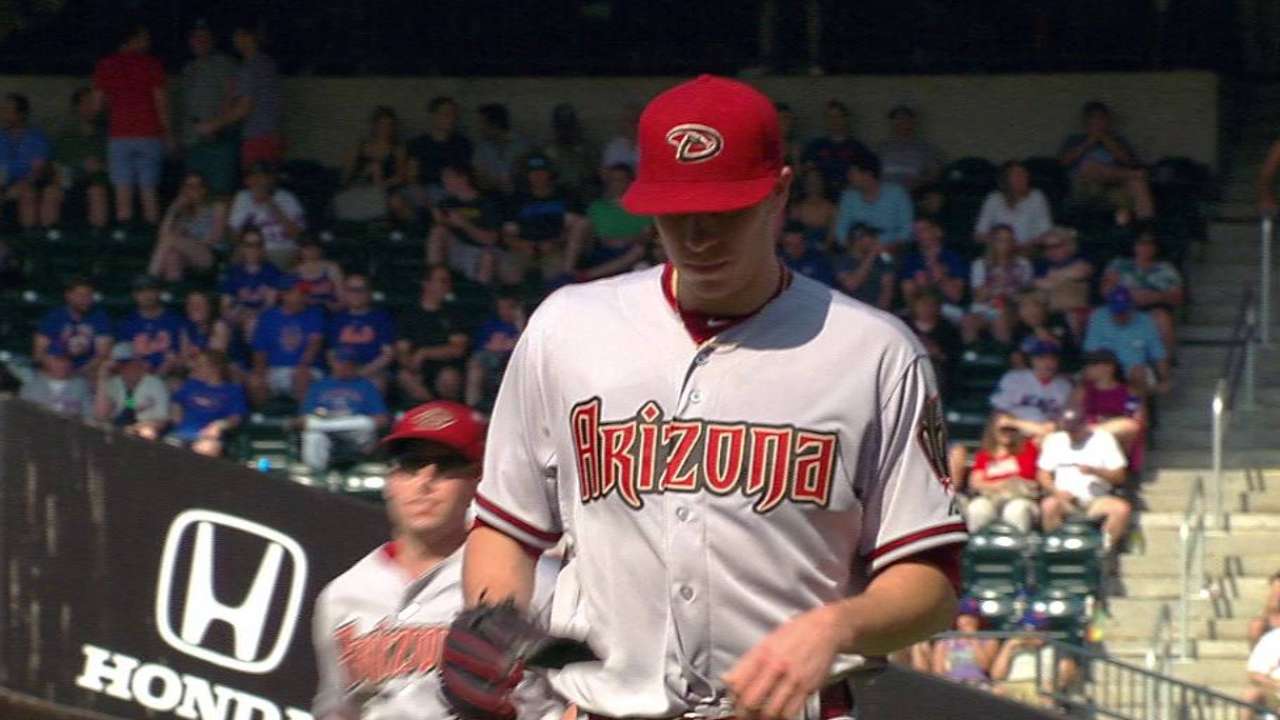 NEW YORK -- The main thing was that D-backs left-hander Patrick Corbin came through his second start since Tommy John surgery feeling healthy.
But if not for a two-pitch sequence in the fifth inning, the story might have been about Corbin outdueling Matt Harvey instead of the Mets pitcher slugging a home run that helped the D-backs fall, 4-2, on Saturday at Citi Field.
Pitching in front of a large contingent of family and friends from upstate New York, Corbin was on cruise control through the first four innings, allowing just a first-inning single to Michael Cuddyer.
Meanwhile, his offense spotted him a 2-0 lead in the first on a David Peralta home run.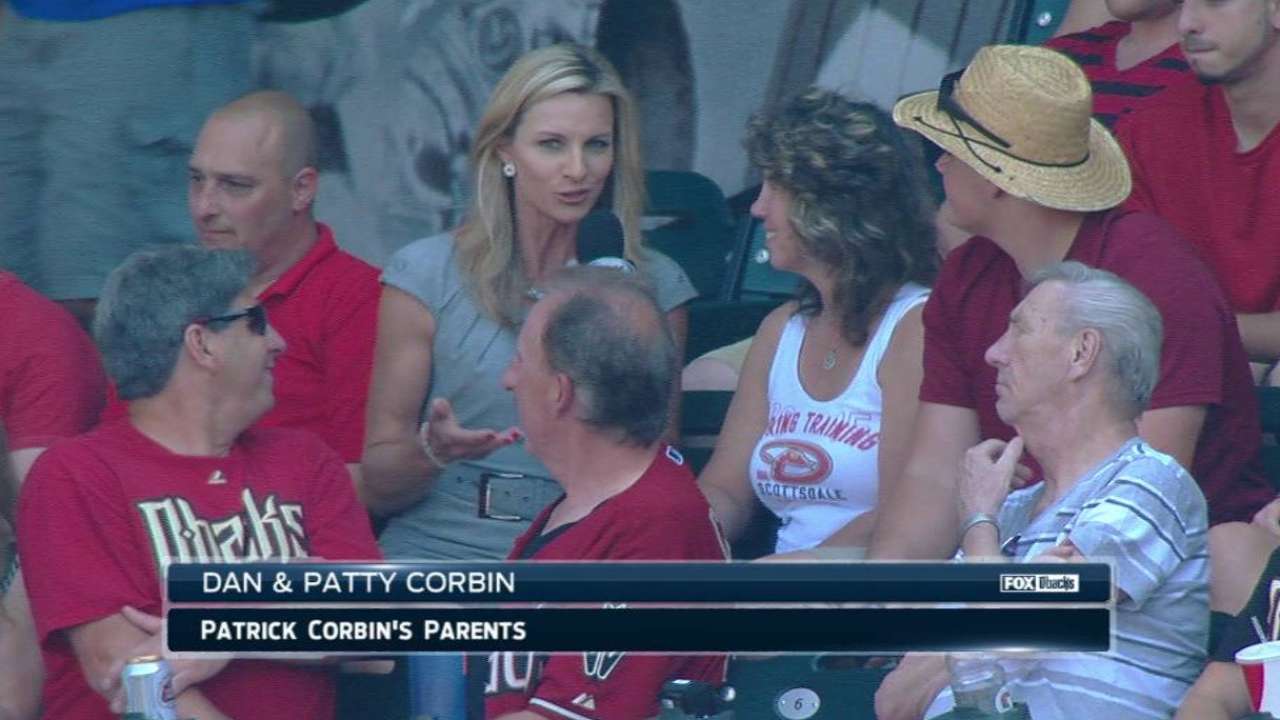 "Everything felt good," Corbin said. "I felt like I got a little bit better from the last time. The slider today felt really good. The changeup, as well. I kept it down. They weren't really swinging at it. I was just attacking with my fastball, and when I got ahead, I was finishing guys with my slider. I just felt a lot more consistent with all my pitches today."
Corbin, who was hitting 96 mph on the radar gun, allowed a home run to Lucas Duda to lead off the fifth, but quickly retired the next two hitters.
After running the count to 3-2 to Eric Campbell, Corbin missed with a slider.
That brought Harvey up to the plate and when Corbin tried to sneak a 93 mph fastball by him on the first pitch, Harvey unloaded for a two-run homer to right to give the Mets a 3-2 lead.
"With the pitcher up there, I'm just trying to throw a strike and get ahead," Corbin said. "He put a good swing on it. It's just unfortunate that it went out. More times than not, he probably swings and misses or gets out on it. He could have popped it up and it could have been a different story, but he hit it out, put a good swing on it."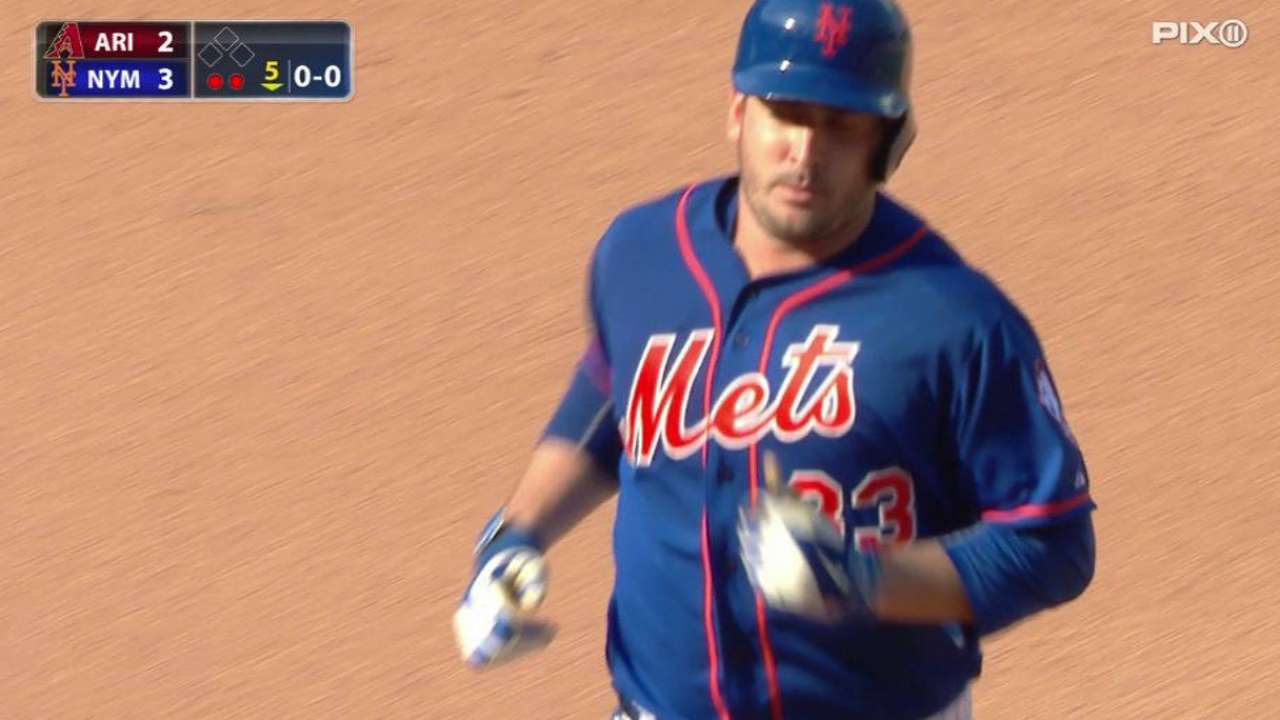 After the first inning, the D-backs didn't get many good swings against Harvey, who like Noah Syndergaard the night before, adjusted to throw more off-speed pitches after the D-backs got on the board in the first.
"There's a reason these guys are two of the best young pitchers in baseball," D-backs manager Chip Hale said. "It wasn't like he was just throwing weak changeups and weak curveballs. Those are good pitches."
Corbin is slated to start the third game after the All-Star break, and he will work on mixing his pitches a little more, feeling that he might have thrown too much hard stuff early in counts Saturday.
For him it's about health and progression at this point. Still, the competitor in him is more worried about team wins than taking steps forward.
"I want to get results now or else I wouldn't be up here," he said. "I feel confident with all my stuff, though. I think the stuff was there, it was just a couple of pitches that could have went the other way."
Steve Gilbert is a reporter for MLB.com. Read his blog, Inside the D-backs, and follow him on Twitter @SteveGilbertMLB. This story was not subject to the approval of Major League Baseball or its clubs.