Lester cites 3 mistakes in 6th straight loss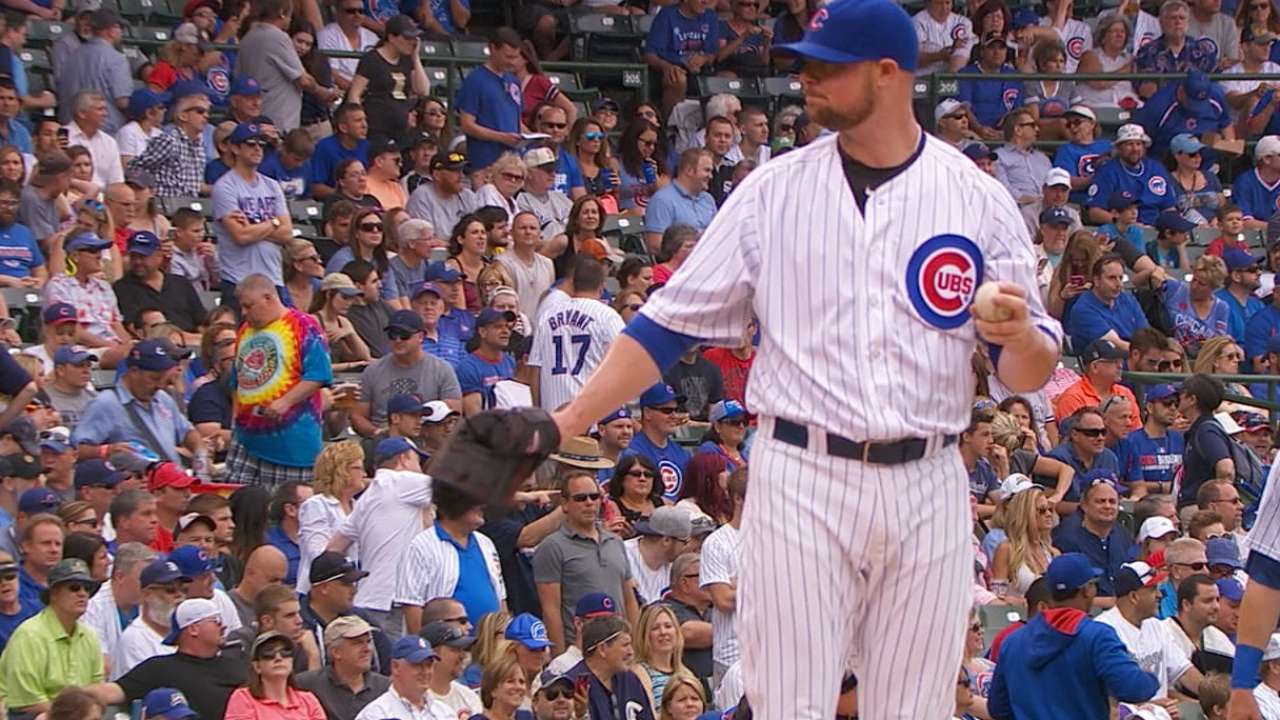 CHICAGO -- This isn't exactly how Jon Lester envisioned his first half with the Cubs.
The left-hander suffered his career-high sixth straight loss on Saturday in the Cubs' 5-1 loss to the crosstown rival White Sox despite posting his 12th quality start of the season. Lester has not won in his last 10 starts, dating to May 16. It doesn't help that the Cubs have scored three runs in his last six outings.
"I think there's an overall team frustration," Lester said of the Cubs, who lost their third straight game. "I don't think you can point fingers at anybody. We all accept blame at different times."
Lester served up five runs -- four earned -- on seven hits over seven innings, and he took the time to watch video of the game, which he normally doesn't do. After review, the lefty said he felt he made three mistakes, with two coming in the first on Adam Eaton's leadoff double followed by Tyler Saladino's triple. The third was in the seventh when Tyler Flowers hit a two-run double.
"Somehow, you make three mistakes and give up five runs with no walks," Lester said. "It's a tough one."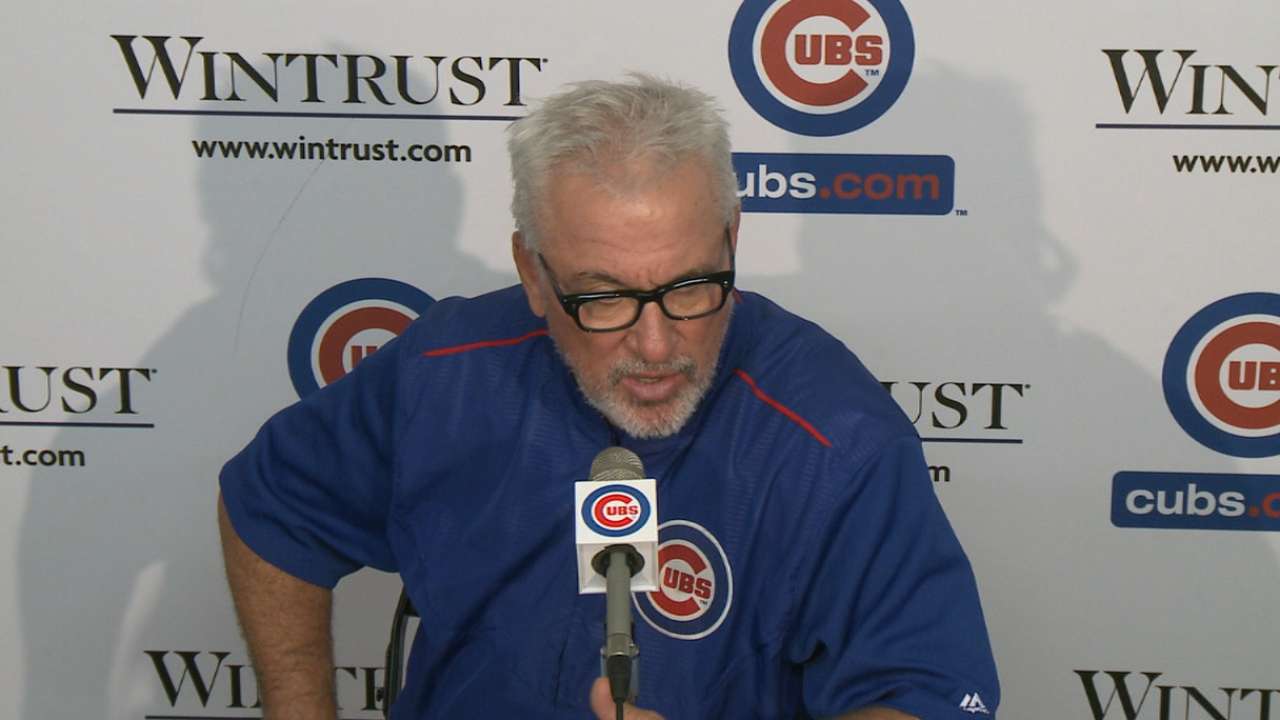 It's been a tough first half. Lester, now 4-8 with a 3.59 ERA, wouldn't use his huge contract or the adjustment to a new league or team as an excuse, even though manager Joe Maddon felt the lefty was finally looking more comfortable with the Cubs.
"The game doesn't change whether you're pitching in the [American League] or [National League]," Lester said. "Fastball down and away located does the same thing in the American League as it does in the National League."
The Cubs were shut out on Friday, and scored one run on Saturday.
"We've seen a lot of good pitching and have hit some balls well that have found leather as opposed to grass," Maddon said. "We've seen good pitching, and that's it. We are a swing and miss team, that's part of our DNA now, and they've gotten the better of us, but I'm not discouraged in the least."
Neither was Lester.
"We've got a bunch of young guys on this team who haven't played a full season in the big leagues before," Lester said. "The adjustment period has gone surprisingly well. I expect these guys to continue to make adjustments and continue to do well.
"That being said, there will continue to be ups and downs," he said. "You have to take the good with the bad. These guys have done really well and I think it's brought a nice little buzz to the city with us being above .500 and in the [NL] Wild Card [race]. We can't look too far ahead to end-of-the-season things."
Carrie Muskat is a reporter for MLB.com. She writes a blog, Muskat Ramblings. You can follow her on Twitter @CarrieMuskat and listen to her podcast. This story was not subject to the approval of Major League Baseball or its clubs.