V-Mart homers, ejected after called strike 3
Tigers DH tossed by home-plate umpire in 5th inning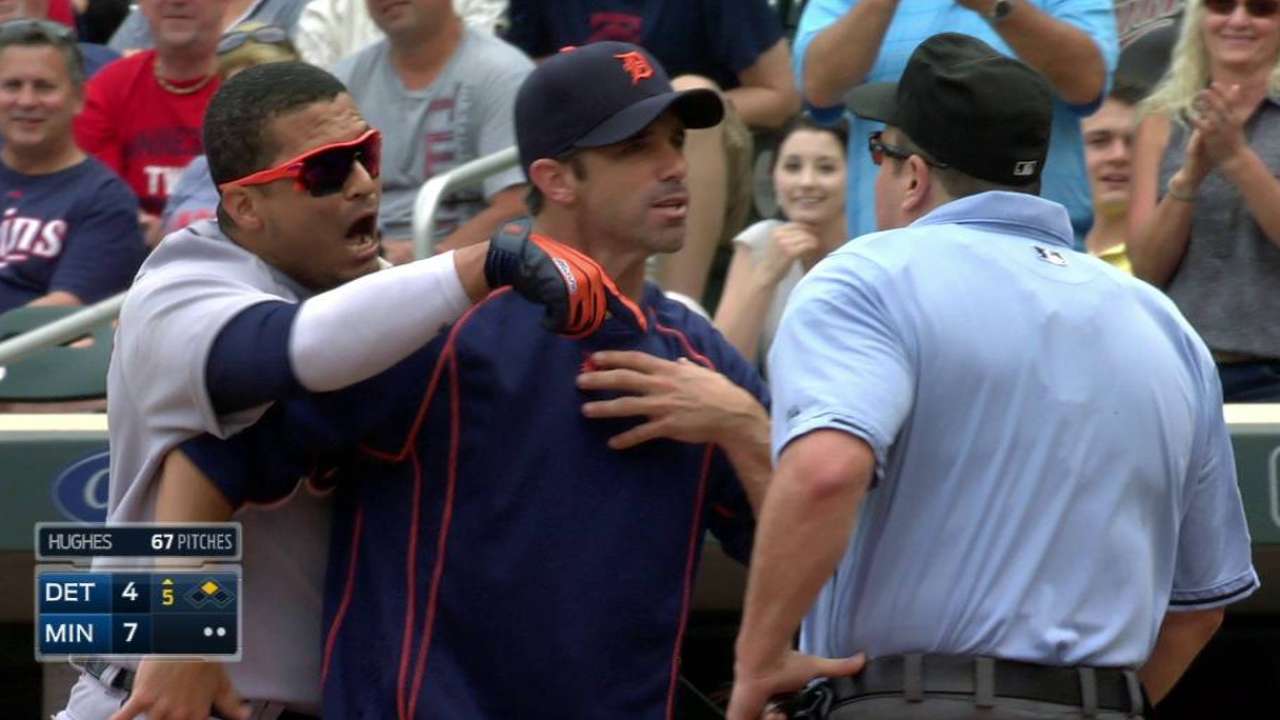 MINNEAPOLIS -- Tigers designated hitter Victor Martinez was tossed in the fifth inning of Saturday's 9-5 loss to the Twins after being rung up on a called third strike by home-plate umpire Marty Foster.
With the Twins leading, 7-4, and a runner on second base, Martinez was called out on a strike near the outside edge from starter Phil Hughes for the second out of the inning.
Martinez, livid, argued with Foster, prompting manager Brad Ausmus to come out and hold back his DH. After the game, Ausmus said he hadn't seen a replay of the pitch but thought it might have been a bit up.
"I don't know what was said," Ausmus said. "I wasn't there yet, but it looked to me like Victor was leaving, was walking away when he got tossed."
An inning earlier, Martinez hit his fifth home run of the season, a leadoff shot to right field. Jefry Marte came on in place of Martinez and was 0-for-2 with an RBI fielder's choice. The ejection was especially costly for the Tigers, as Martinez has been hot lately. He's hit 31-for-91 (.341) since being activated from the disabled list in June.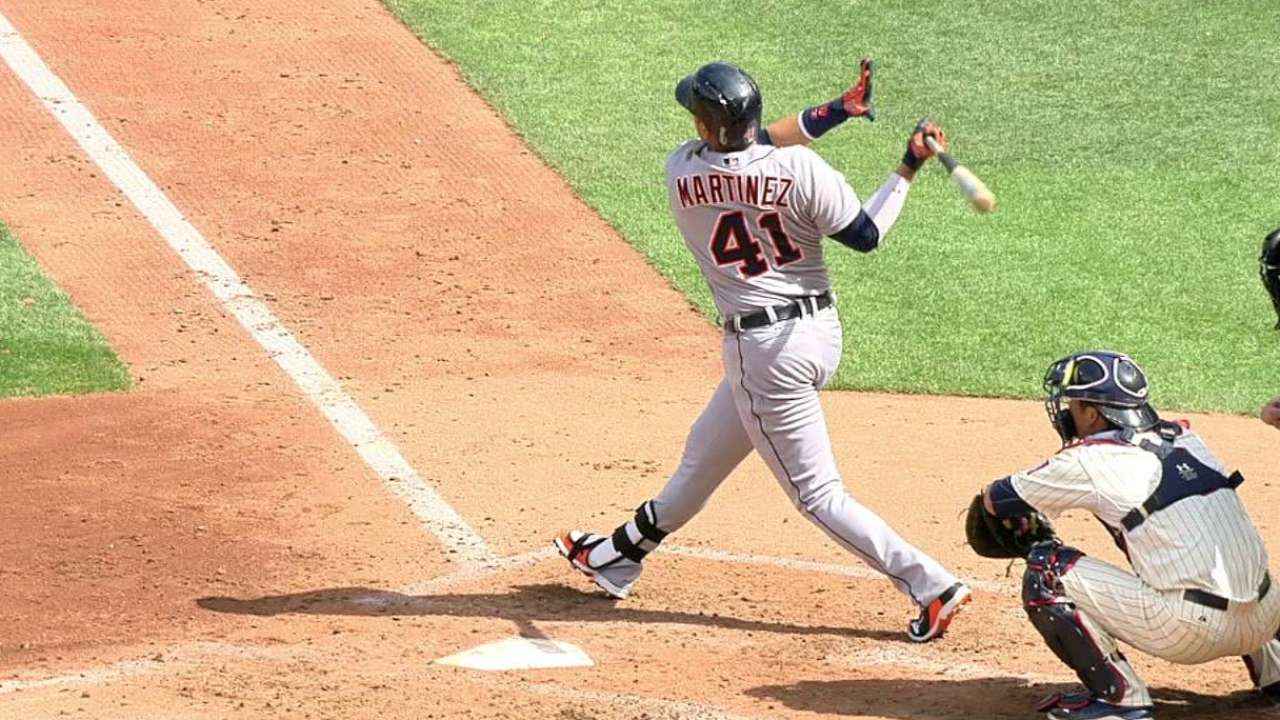 It was just the third ejection of Martinez's 13-year career and the first this season.
"In the year and a half I've been with him, I haven't seen him get that angry about a call," Ausmus said. "He's got a great eye, actually sometimes even goes a little out of the strike zone with two strikes to fight pitches off."
Betsy Helfand is an associate reporter for MLB.com. This story was not subject to the approval of Major League Baseball or its clubs.