Aviles placed on Family Medical Emergency List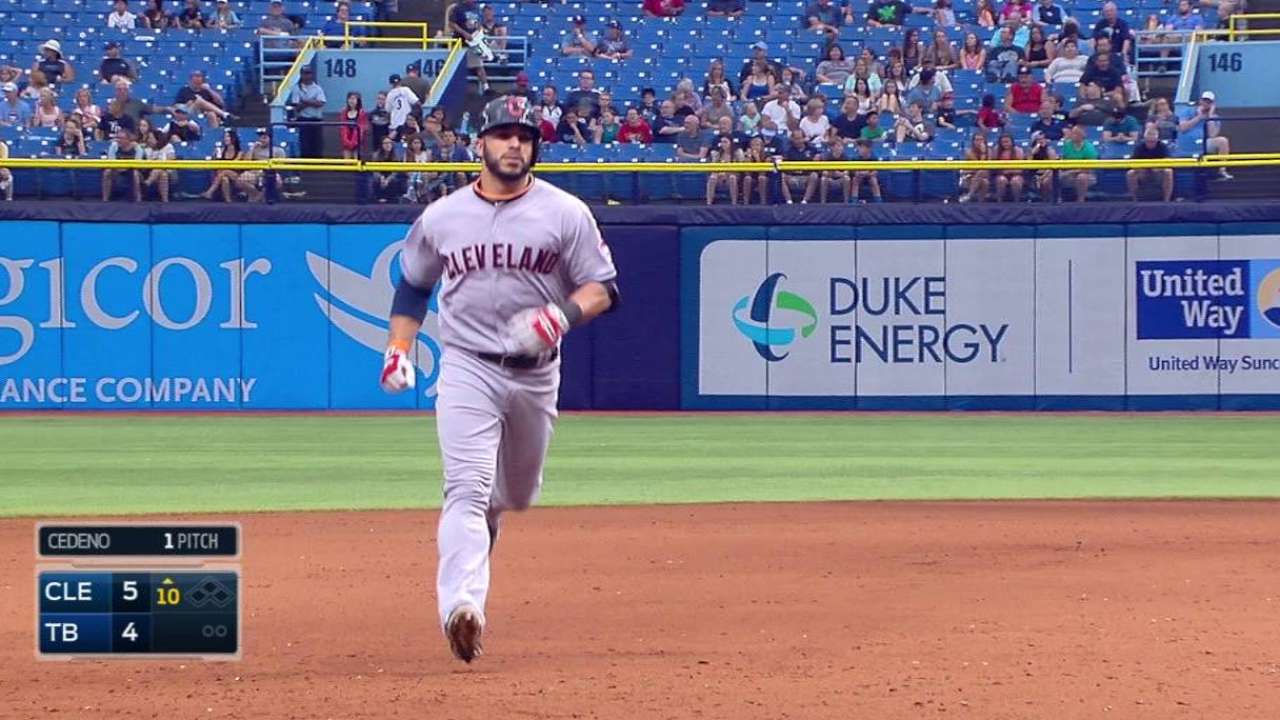 CLEVELAND -- The Indians placed utility man Mike Aviles on the MLB Family Medical Emergency List before Saturday's home game against Oakland, recalling infielder Jose Ramirez from Triple-A to take his spot on the 25-man roster.
Aviles left the stadium shortly before Friday's first pitch to tend to his 4-year-old daughter, Adriana, at the Cleveland Clinic as she undergoes chemotherapy for leukemia.
Aviles, 34, was away from the team for 10 days from May 8-17 when his family learned of the diagnosis. The club has been supportive of Aviles and his family during their trying times, with players, coaches and team owner Paul Dolan shaving their heads in solidarity with Adriana.
A player can remain on the Family Medical Emergency List for three to seven days. Aviles will spend time with his family for the remainder of the first half and the All-Star Break, which runs through July 16.
Ramirez started the season as the team's Opening Day shortstop, but was demoted to Triple-A and replaced by top prospect Francisco Lindor on June 7 after struggling mightily at the plate to begin the year. Upon his demotion, Ramirez hit .349/.415/.477 with a home run and 13 stolen bases in 28 games with Columbus.
"We're thrilled about that," Indians manager Terry Francona said. "He needed it, I think by his own admission. He just needed a clean slate. It seemed like every night he was 0-for-1, 0-for-2, and sometimes when you get sent down you're like, 'OK, I can start over fresh.'"
August Fagerstrom is an associate reporter for MLB.com. This story was not subject to the approval of Major League Baseball or its clubs.