Rays honor POW/MIA with right-field seat
Special dedicated chair will always remain empty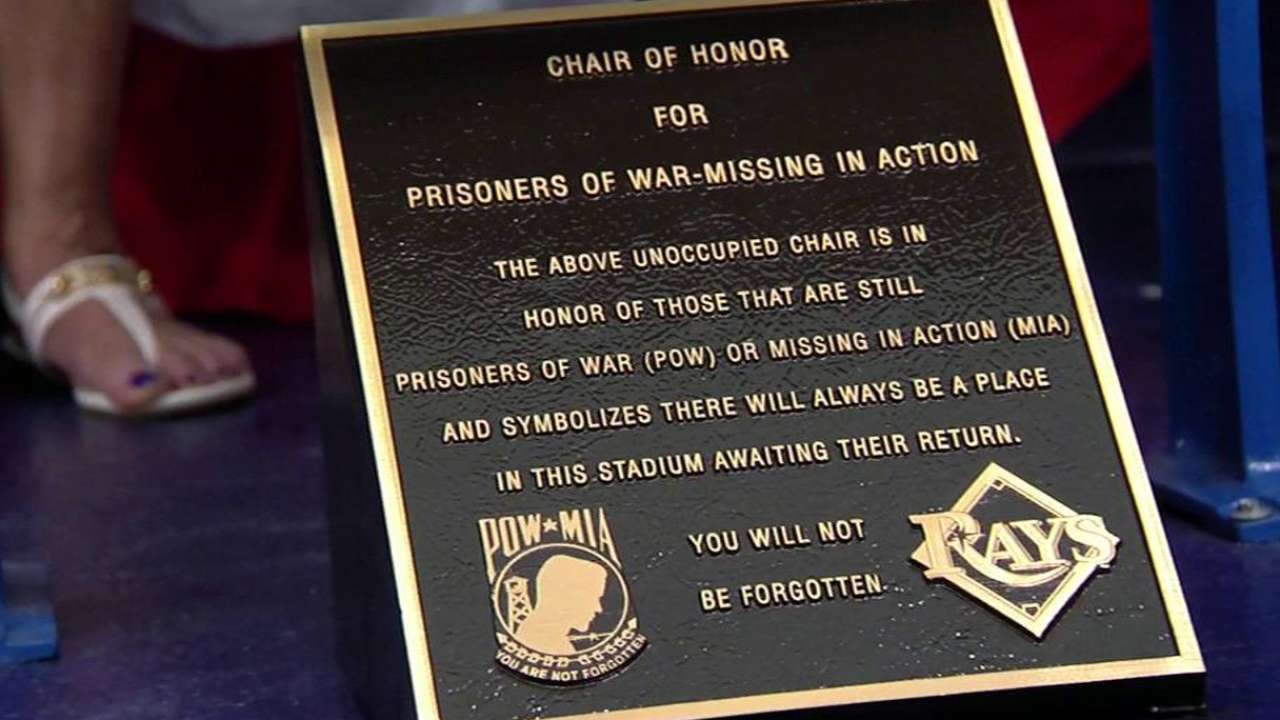 ST. PETERSBURG -- In remembrance of prisoners of war and those missing in action, the Rays dedicated a special seat in right field at Tropicana Field that will always remain empty.
There to dedicate the chair was World War II veteran and former prisoner of war Andrew H. Hines Jr., who was flanked by Rep. David Jolly of the 13th Congressional District, Rays president of baseball operations Matt Silverman and left-handed pitcher and Rays Up for Our Heroes ambassador Matt Moore.
"[Their fight] probably isn't as recognized as much as it should be," Hines said. "But time goes by and people get busy with other things, so it's good to have a reminder sometimes. … I certainly appreciate this."
Hines' day, however, was not just special because of the unveiling of the seat in right field. He also got to hear Linda Hines, his granddaughter, sing the national anthem.
"It was wonderful," Hines said. "She can sing very well, but I have not heard her sing here at the Trop. It was a pleasant surprise."
Troy Provost-Heron is an associate reporter for MLB.com. This story was not subject to the approval of Major League Baseball or its clubs.