Walker heating up along with the weather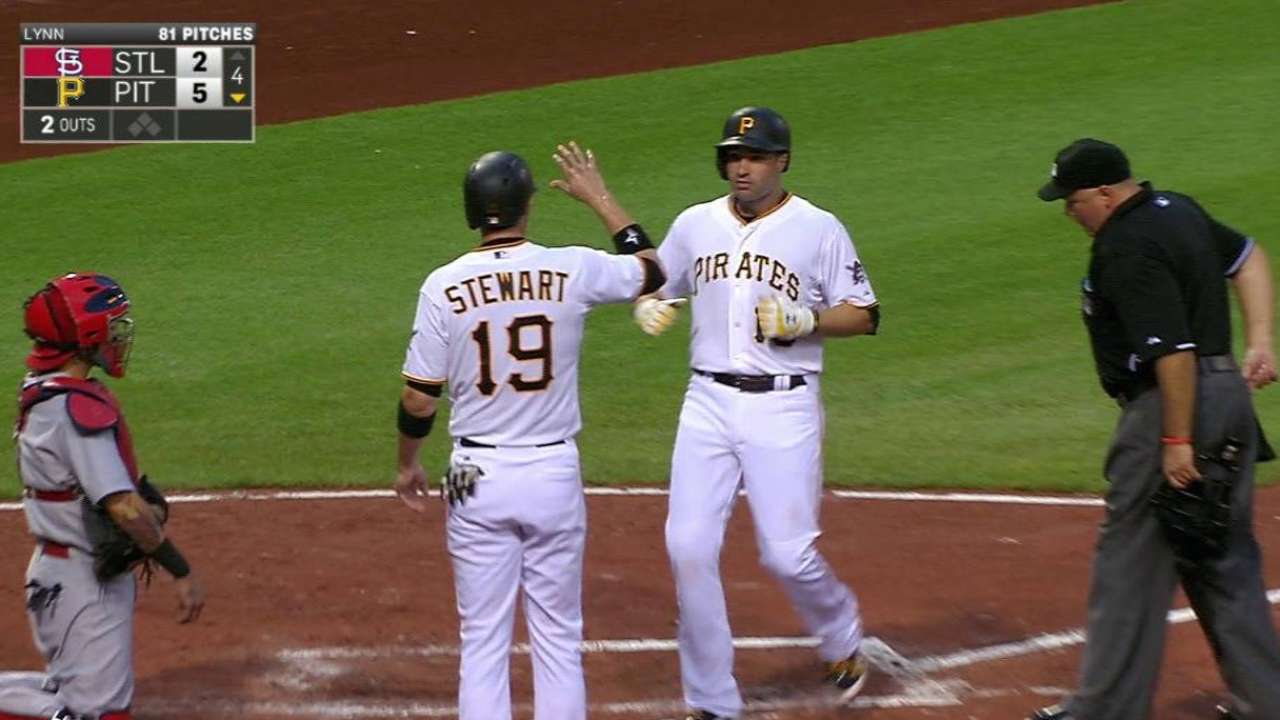 PITTSBURGH -- "Pittsburgh Kid" works most of the time. But around this time of the year, second baseman Neil Walker only responds to "Mr. July." He has no clue why it keeps happening, why his bat catches fire when June runs out.
"Maybe it has something to do with July 4 and fireworks -- I have no idea. I wish I could explain it," Walker said.
Hitters and hitting, obviously, are proverbially said to go better in warm weather, if, for no other reason, the inside fastball on the handle doesn't sting for the next three innings. But it's not as though June is muffler weather.
Walker hit .213 in the last three weeks of June. On the first two days of July, he had a pair of four-hit games. He entered Saturday night's game against the Cardinals with a .405 batting average and 1.098 OPS for the first 10 days of July.
"He has historically hit well in July, but this was probably his most barren stretch coming into it," said manager Clint Hurdle, himself clueless. "Different things can move different players different ways."
"Not that I hate playing in April and May," Walker said, "but for whatever reason, the numbers haven't been tremendous in those months. I think I've always done better in the warm-weather months, July and August."
But in 2014, after improving his average from .255 in June to .316 in July, Walker went down to .203 in August. In 2012 he hit .358 in July and .222 in August. The career numbers are .336 for July and .268 for August. So there goes that theory.
Could it simply have something to do with the reassurance and comfort that July indeed brings him? The idea isn't as farfetched as one might think, given players' popular explanation that they hit well in certain ballparks simply because they feel comfortable there.
"For whatever reason, I've always felt comfortable around this time of the year," Walker said. "Sometimes, as players, we have to accumulate a certain amount of at-bats before you feel completely comfortable. Obviously, you want to play well the entire year, but that hasn't been the case so far. I guess if I'm going to be good and bad at certain points of the year, I'd rather finish well and not start well."
Hurdle, with a pennant stretch on the horizon, would second that.
"It's good to have him back in play. It took a little longer than anybody wanted," said Hurdle, able to break down Walker's revival into specifics. "He's hitting pitches he wants to hit, versus pitches that he thought he could hit.
"His looks up there have been so much better. So has his posture in the box, his balance. The [curve] down and the change, he's taking. He's certainly been a hitter who can be streaky, drive in runs in bunches."
And his 10 RBIs this month, which is only one-third over, already represents Walker's best one-month output of the season.
Tom Singer is a reporter for MLB.com and writes an MLBlog Change for a Nickel. He can also be found on Twitter @Tom_Singer and on his podcast. This story was not subject to the approval of Major League Baseball or its clubs.