No ligament damage, but Buchholz on DL
Red Sox righty has strained flexor in right elbow; lefty prospect Johnson available in 'pen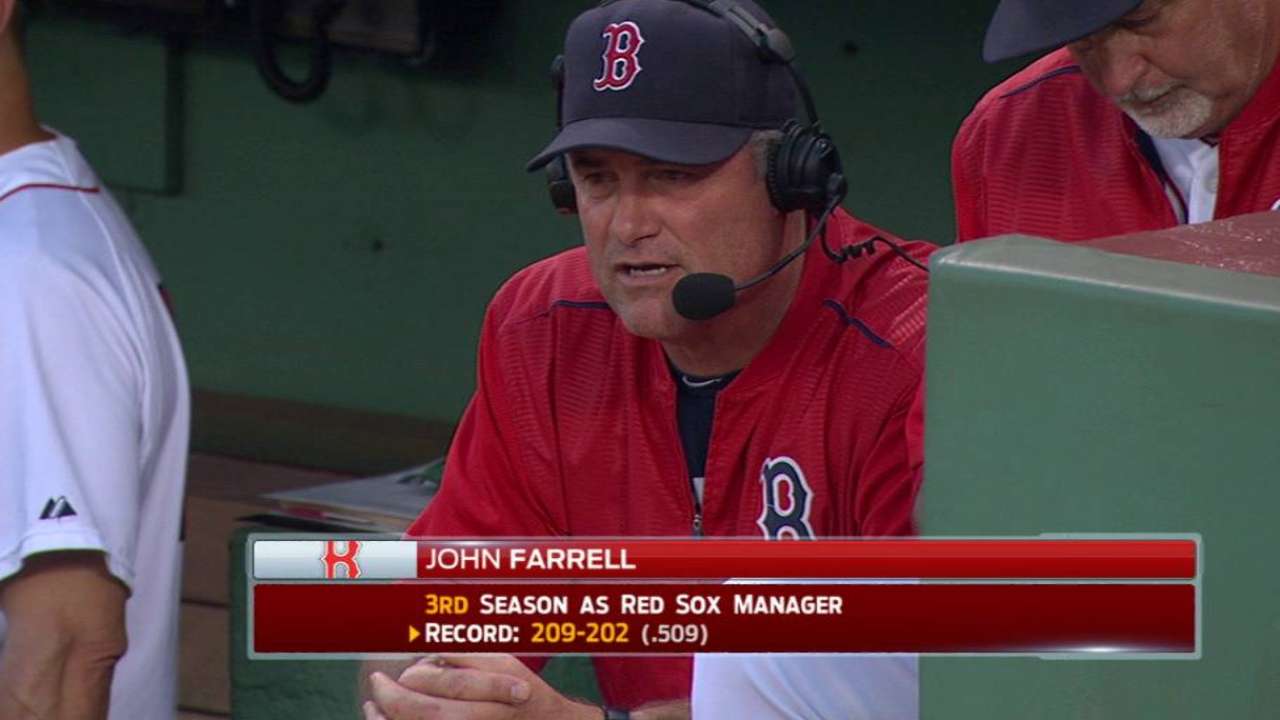 BOSTON -- An MRI showed no ligament damage in Red Sox right-hander Clay Buchholz's right elbow, but he has been placed on the 15-day disabled list with a strained right flexor.
When Buchholz walked off the mound in the fourth inning of Friday night's start against the Yankees with tightness in his right elbow, there was some fear that the injury could require surgery.
Fortunately for the Red Sox and Buchholz, the ailment does not appear to be major, though there's no timetable for his return.
"Results came back, the UCL, as it was when I was told five years ago when I had an MRI, it looks like I've never thrown a baseball before," Buchholz said before Saturday's 5-3 Red Sox victory over the Yankees. "So that's good. What's going on here, it's just something that's going to take maybe a week off from throwing, 10 days off from throwing, and then get back into it."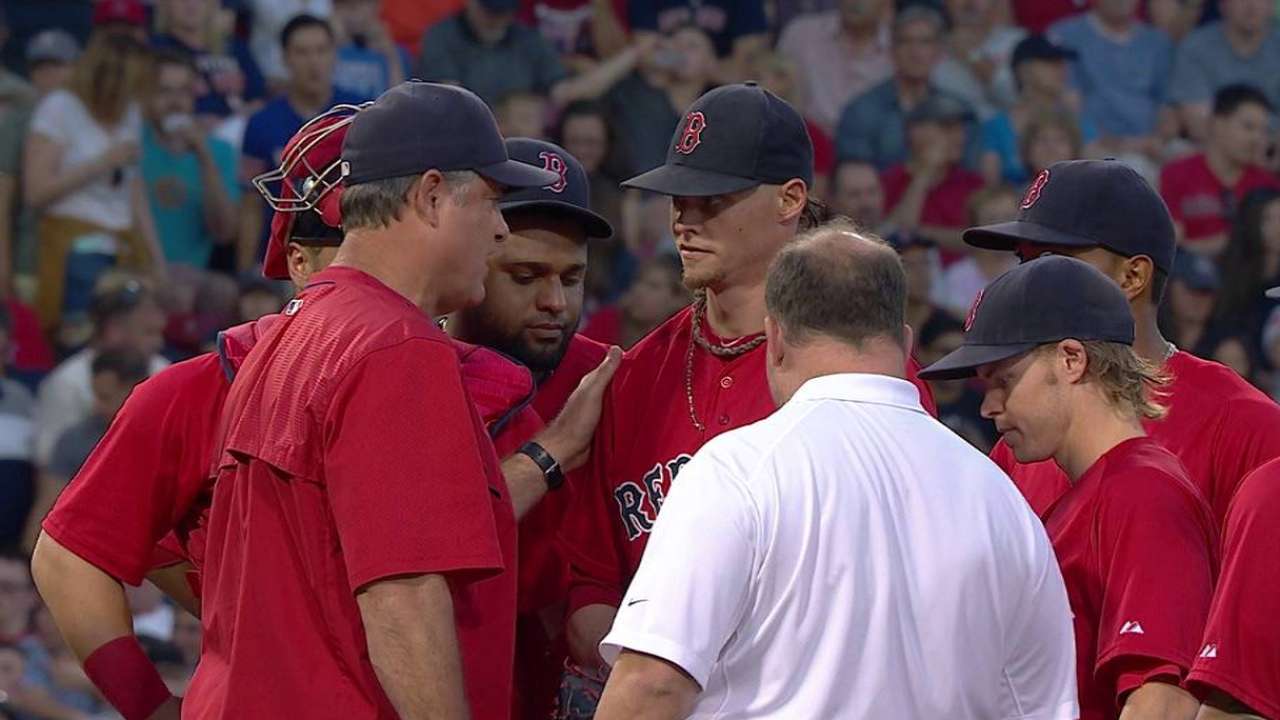 The earliest Buchholz will be eligible to pitch again is July 26. But it will probably be at least a little longer.
"I think it's going to depend on upon the extent of the initial injury and how long that shutdown period might take," said Red Sox manager John Farrell. "I do know that however long that is, it's going to mirror the length of time to getting back on the mound. So if there's a seven-day shutdown, you're looking at an initial seven days to build back up."
To take his place on the roster, the Red Sox recalled left-hander Brian Johnson, who is their No. 6 prospect according to MLB.com and will be available out of the bullpen for the final two games before the All-Star break.
Johnson is likely to move into Boston's rotation after the break.
Buchholz went on the disabled list amid his best pitching stretch since early in the 2013 season.
Over his past 11 starts, Buchholz has a 2.02 ERA.
"It's frustrating. I was on a pretty good run," said Buchholz. "Just got to the point where I don't think anyone ever wants to come out in the middle of an inning. I was trying to push through that last inning, but with each pitch that I threw in that inning, I could tell it wasn't getting any better and it wasn't staying the same. It was getting worse. That's when I called [catcher] Sandy [Leon] out and figured it was best to come out."
Considering the rash of recent Tommy John surgeries, perhaps it was only natural people feared the worst when Buchholz left with an elbow issue.
"Typically when you've got a ligament damage, there's been some deterioration or decreased strength that ends up putting more stress on the ligament, and that's when the ligament ends up getting damaged," said Farrell. "To me, it sounds like this has been caught early on where the changes have only been shown in that flexor muscle not the ligament, so Clay's health was first and foremost in this. Talking with him [Friday] night after the MRI, he was certainly relieved, but still we've got to take the necessary steps to let this calm down and rebuild this."
Ian Browne is a reporter for MLB.com. Read his blog, Brownie Points, follow him on Twitter @IanMBrowne and listen to his podcast. This story was not subject to the approval of Major League Baseball or its clubs.