Buxton (thumb) active in limited workouts
Top prospect wearing splint; no timetable for return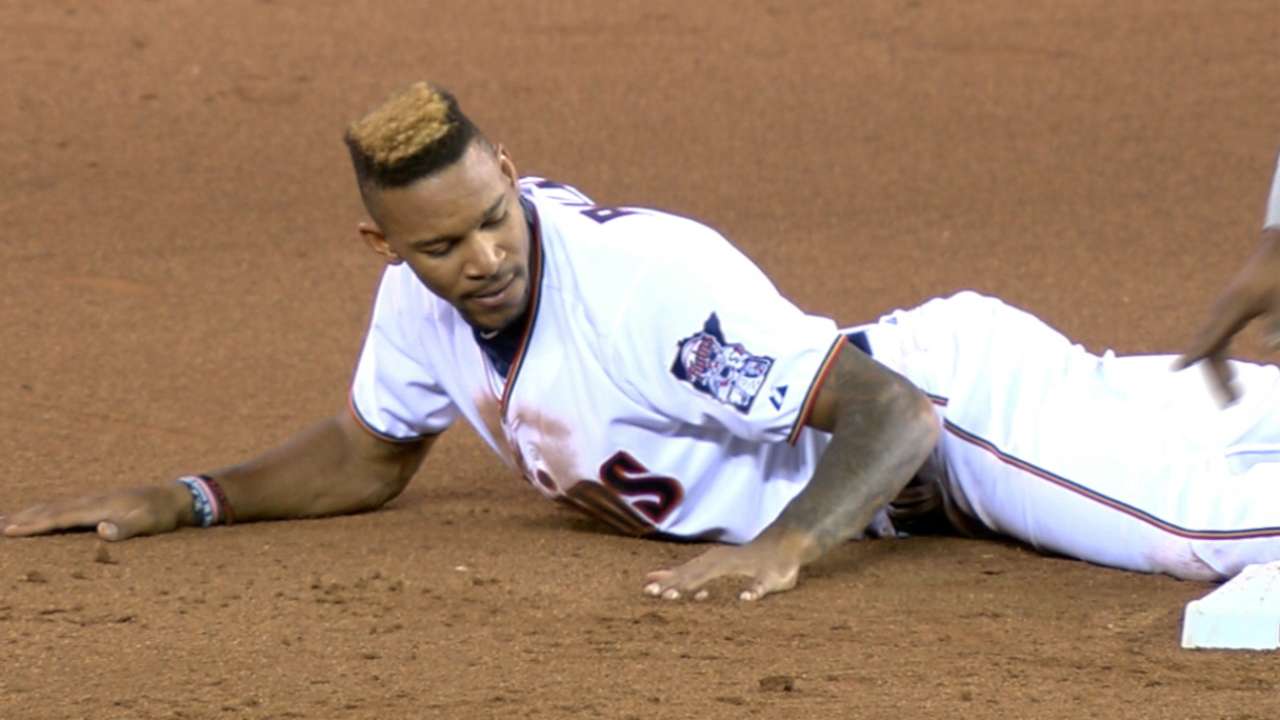 MINNEAPOLIS -- Twins center fielder Byron Buxton said there's still inflammation in his sprained left thumb, but that it's getting better and he'll find out more about his status during the All-Star break.
Buxton, ranked as the No. 1 overall prospect by MLBPipeline.com, has been on the 15-day disabled list since June 26. He's able to participate in baserunning drills and can throw without any issues, but still hasn't participated fully in baseball activities, as his thumb is still in a splint.
"It feels good," Buxton said. "I've just been rehabbing every day to try to get it stronger. Just trying to not to overdo it."
Buxton, who injured his thumb on a headfirst slide on June 23, said he's been rehabbing his thumb with strengthening exercises and often does them during games from the dugout while watching the Twins.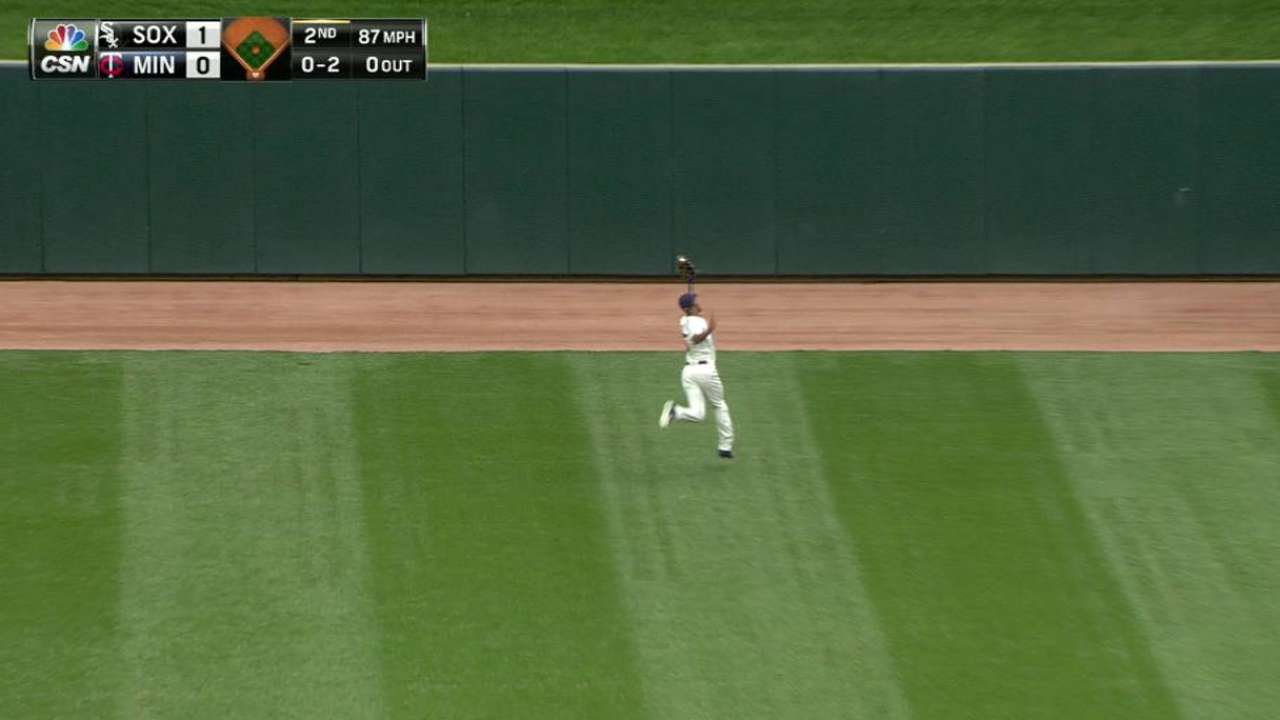 "I have some putty I work with and a ball that I squeeze," Buxton said. "I'm just trying to keep it loose and active so that it doesn't stiffen up too much."
Buxton said there's still no definite timetable for his return. It was announced he'd be out roughly four to six weeks when he suffered the injury, and he hasn't suffered any setbacks so he's expected to be on that timeline.
"Just kind of see how it goes," Buxton said. "I don't want to rush it too much and reinjure it. But I just want to try to get back as soon as possible."
Worth noting
• Twins manager Paul Molitor said he plans to announce Minnesota's rotation for their first series after the All-Star break on Sunday. He added that right-hander Trevor May will remain in the bullpen in the short term instead of going to Triple-A Rochester.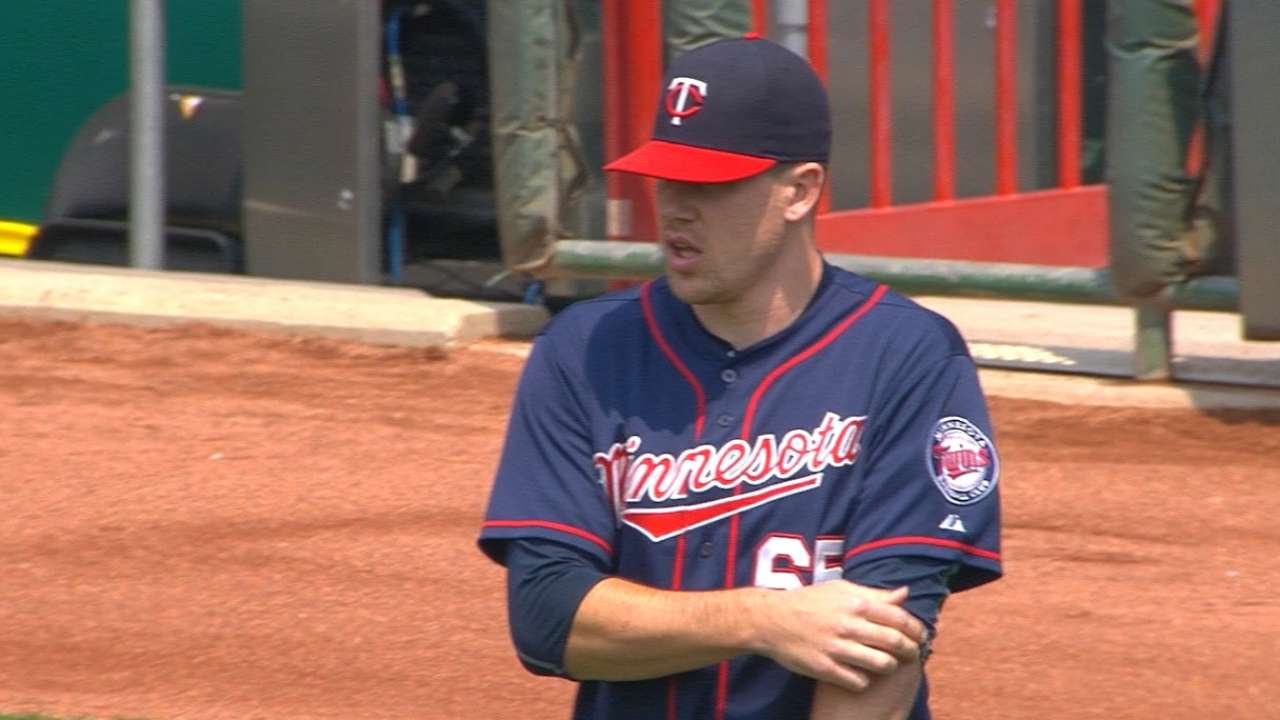 "I think there is enough opinion here that we still want to find out what we have out there before we would think about maybe getting him back into the Triple-A rotation as an alternative," Molitor said. "Also if we get into needing a starter or something, he would probably be the guy that could fairly rapidly get into a starter role because of his youth and his makeup.
• Outfielder Oswaldo Arcia hit yet another homer with Triple-A Rochester on Friday and now has seven over his last 12 games. He's hitting .364 with 16 RBIs over that span. Molitor said while Arcia is on their radar, he's been pleased with the Twins' current outfield situation.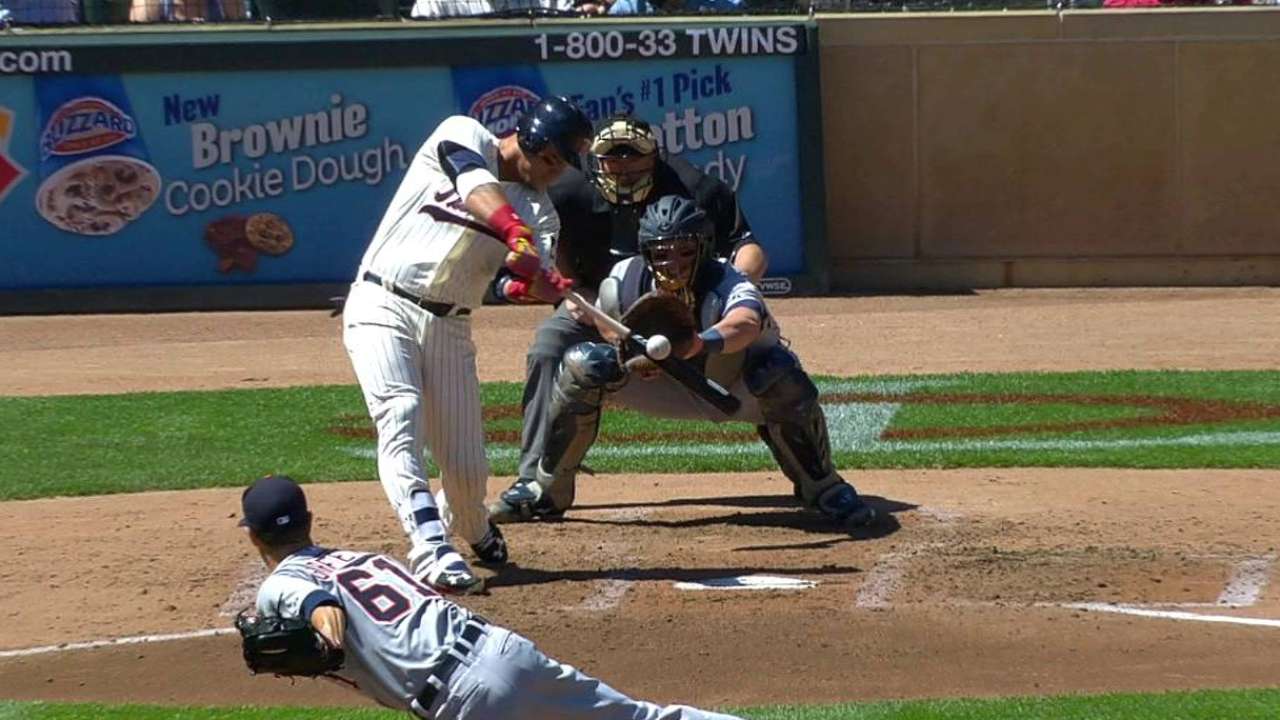 "You try to think about fit and where would he get an opportunity to play up here," Molitor said. "I think we've been pleased with our outfield play. It's hard to see unless we got into more of a platoon. Does he have enough value to be a bench player here? Possibly. Those are things that you have to consider, but for him the main thing is to keep doing what he's doing, so when his name does get called, he's ready to go."
Rhett Bollinger is a reporter for MLB.com. Read his blog, Bollinger Beat, follow him on Twitter @RhettBollinger and listen to his podcast. This story was not subject to the approval of Major League Baseball or its clubs.