Ramirez seeks stronger 2nd half for White Sox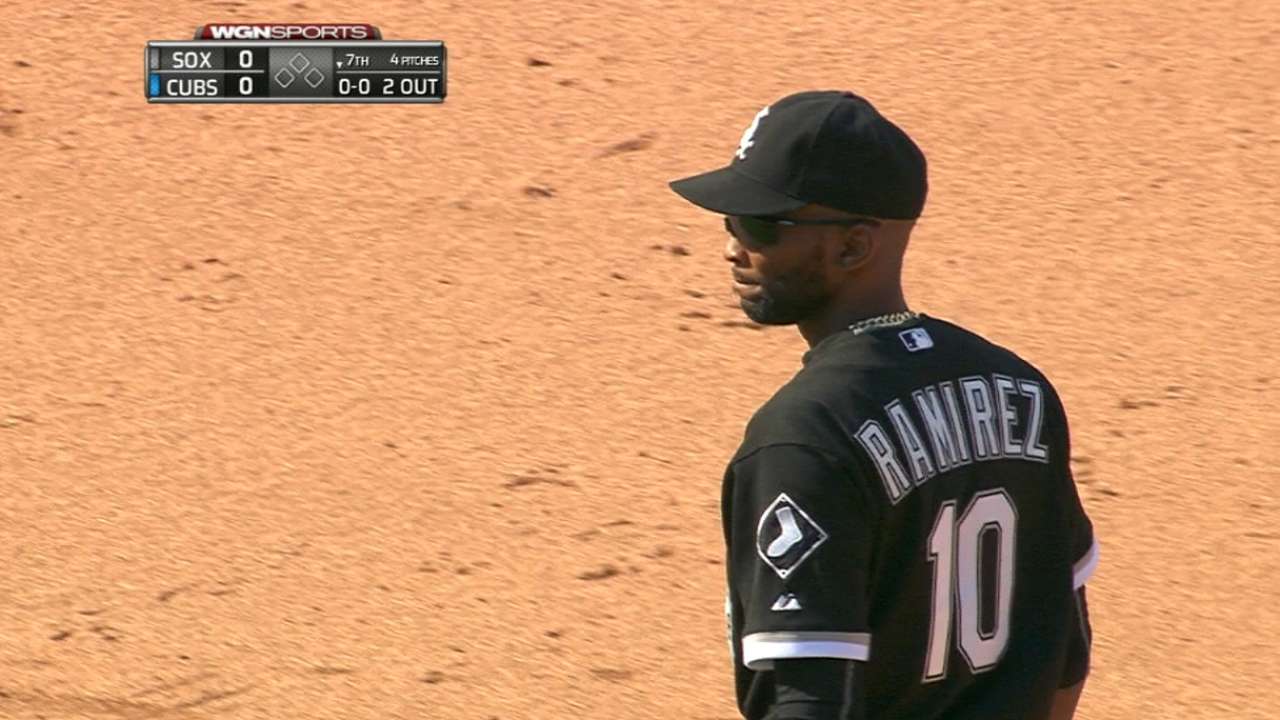 CHICAGO -- Alexei Ramirez's feelings about his first-half performance and second-half outlook pretty much mirrors the organization's opinion of the entire 2015 squad.
"I'm not happy with my performance in the first half, but I think it's going to turn around in a good way for me," said Ramirez through interpreter and White Sox Spanish language broadcaster Billy Russo. "The break and the All-Star Game is going to help me readjust and to think about what we can do in the second half."
Ramirez, 33, entered Saturday's contest against the Cubs with just two homers and 26 RBIs to go with his .226 average. The only season Ramirez had lower power numbers at the end of the first half was '13, when Ramirez knocked out one homer and drove in 21. He also had 20 stolen bases at that point, to go with a .286 average.
But the American League Silver Slugger Award winner and Gold Glove Award finalist at shortstop has moved into a second gear defensively over the past few weeks, much like the White Sox who posted a 12-6 mark since losing eight straight and have won eight of their last 10. That extra intensity was on display on Friday when Ramirez made two outstanding plays to help turn two of the White Sox five double plays in a 1-0 win over the Cubs.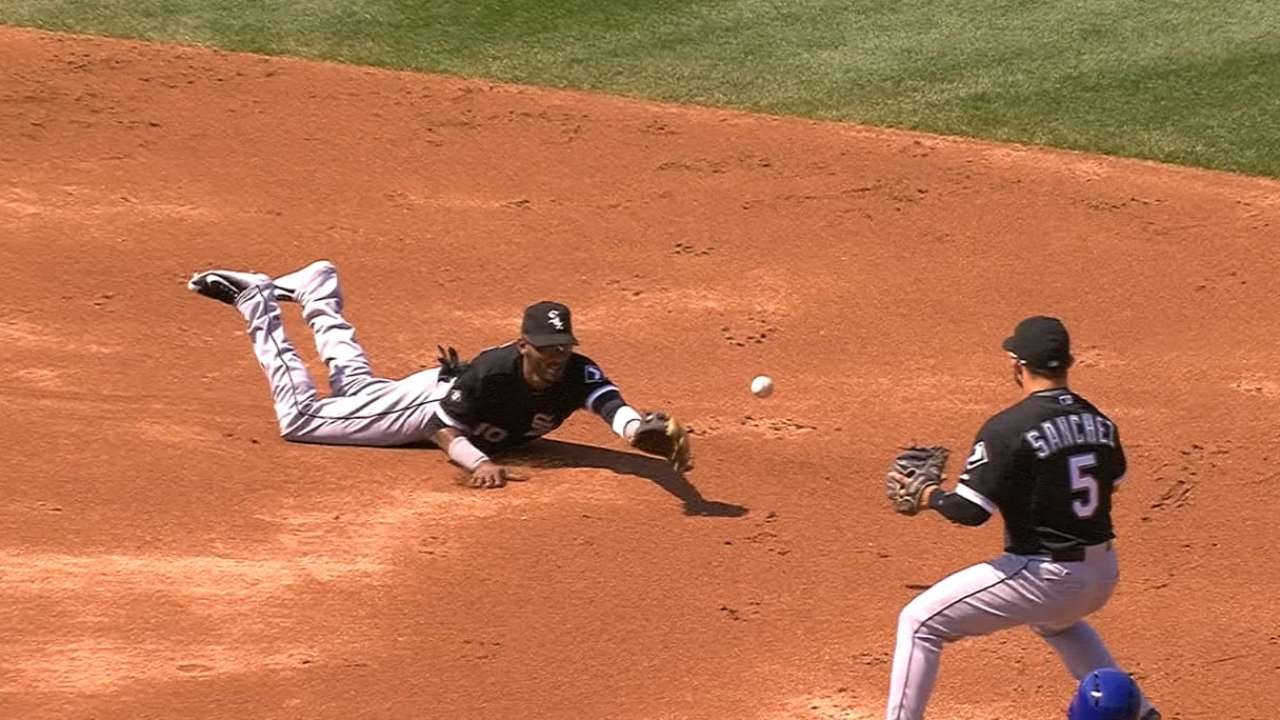 "You feel very happy after a game like that because you did what you have to do to help your team win a game," Ramirez said. "The most important thing is we won like a team because the defense did what it's supposed to do and that was very important. I feel good because I was able to help the team to get that victory.
"The key is concentration, try to be ahead of the play, try to keep your focus on every pitch and what the hitter can do. If you're concentrating on what you have to do, things are all of a sudden going to be good for you."
Although he's the second-longest tenured current player in terms of White Sox service time behind John Danks, this season could be Ramirez's last with the club. The White Sox hold a $10 million option and a $1 million buyout on Ramirez for 2016, with top prospect and shortstop Tim Anderson working his way to the big leagues. But Ramirez doesn't think about leaving the only big league team he's ever known.
"It's not in my hands to stay here or go," Ramirez said. "It's the team's decision and my only concern right now is to play hard every day and try to win games."
"Defensively, being aware of what he's doing and how's he playing, there's probably a step up from where he was," manager Robin Ventura said. "It's just been better baseball from him. Defensively has been kind of the shining star for him right now from how the first part of the year started to where he is now."
Scott Merkin is a reporter for MLB.com. Read his blog, Merk's Works, follow him on Twitter @scottmerkin and listen to his podcast. This story was not subject to the approval of Major League Baseball or its clubs.