Rockies keeping ears open for ways to improve
GM Bridich willing to talk to any team for possible deals
DENVER -- The Rockies entered 2015 believing in a healthy lineup led by Troy Tulowitzki and Carlos Gonzalez and hoping the pitching staff could hold up its end. But at 12 games under .500 and 12 out of first place in the National League West going into Saturday's game, and with the non-waiver Trade Deadline at month's end, first-year general manager Jeff Bridich has to determine how to ensure the team's future.
Bridich earlier this week discussed his outlook as it relates to the deadline. Here are highlights:
Since getting the job, Bridich has said "our eyes and ears are open." As important, it appears they are seeking talks.
"This time of year, ideally prior to the deadline, I hope to have many more than just 29 conversations, but the goal is to have at least 29 conversations with the other clubs. Our eyes and our ears have been open the entire time since winter, and during the winter. That's not going to change. But this time period is a little bit different just because it's almost forced."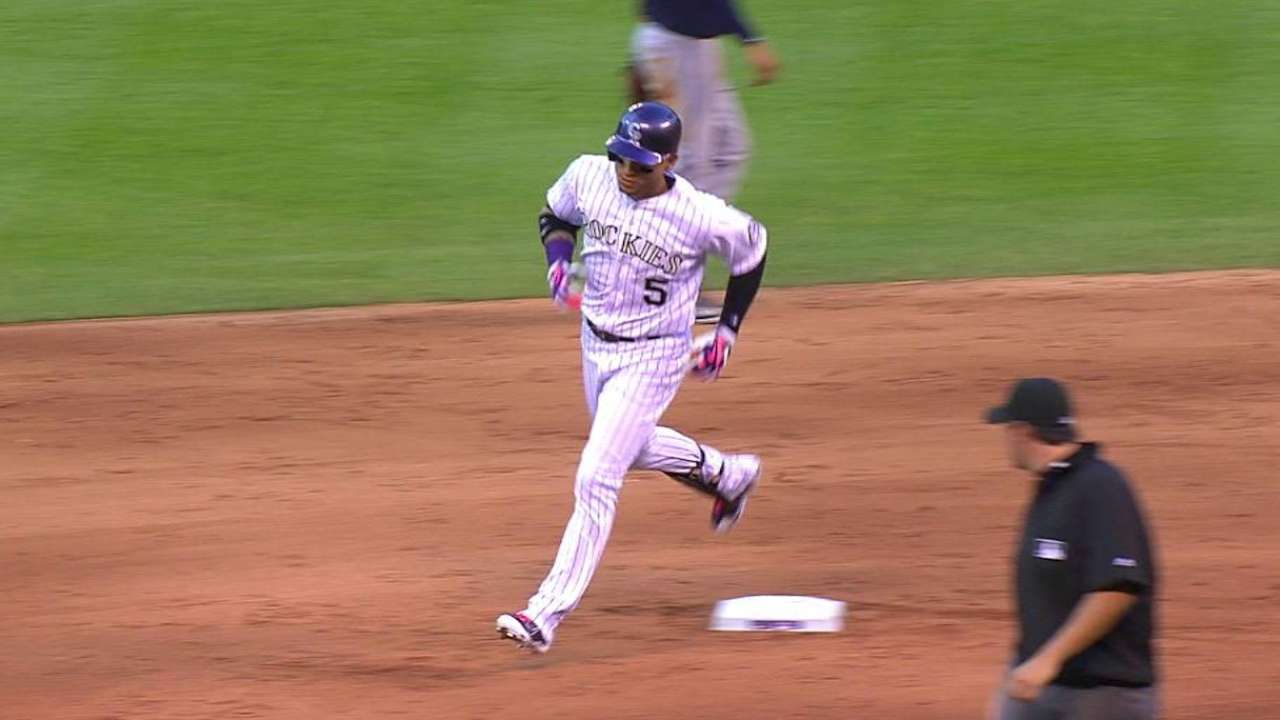 Bridich is willing to listen to creative ideas that involve Major League players, but less willing when it comes to prospects.
"You don't really know what's around the corner in terms of what other teams are thinking and the ideas that they might have. It behooves us to keep our minds open to just about anything, even though there are things we would rather not do.
"With the amount of focus and the amount of attention and time, what our system means to us, I'd rather not touch our depth or our up-and-coming talent. But I can't sit here and say that absolutely, unconditionally, we wouldn't."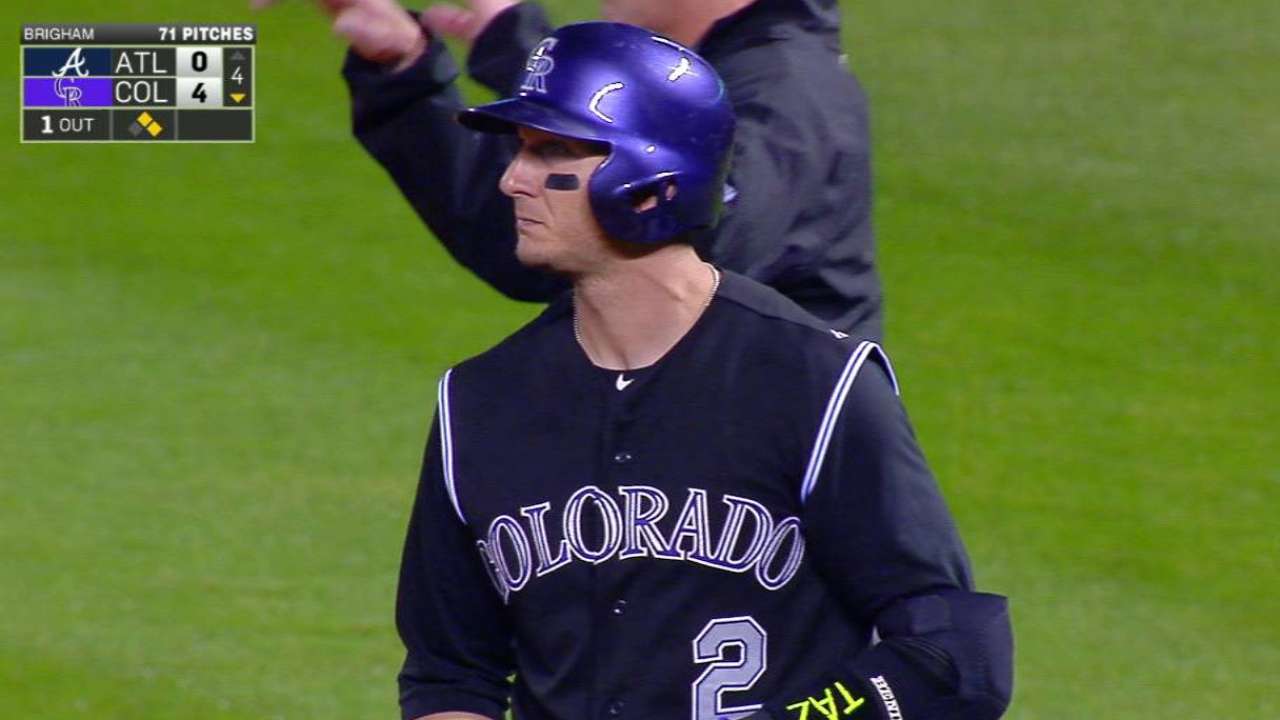 The contracts for Tulowitzki and Gonzalez have brought All-Star performance, but the team has been hampered by injury absences for both. The risk will be part of the assessment when it comes to current young position players such as All-Stars Nolan Arenado and DJ LeMahieu.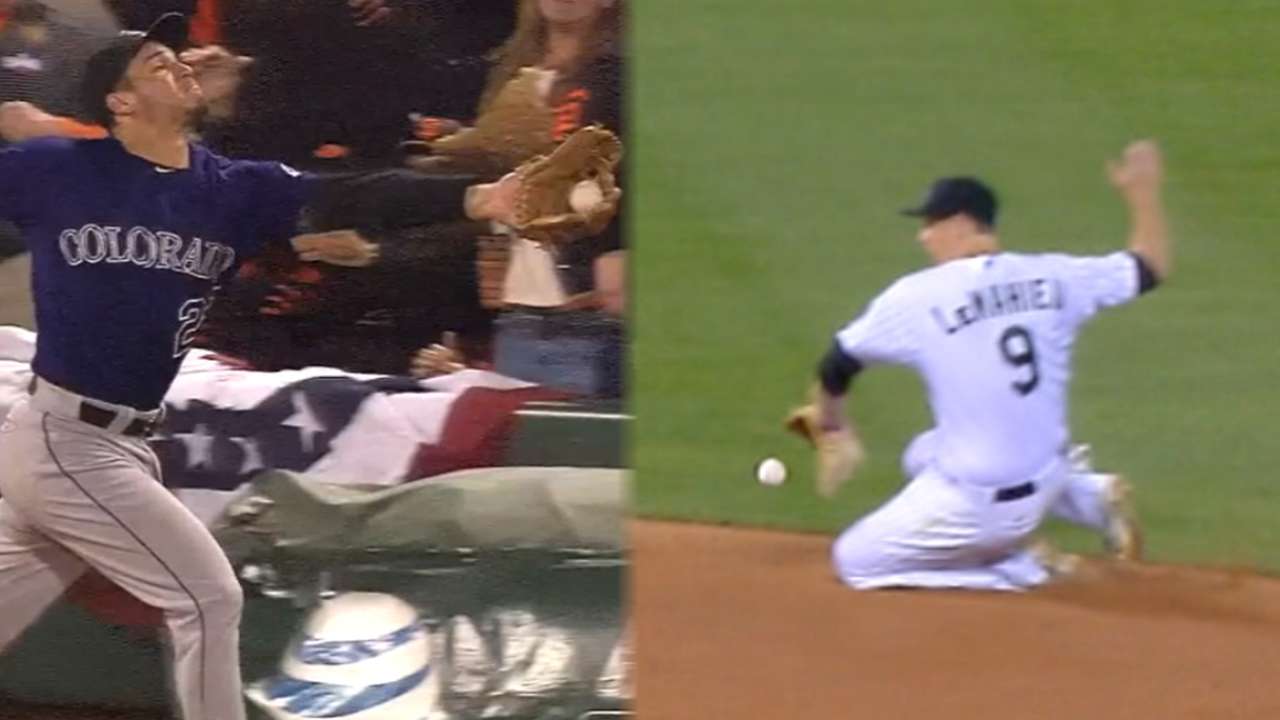 "I'm not ready to come out and proclaim a hard-and-fast rule as it relates to those things. It would be pretty foolhardy to write anything off. But there have to be good reasons. If you're going to consider those types of commitments, there have to be an agreed-upon set of criteria from all parties involved as to the benefits of the arrangement. If that's not really self-evident, you probably should think about not doing those types of long-term deals. I'm a little bit sitting on the fence on this one."
Jon Gray, the Rockies' No. 1 prospect according to MLB.com -- a first-round pick in 2013 -- is averaging 12.4 strikeouts per nine over his last five starts for Triple-A Albuquerque. But in those he is averaging 5 2/3 innings at 100 pitches.
"He's in what's a hitters' ballpark in a hitters' division in a hitters' league, and he's learning lessons and being aggressive. He's done a much better job at that kind of stuff over the last three or four weeks. Some of the maturity that he's started to show, both on and off the field, it's really good to see. Each young player's timeline to the big leagues is a little different. We'll know when it's the right time.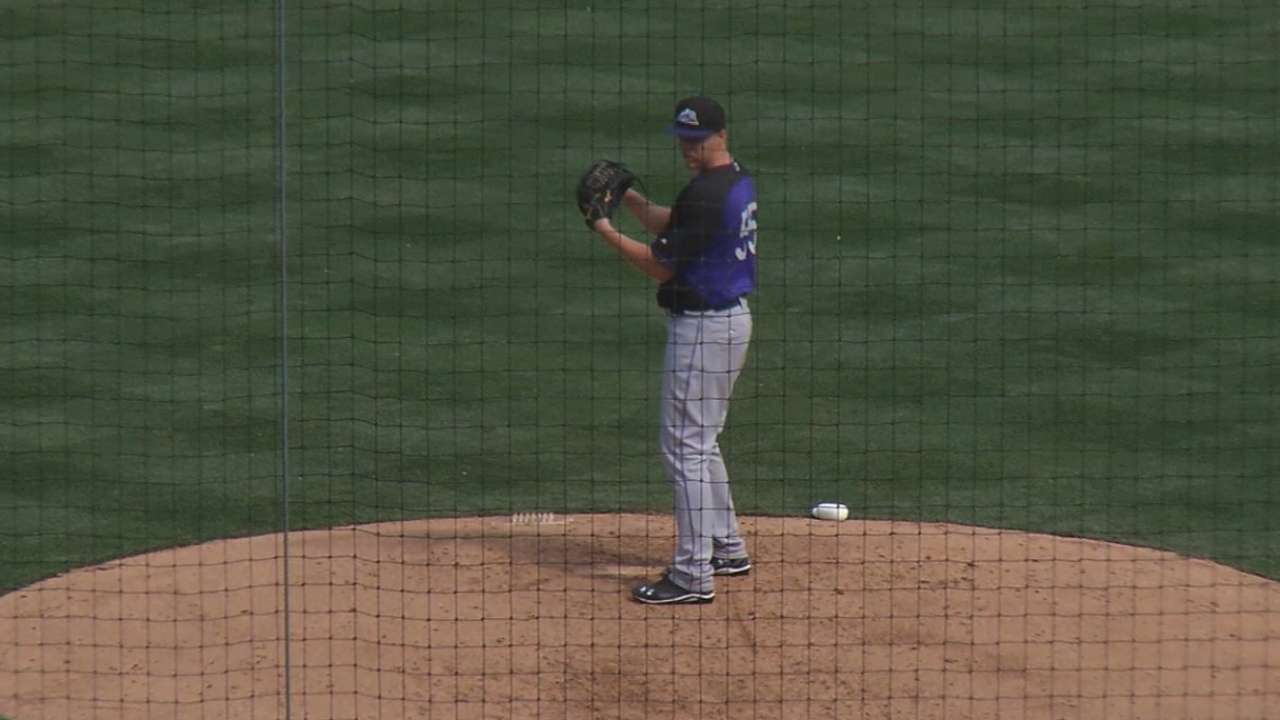 "In the two or three games where he's had high strikeouts lately, the pitch counts have been higher. How do you make quality 0-2, 1-2 pitches consistently to either strike people out or get bad contact and get an out? How do you execute in those situations and do it consistently against the best competition out there? It's certainly something that we are not doing very well at all at the Major League level over the past month. It's really been a sore spot for us."
Righty prospect Eddie Butler skipped from Double-A to the Majors last season, and began this year in the Rockies' rotation. Now he's at Albuquerque learning what he missed.
"I was absolutely part of that decision-making process. I pushed for it. Whether it was the best thing for Eddie, in hindsight that's definitely questionable. But there are things learned that I would hope that are helping Eddie right now as he continues to develop.
"There have been times in the past, whether it was in Modesto or last year in Double-A, when his back was against the wall his solution was to try to do more or throw harder, which is a typical one of competitive athletes. Most of the time it's not a good solution, especially for someone who has to be precise and has to be target-oriented.
Arenado has become a Rockies-developed, middle-of-the-lineup threat in the tradition of Todd Helton, Matt Holliday and Tulowitzki. The system that has shortstop Trevor Story at Triple-A, had outfielder David Dahl at Double-A New Britain before he suffered a ruptured spleen (he is rehabbing), and has highly regarded hitters in outfielder Raimel Tapia and third baseman Ryan McMahon at Class A Modesto. But Bridich wouldn't say if any of them will be that feared "monster" that can transform a lineup.
"No comment. We'll find that out. There's no benefit for me to come out and talk about these young kids, even though I might feel one way or another. I would say in terms of talent, I believe we have players that are going to develop into run-producing, winning players."
Thomas Harding is a reporter for MLB.com. Follow him on Twitter @harding_at_mlb, and like his Facebook page. This story was not subject to the approval of Major League Baseball or its clubs.