White Sox lookback, Part 4: Podsednik's HR
Walk-off blast off Astros closer Lidge follows Vizcaino's game-tying single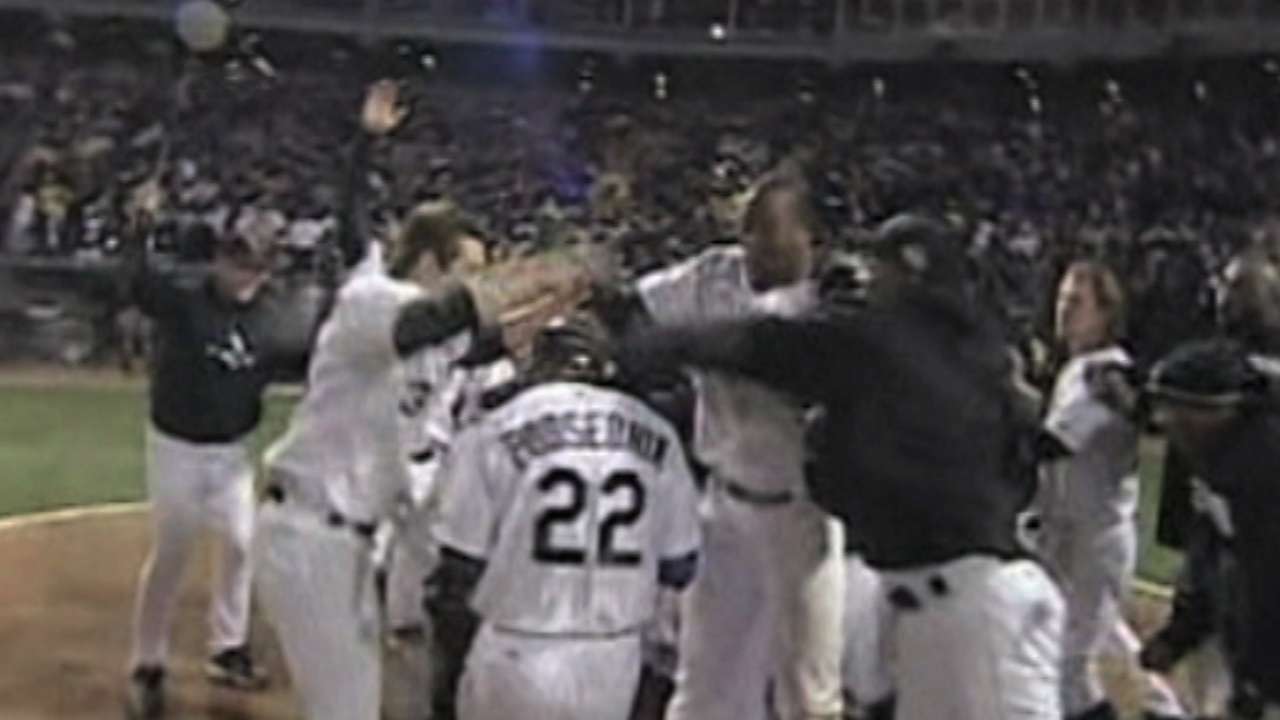 CHICAGO -- The White Sox will be honoring the 10-year-anniversary of the team's 2005 World Series championship during the weekend of July 17-19 at U.S. Cellular Field. And this latest celebration presents a chance to look back at key moments from that postseason run, with a special focus on the World Series, with the words coming primarily from the participants themselves.
Here is Part 4 of this multipart championship oral history series.
Game 2 of the 2005 World Series: Scott Podsednik's walk-off
Podsednik had a plethora of strong on-field attributes, playing an integral role in the 2005 title run. A strong throwing arm was not one of them, by Podsednik's admission.
Jose Vizcaino's two-out, two-run, game-tying single off closer Bobby Jenks in the top of the ninth inning allowed Podsednik to become a hero with his walk-off homer against Houston closer Brad Lidge. If Podsednik had a stronger throwing arm, he still would have been a hero by nailing Chris Burke at the plate for the game's final out.
• White Sox lookback, Part 1: Dropped 3rd strike
Podsednik: "Well I went and watched that play over and over. It was a decent throw. If the throw, it was up the first-base line just slightly. I watched it in slow motion over and over. If my throw would have been a foot or two feet more to the right or up the third-base line, we win the game. I was kind of fortunate to even get that last at-bat."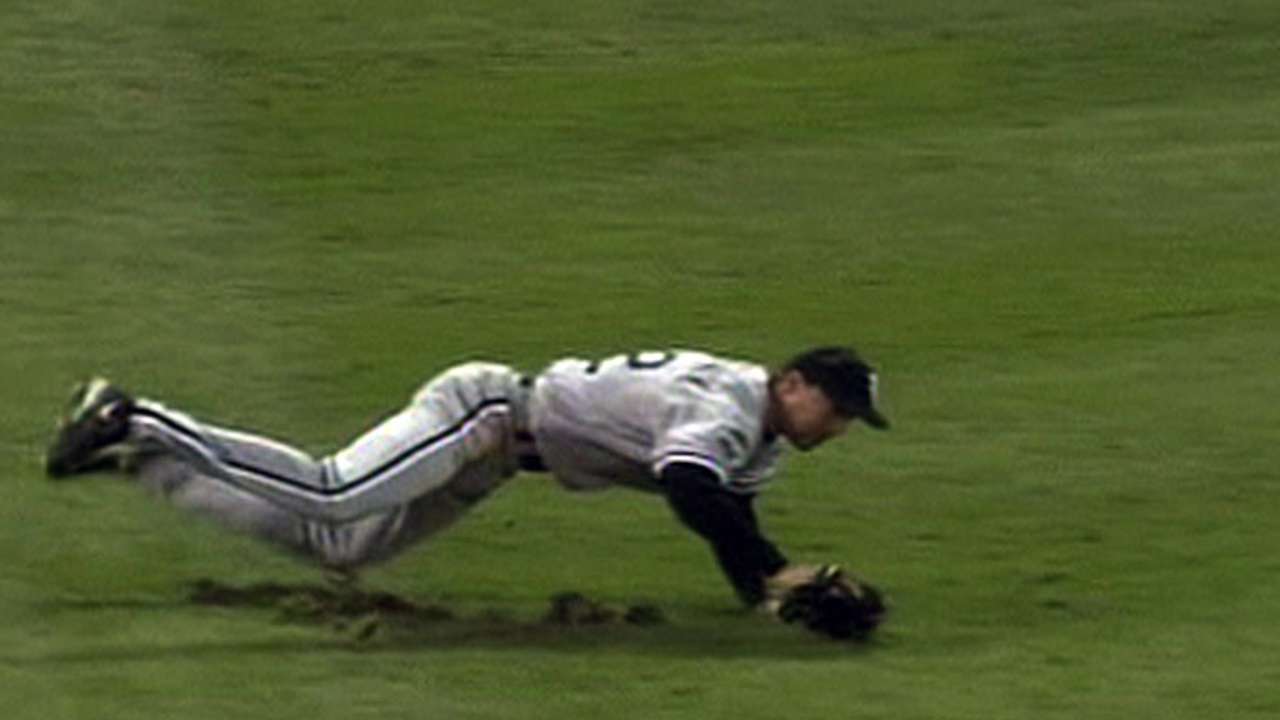 White Sox chairman Jerry Reinsdorf: "I don't know how he didn't throw the guy out. It wasn't just that it was off-target. There was no zip behind it. I don't know how that ball got there it was so slow coming in. I cannot tell you the words that I was using at that point. And then he comes up and hits the home run."
This momentous connection to right-center came on a 2-1 pitch from Lidge with one out.
Podsednik: "Walking up to home plate, I'm thinking, 'Look you have to reach base.' Lidge at that time was relatively slow to the plate, so I knew if I could get to first I was taking off first or second pitch to get into scoring position. My mindset was to reach first base. So, we go to two balls, no strikes, and I remember stepping out and looking over at [White Sox manager] Ozzie [Guillen] because I wanted to hack at 2-0.
• White Sox lookback, Part 2: WS Game 1
Podsednik: "I take a strike, which was right down the middle of the plate. I step out, and then I tell myself, I don't think he's going to throw me the slider 2-1. He doesn't want to walk me, look for the exact same pitch. So I step in and as soon as it left his hand, my eyes just lit up. It was right down the middle of the plate.
Podsednik: "Those pitches had to be within six inches. I put a swing on it and just didn't miss it. I hit it as good as I could get it. So it was still cold and rainy that night. I didn't know if it was going to leave the park. I knew I got all of it but I didn't know if it had enough to carry."
As Podsednik reached first base, he saw first-base coach Tim Raines throw his arm up in celebration.
Podsednik: "I look out to right-center and see it leave. From that point forward ... I cannot describe to you the feeling of what it was like. It was mayhem.
Podsednik: "Boston broke their curse the year before. At the time it was us and the Cubs were the two longest going. The setting and to do it for that organization in that city, it was as good as it can get."
• White Sox lookback, Part 3: Konerko's slam
Reinsdorf: "I didn't say anything. I was sitting with Kenny [Williams] and when he hit the ball, I turned to Kenny and Kenny said to me, 'You gotta be [kidding] me.'"
White Sox first baseman and captain Paul Konerko: "That feeling when Pods hit that home run, it was just like all the rest of them. I don't know if any of those moments that happened, for any of those guys, it felt like all those guys next to them were just as excited as the guy who did it.
Next up: Blum becomes unlikely hero.
Scott Merkin is a reporter for MLB.com. Read his blog, Merk's Works, follow him on Twitter @scottmerkin and listen to his podcast. This story was not subject to the approval of Major League Baseball or its clubs.