Honestly, I didn't see this coming
Speaking of slumps, both individual and team-wide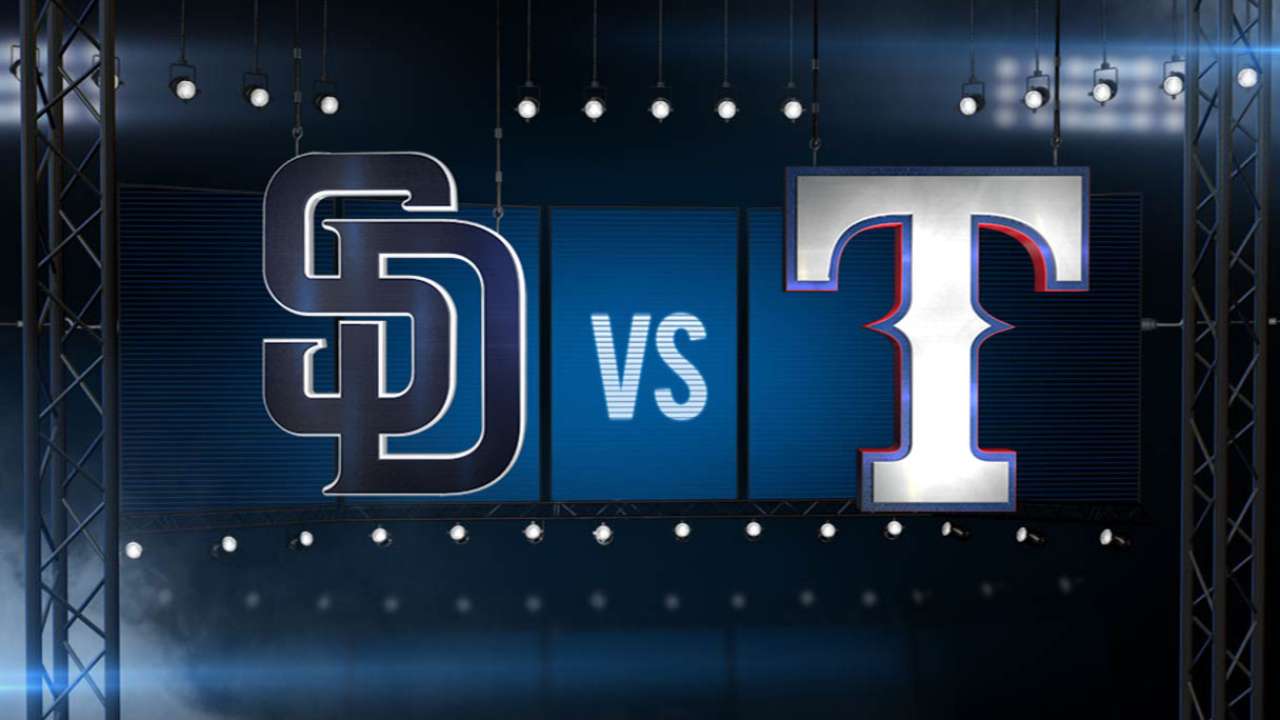 Bill Center, longtime sportswriter for U-T San Diego, is an employee of the Padres.
C'mon now, let's be honest. No one out there expected the Padres to be 10 games under .500 as the All-Star break approaches.
Given the moves made by general manager A.J. Preller last offseason -- the acquisition of such proven Major League talent as James Shields, Justin Upton, Wil Myers, Matt Kemp, Craig Kimbrel and Derek Norris -- the Padres certainly looked improved on paper.
Most of us thought this edition of the Padres would be competing for a playoff berth and possibly be contending with the Dodgers and Giants for the National League West title.
They even started their current, grueling 10-game road trip to St. Louis, Pittsburgh and Texas on a positive note, winning their first two games against the Cardinals. But the last six games have produced a bitter dose of reality that has been growing for several months.
Six straight losses have dropped San Diego to 10 games below .500 for the first time this season. After 88 games, the 2015 Padres are in the same hole as the 2014 Padres.
The only difference is these Padres have shown the ability to score. But the offense has been sporadic -- and the pitching and defense hasn't been up to past standards.
We've seen good baseball in spurts -- but in shorter bursts since the first 15 games of the season. San Diego is 29-44 since it started 10-5. The Padres are 9-20 since June 8, the last time they were on the positive side of .500.
With the Trade Deadline rapidly approaching, the focus is shifting from the probably unreachable 2015 postseason to the future beyond 2015.
The parts still have many valuable parts. They have a controllable core to build around. But this season has not gone as expected . . . thus far.
From the scorecard
• Since the last day of June, Justin Upton, first baseman Yonder Alonso and Norris are hitting a combined .143 with no extra-base hits and one RBI. Each fell to their lowest batting average of the season Friday night. Norris is 6-for-37 with one run scored and no RBIs since his two-homer game of June 28 to fall to .236. Upton is hitless in his last nine at-bats and 3-for-33 with only one RBI and one scored since he hit his 14th homer on June 27 to fall to .256. Alonso is also hitless in his last nine at-bats and 5-for-35 with no extra-base hits or RBIs since June 28.
• Right-hander Ian Kennedy has suffered the loss in each of his last four starts, although nine of the 17 runs charged against him in that span were unearned, including the first run in Friday night's 4-3 loss at Texas. Kennedy gave up two more homers on Friday and has surrendered 20 in 83 innings this season- - or a rate of 2.2 homers per nine innings. He has given up as least one homer in each of his last six starts -- a total of eight accounting for 13 of the 19 runs he has allowed.
• Although his bunt in the ninth inning Friday night didn't accomplish anything, Melvin Upton Jr. was 3-for-3 with his second homer as a Padre in the opener against the Rangers. He is 5-for-10 in his last three starts, with a double, a homer and two RBIs to raise his batting average from .152 to .214.
• Kemp is 5-for-13 over his last three starts, with two doubles and a homer for three RBIs and two runs scored.