No strikeouts, no problem for Duffy
Left-hander works six shutout innings vs. Blue Jays without a strikeout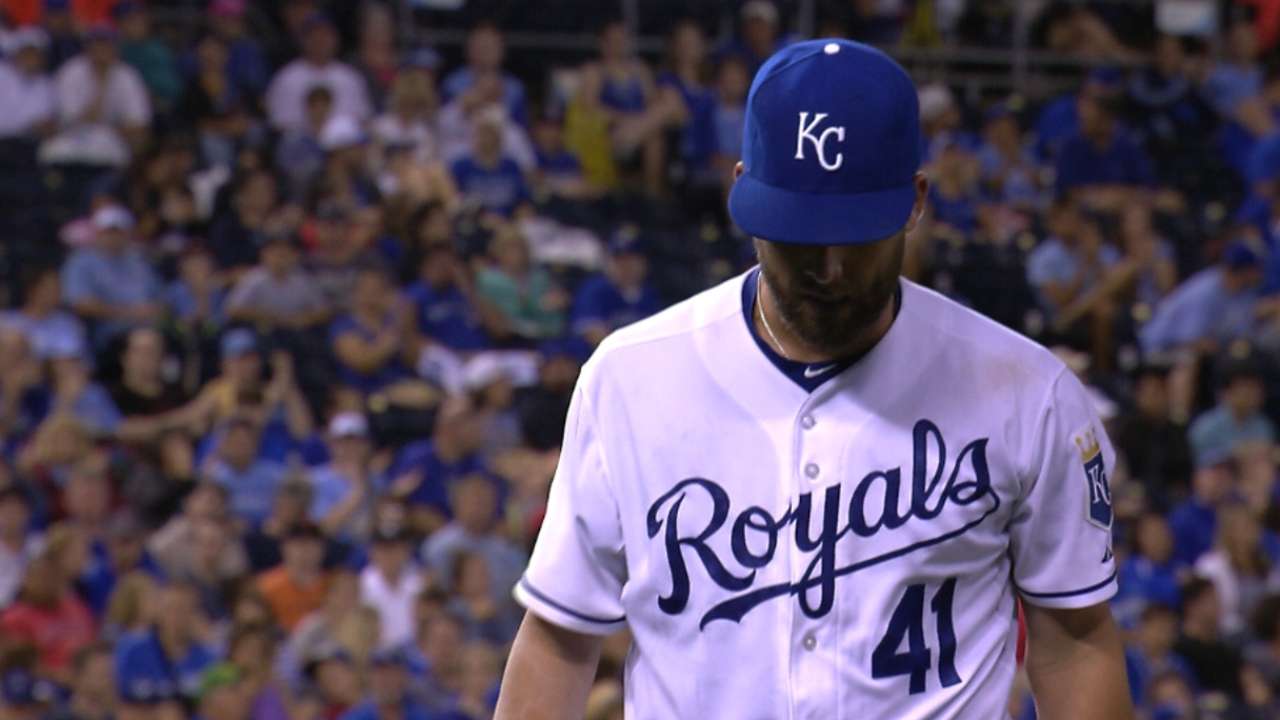 KANSAS CITY -- Watching the rain come down during the two-hour delay before Friday's game, left-hander Danny Duffy knew the Royals were going to do everything they could to avoid another doubleheader.
"Once you get out there, you can't even really know what time it is," Duffy said after Friday night's 3-0 win over the Blue Jays, which included a two-hour, seven-minute rain delay at the start.
Duffy went six innings without allowing a run -- his second scoreless outing of the season and his first since pitching 5 1/3 shutout innings against the White Sox on April 26.
Better yet, the shutout came against highest-scoring team in baseball, which has racked up 470 runs on the season. The next closest team -- the Yankees -- has scored 393 runs.
"I thought he threw the ball great," manager Ned Yost said. "Command was off a little bit, and that's a real dangerous team over there. You make a mistake, they can hit it a mile, but his stuff was so good, he was keeping them off the hard [part] of the bat."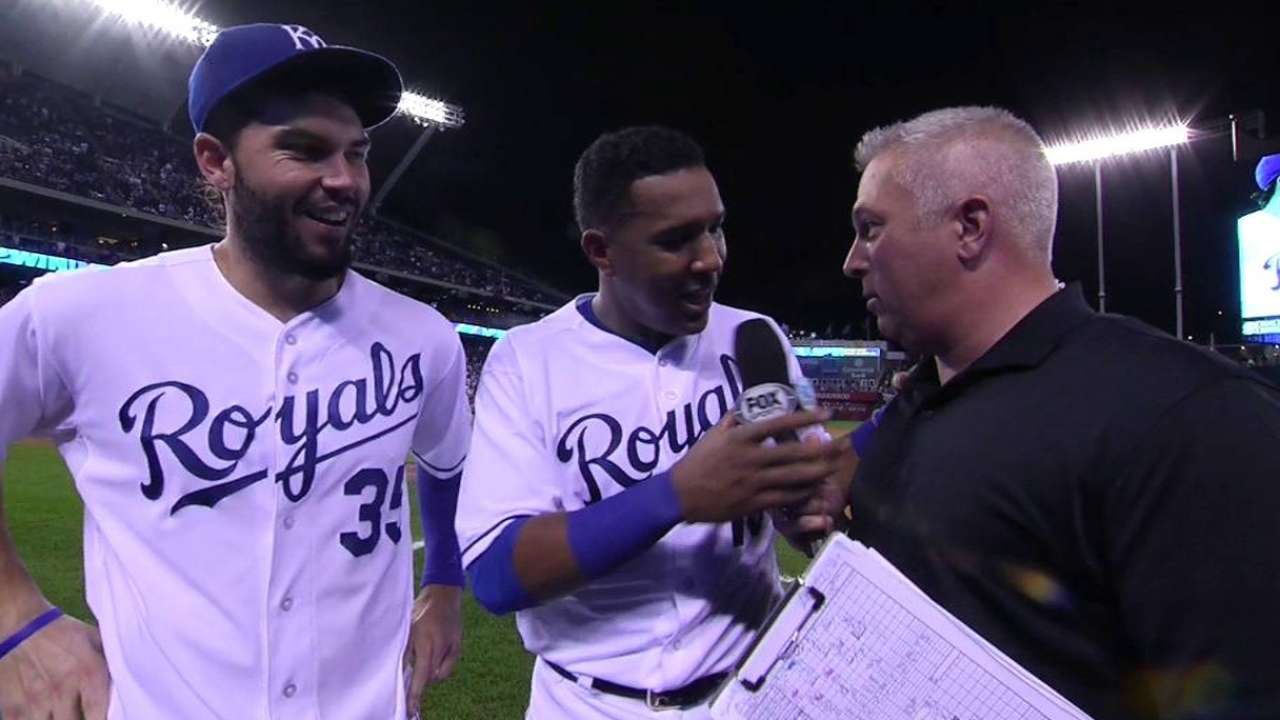 But three walks and a hit batter to go along with no strikeouts raises some concern for a pitcher who has faced some issues with control this season. Even Duffy admitted it wasn't a terrific outing.
"I wasn't really executing a whole lot, but my fastball was good enough to get in on guys," Duffy said. "Nights like that when you don't have everything, you just go out there and compete. That's what I tried to do and made it through it."
Still, Duffy has back-to-back quality starts for the first time this season, and has seemed to find of a groove in his five starts since he came off the disabled list.
"I think my stuff was there the entire time," Duffy said. "But I definitely feel like I have my feet under me more than I did."
Jordan Wilson is an associate reporter for MLB.com. This story was not subject to the approval of Major League Baseball or its clubs.