Tsao earns win in first MLB game in 8 years
Dodgers reliever caps long comeback from legal troubles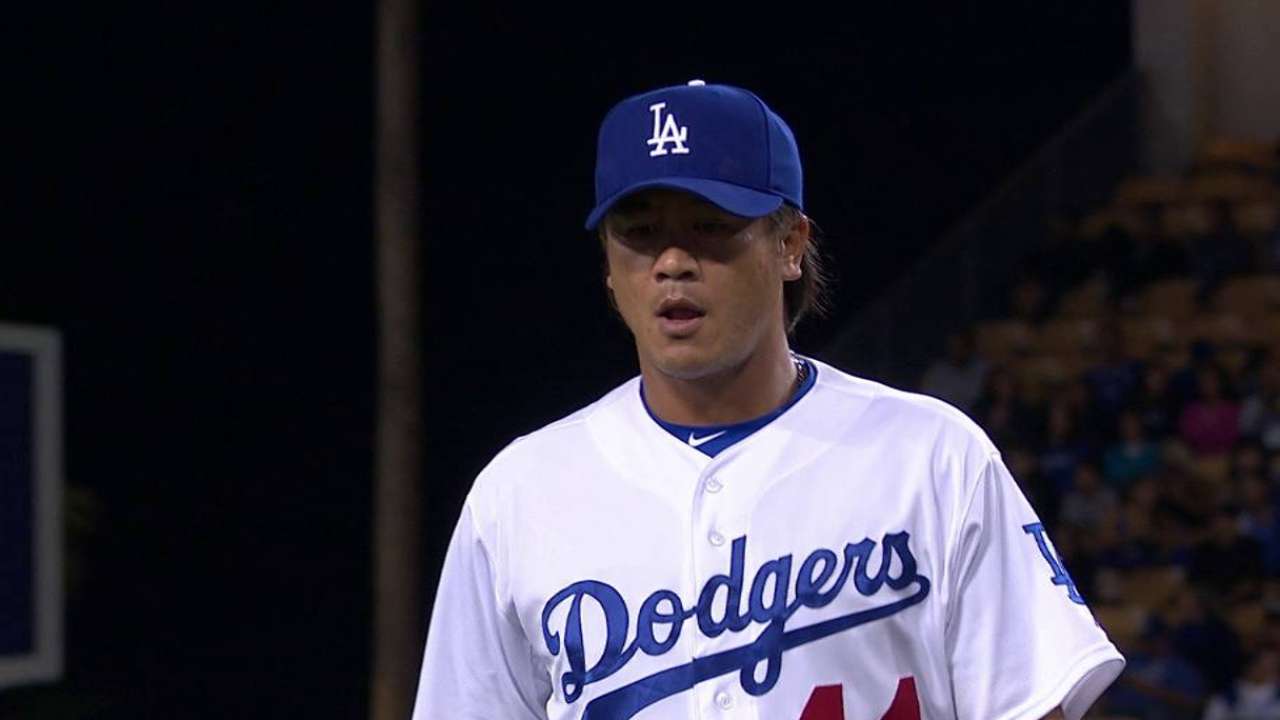 LOS ANGELES -- Brandon Beachy returns to the Major Leagues on Saturday after a two-year injury absence, but that's nothing compared to Dodgers teammate Chin-hui Tsao.
Disgraced in scandal back in his native Taiwan, the right-hander made his first Major League appearance in eight years a winning one for the Dodgers with a scoreless seventh inning in Friday night's 3-2 comeback win over the Brewers.
It was the 34-year-old Tsao's fifth Major League win and first in more than a decade (May 11, 2005 with Colorado).
"I'd like to thank God and the team for giving me a chance to pitch here," said Tsao. "I'm very lucky to get the win today. I feel like I'm dreaming."
Tsao said he was nervous warming up in the bullpen, took a brief break, but was fine by the time he was called in to take over after starter Mike Bolsinger's six innings.
The Tsao comeback borders on the miraculous. His first Major League club was the Rockies, but he was released after undergoing shoulder surgery in 2006. He signed with the Dodgers and appeared in 21 games in 2007, but injuries led to his free agency in 2008.
He was involved in a game-fixing scandal back in his native Taiwan in 2009 and ran a barbecue restaurant during a five-year suspension, continuing to train during that time.
"As I trained I felt better and better," he said. "I went back to baseball and wasn't sure I would make it or not. Fortunately, I made it."
Tsao thought he would be playing over the winter in Australian Baseball League, but was haunted by his past and the deal fell through.
The Dodgers signed Tsao to a Minor League contract before Spring Training with no invitation to Major League camp. He made six exhibition appearances and, despite a 6.97 ERA, showed enough life with his pitches that he was assigned to Double-A Tulsa for four games, then promoted to Triple-A Oklahoma City, and this week back to the big leagues.
Ken Gurnick is a reporter for MLB.com. This story was not subject to the approval of Major League Baseball or its clubs.