Kennedy regrets fastballs left over plate
Padres starter allows back-to-back HRs to Prince, Beltre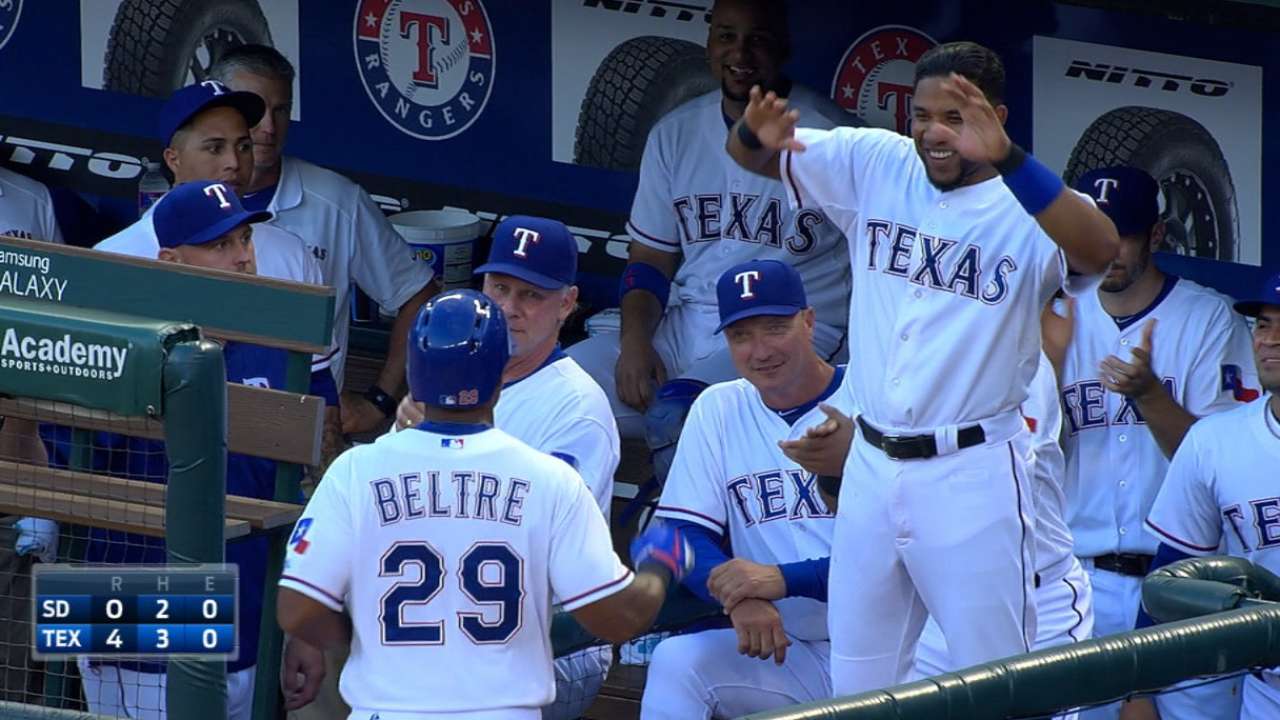 ARLINGTON -- Padres right-hander Ian Kennedy wishes he knew what happened on a few pitches that changed the course of his outing Friday in a 4-3 loss to the Rangers.
In the fourth inning, he left a fastball right down the middle to Rangers first baseman Prince Fielder. Fielder hit a rocket into the stands in right field.
"I just yanked it over the plate," Kennedy said. "Just terrible location."
The next batter was Adrian Beltre, and Kennedy threw a first-pitch ball. He said he tried to make an adjustment, and ended up leaving another fastball over the plate. Beltre went deep to left field to give the Rangers a 4-0 lead.
Kennedy got out of the fourth without allowing any further damage, but walked two in the fifth before he was pulled. He allowed four runs (three earned) in 4 1/3 innings.
Kennedy lost his fourth consecutive start, but he also didn't have a ton of help.
In the first inning, he walked leadoff hitter Delino DeShields. DeShields stole second, then moved to third on a Derek Norris passed ball. DeShields scored when third baseman Will Middlebrooks caught a shallow fly ball by Fielder that nearly dropped in between multiple Padres players. DeShields caught the Padres in a mental lapse, tagging up to score an unearned run.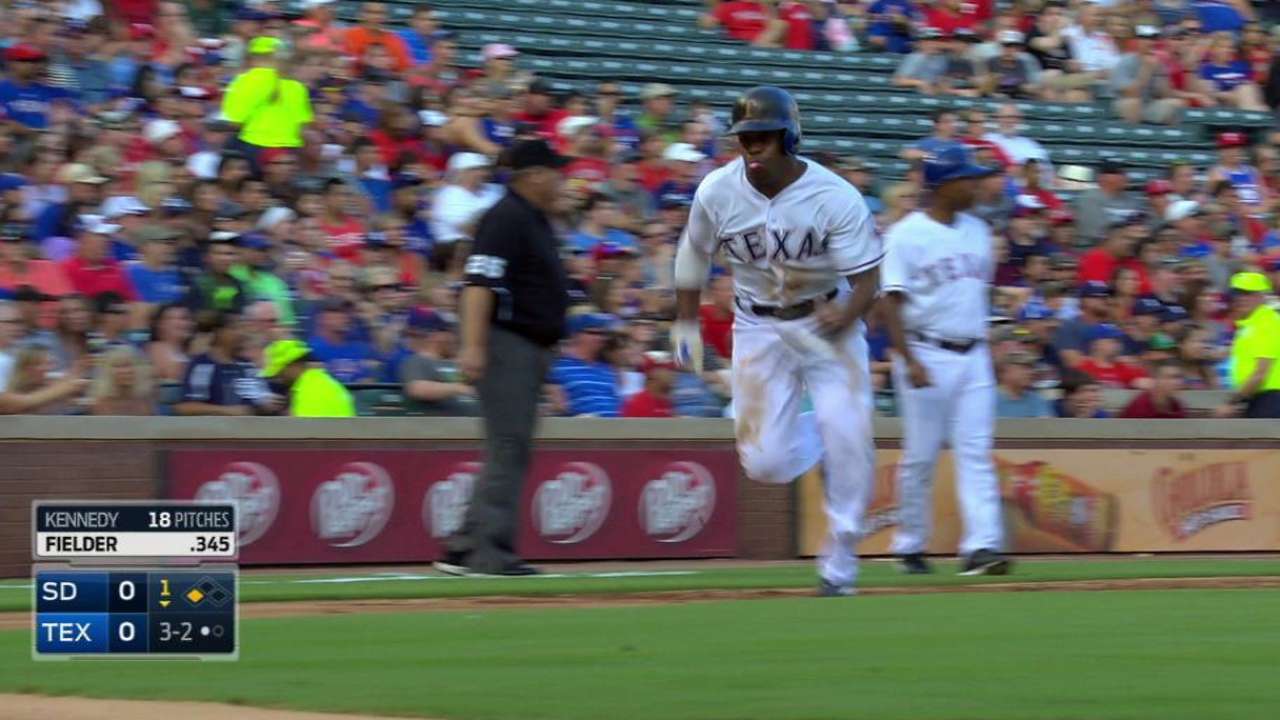 That run was the difference in a one-run game, and nothing new to Kennedy. In his past four starts, Kennedy has allowed 17 runs, and nine have been unearned.
"It seems like there's always one play offensively or defensively that has been doing it in for us one way or the other," Middlebrooks said. "We've been playing some good baseball, and one play or one pitch, whatever it may be, has been determining the outcome for us."
Kennedy has received only one run of support in his past four outings combined, but he's the first to admit he didn't have his best stuff Friday. He said he felt fine up until the fourth, but the Padres haven't been in positions that allow any room for mistakes. They have lost six in a row by a total of only nine runs.
"It's kind of alarming that it's happened so consistently and we're losing one-run games," interim manager Pat Murphy said. "The defense seems to give up one run a game. The pitching kind of holds us together, and the offense does just enough to get close."
Cody Stavenhagen is an associate reporter for MLB.com. This story was not subject to the approval of Major League Baseball or its clubs.