Rangers' Williams goes 7-for-7 in Frisco twin bill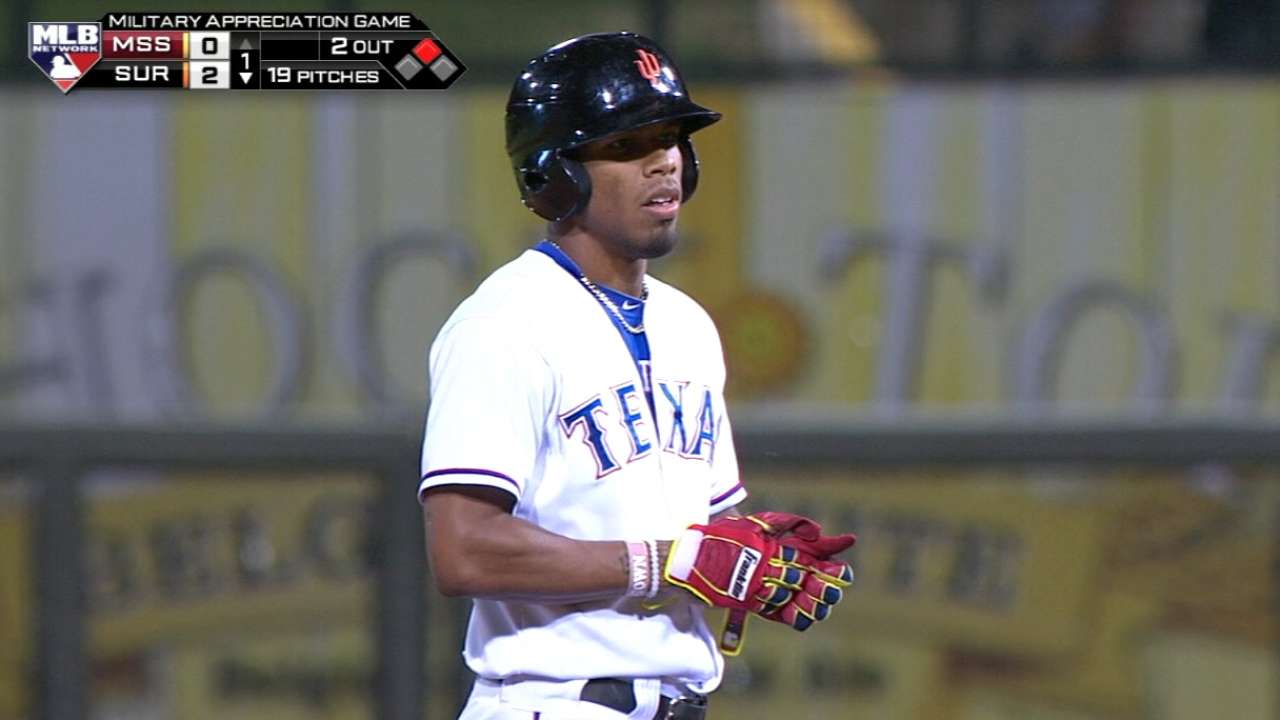 Entering the week, Nick Williams was searching for his mojo at the plate. The Rangers' No. 7 prospect had just finished a 2-for-25 stretch before reversing course with a 2-for-5 game for Double-A Frisco on Tuesday.
Then, after rainouts on Wednesday and Thursday, Williams' approach switched into perfect gear in the RoughRiders' doubleheader at Northwest Arkansas on Friday.
The outfielder went 3-for-3 with two runs in the first game, and then one-upped himself in the nightcap with a 4-for-4 performance that included a homer. Overall, Williams was 7-for-7 with three runs and two RBIs as Frisco won both contests by a combined score of 11-2.
Williams has been solid for the Riders all season. He's now hitting .295/.354/.455 with 16 doubles, four triples, nine homers and 35 RBIs, to go along with eight stolen bases. A second-round pick in 2012, Williams is chasing his career high of 17 roundtrippers that he set in 2013 at Class A Hickory.
Alex M. Smith is a reporter for MLB.com. This story was not subject to the approval of Major League Baseball or its clubs.