Salazar, Indians' staff enjoying another resurgence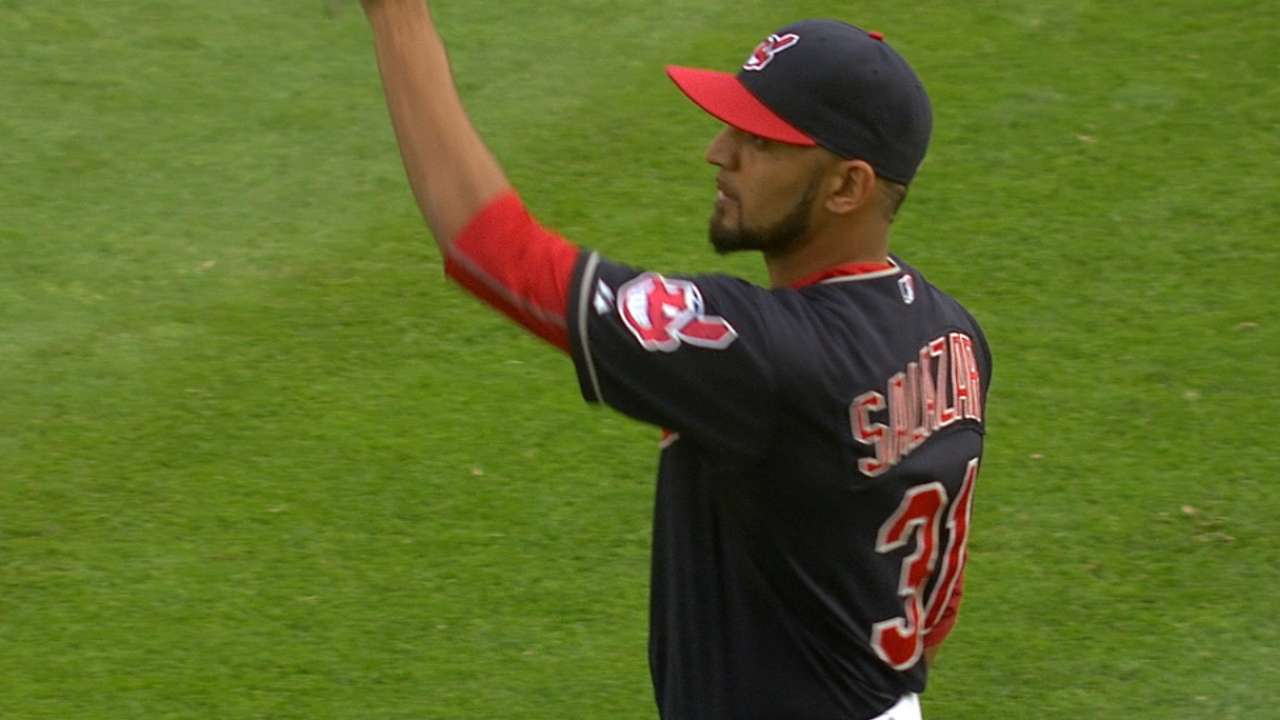 CLEVELAND -- The Indians starting rotation has become a game within a game, and Danny Salazar set the bar high in Friday's 5-1 victory over Oakland.
For Carlos Carrasco to top on Saturday what his teammate did Friday, it will require a complete game shutout, or better.
Salazar, after allowing a first-inning run, retired 13 consecutive Athletics batters, and came one out shy of his second career complete game, a quest quelled by an errant fastball that struck Billy Butler with two outs in the ninth inning, ending Salazar's night.
"You'd love to see him finish, but he did such a good job and you want to give [closer Cody Allen] some wiggle room," Indians manager Terry Francona said. "He did a really good job, but I just thought it was time to get him out of there."
Salazar struck out eight, walking just one and allowed five hits. Since June 29, Indians starters own a 2.32 ERA with a 75:13 strikeout-to-walk ratio in 85 1/3 innings pitched. They've won nine of the games in that span and have crawled back within two games of .500 for the first time since June 7.
"Our starting staff is what carries teams, and I think it even makes the offense a little bit more confident just to get those guys a couple of runs, and get them [pitchers] late into the game," catcher Yan Gomes said. "Even our bullpen right now is doing an amazing job."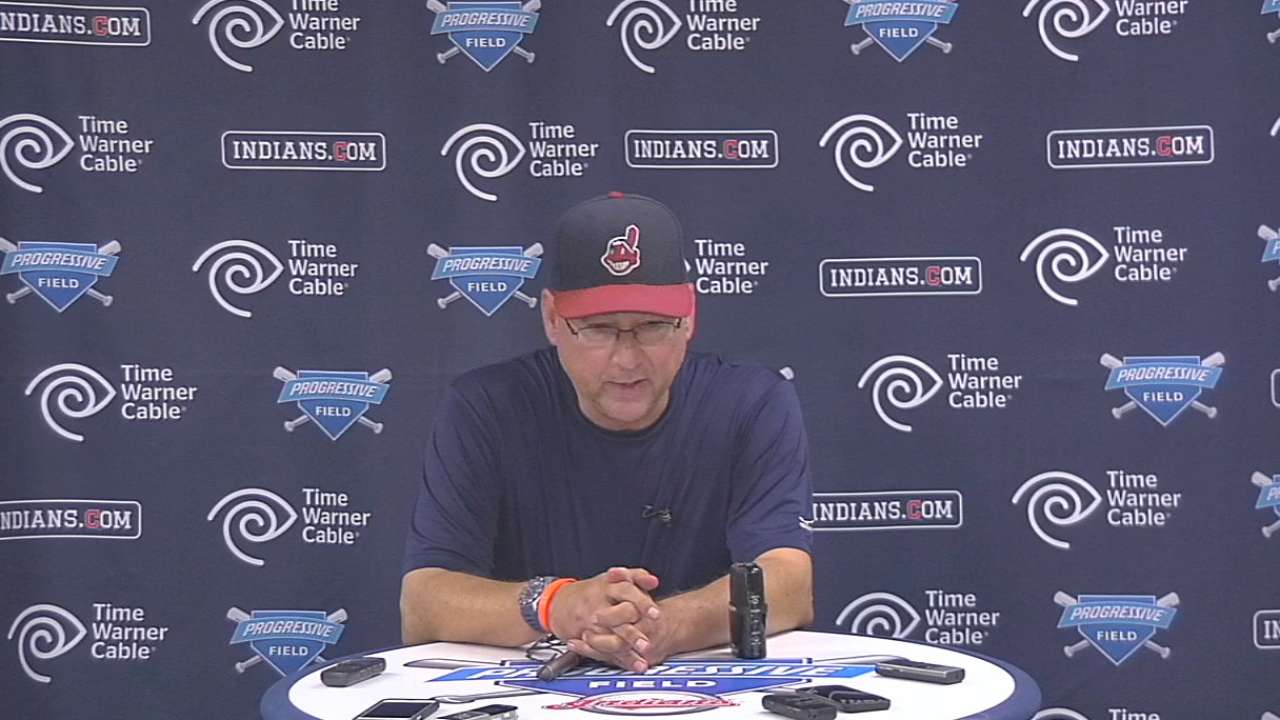 The groove in which the Indians' rotation has settled into is starting to become remniscient of the dominant second half it experienced last season, when it posted a 3.03 ERA and a league-best 2.97 FIP over the team's final 68 starts.
"They're just starting a little earlier this year," Gomes said with a laugh. "I think it's getting to the point where guys are feeding off of each other, and it's really good to see."
Over the last calendar year, the Indians rotation now owns the highest WAR (19.5) in the MLB, and is the only team striking out more than nine batters per nine innings.
Carrasco and reigning Cy Young Award winner Corey Kluber look to carry the torch in the club's final two games before the All-Star break, hoping to reach the .500 plateau for the first time since the fourth game of the season.
"You see one of the guys pitch a good game and then you want to go out there and pitch a good game, too," Salazar said. "We're competing and having fun at the same time. We're just pushing each other every day in practice, in the game, and it's working. We're going to keep doing that."
August Fagerstrom is an associate reporter for MLB.com. This story was not subject to the approval of Major League Baseball or its clubs.