Leake finds extra gear against favorite foe
Reds righty dominates from get-go, lowers career ERA at Marlins Park to 0.44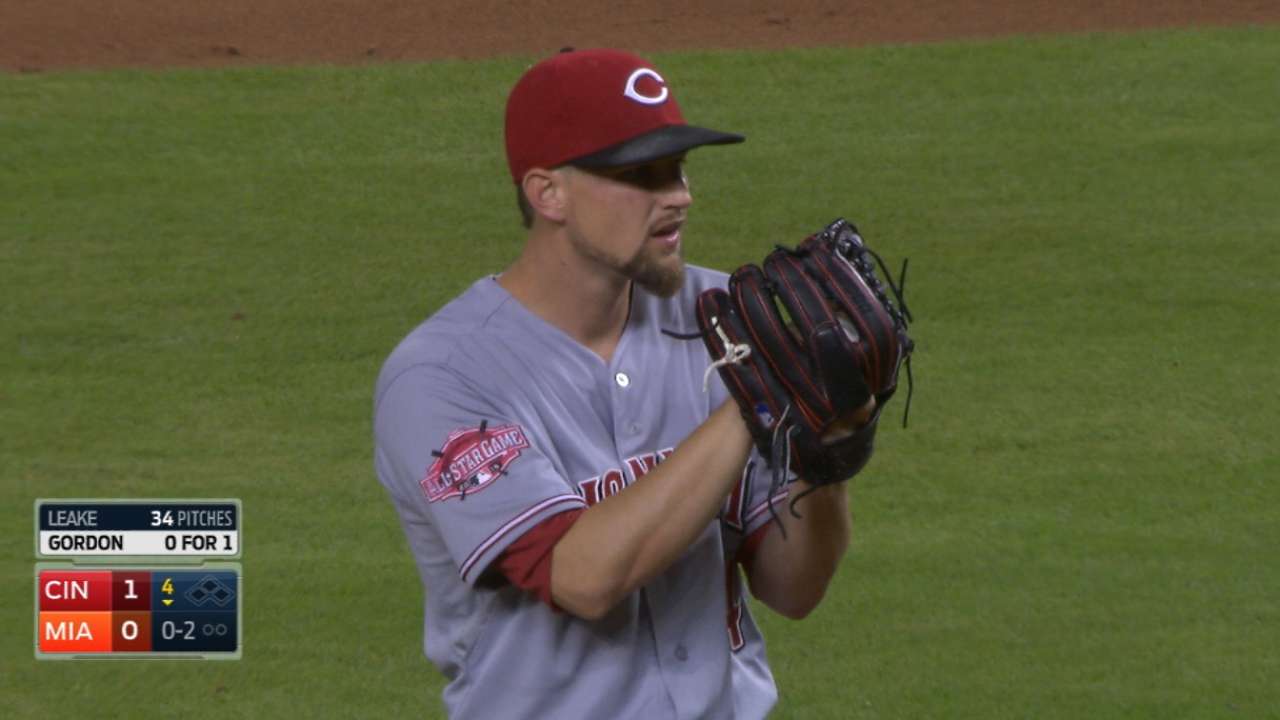 MIAMI -- While Reds manager Bryan Price is used to seeing a steady Mike Leake every five days, occasionally he notices that his right-hander has a little extra in the tank. Such was the case on Friday night at Marlins Park, where Leake went eight scoreless innings in the Reds' 1-0 win.
"He's like most good pitchers," Price said. "He pitches really well and gives up a few runs along the way, which is kind of status quo. But every now and again, he has a game like that where he looks like he's in complete control."
Leake (6-5, 4.08 ERA) was certainly in control from the outset, as he notched a season-high 10 strikeouts, allowed just three hits and walked only one on 102 pitches.
Perhaps it shouldn't have been a surprise, though. The 27-year-old improved to 5-1 with a 1.33 ERA against the Marlins -- his lowest ERA against any opponent he's faced more than once. Moreover, he's now 3-0 with a 0.44 ERA in three career starts at Marlins Park.
"I think any team that you have good numbers with is just coincidence," Leake said. "I guess it might help pitching in a park like this, but it's just a team that you have to go after or else they'll make you pay."
Leake -- who surpassed 1,000 career innings during the contest, and is now at 1,006 1/3 -- breezed through most of the outing.
Ichiro Suzuki singled and reached third in the sixth, while Casey McGehee doubled with two outs in the eighth. But Leake promptly escaped unharmed both times -- spinning Dee Gordon into the ground with an inning-ending strikeout in the eighth.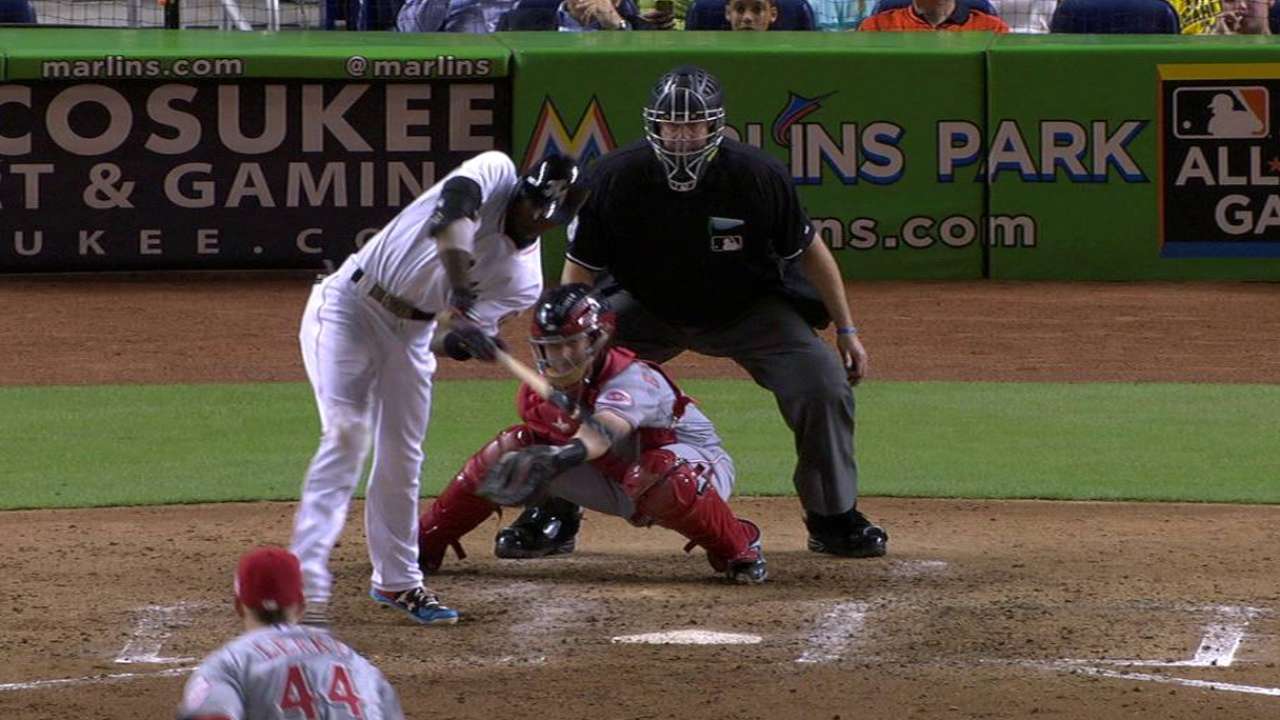 "I was going after them and attacking them and [catcher Tucker Barnhart] did a great job of calling pitches tonight and keeping them off-balance," Leake said.
It was a welcomed adjustment for Leake, who struggled a bit in his past two outings. He allowed seven earned runs against the Twins on June 29, while the Brewers hung a loss on him with three earned runs in six innings on Sunday.
"He was locked in, aggressive and confident," Price said. "He had a real nice mix going with Barney behind the plate and had a real nice breaking ball. He could throw it early in the count, he could throw it when he was behind to get back in and he had some real nice finish for strikeouts.
"He had the good cutter and was really just more aggressive, I thought. ... We've seen that before from him. It's always fun when he's locked in."
Steve Wilaj is an associate reporter for MLB.com. This story was not subject to the approval of Major League Baseball or its clubs.