Hot CarGo may be something Rockies unload
Slugger subject of trade speculation for club needing pitching depth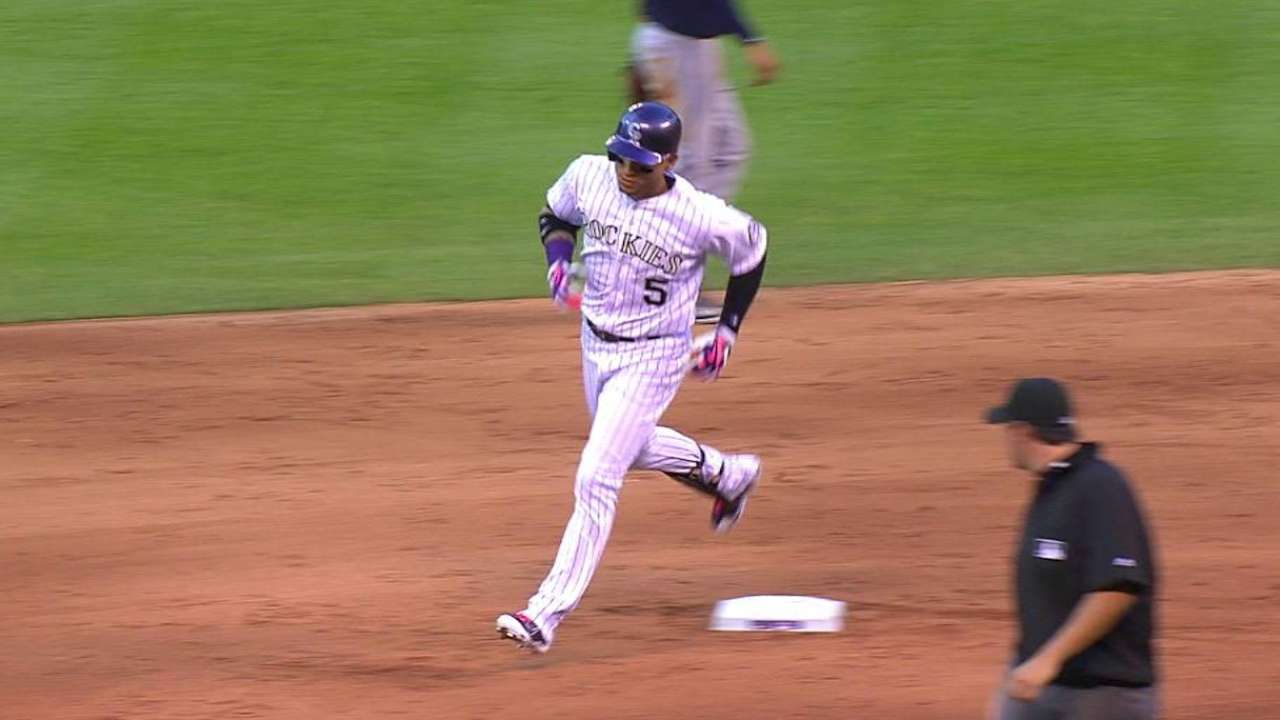 DENVER -- Carlos Gonzalez never tires of realizing the dream that drove him to sign a seven-year contract with the Rockies before the 2012 season. It played out again Friday night: With Coors Field packed, Gonzalez kicked, uncoiled and launched a home run to center off Shelby Miller in the fifth inning as the Rockies beat the Braves, 5-3.
But as Gonzalez increasingly regains health in his left knee, which was surgically repaired last August, and is able to balance before swinging, the question is whether he is hitting his way out of town.
In his last five games, Gonzalez has 10 hits, including two home runs -- Friday's to center, the other the opposite way to left -- and four doubles.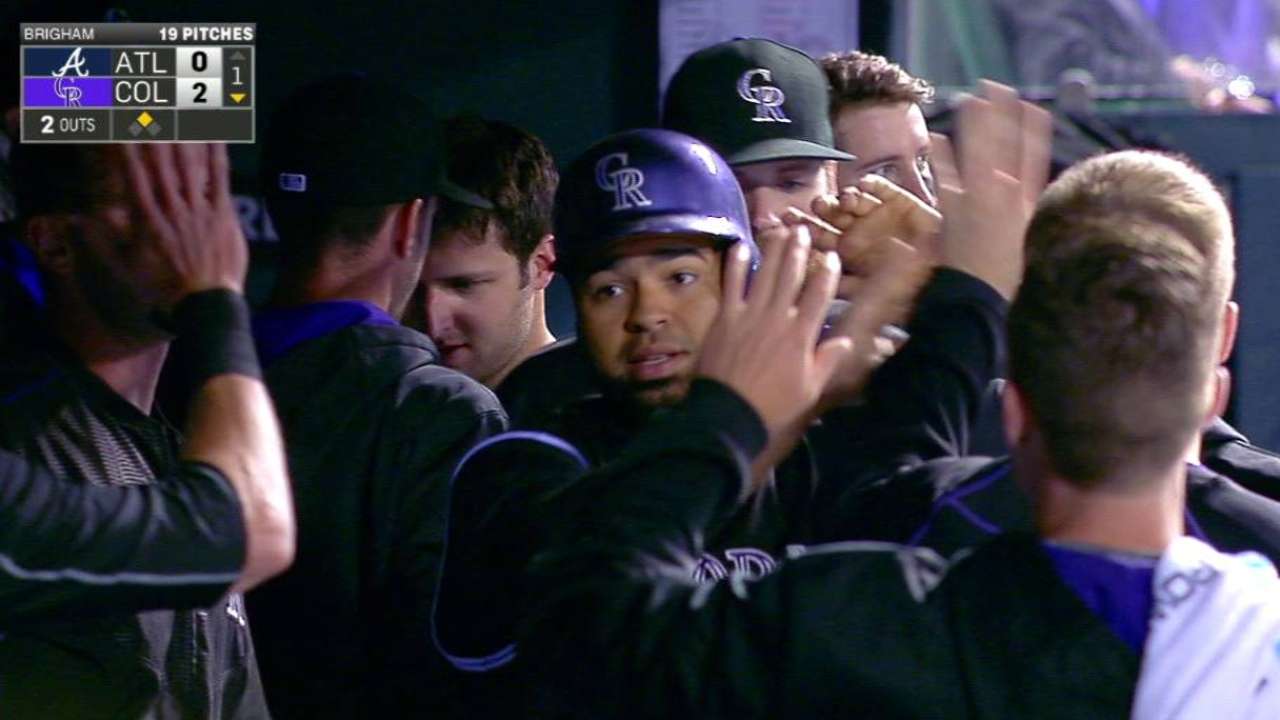 Gonzalez, 29, is batting a pedestrian .254, but the current surge suggests he is not a player in decline. However, he's playing on a team in need of pitching and depth, which a star like Gonzalez can bring in a trade.
Before Friday's game, Gonzalez smiled when discussing the strength and timing he's regaining. His voice showed strain, however, when he addressed the uncertainty of the non-waiver Trade Deadline three weeks from Friday.
"I'm a professional," Gonzalez said. "But I love playing here, playing with my teammates and I'll never give up.
"When I got called up [in 2009], we were in dead last place and we almost finished winning the division, and we won the Wild Card. We're not out of the race. If we say we're out, it's over. We have a chance to finish strong this weekend, then think about the damage we're going to do after the All-Star break."
But the '09 team had the best rotation in club history. This year's does not compare. Gonzalez and shortstop Troy Tulowitzki are among players who will be tied to trade speculation, all in the name of increasing pitching quality and depth.
Gonzalez, owed roughly $45.4 million through 2017, was the prospect dealt in two trades -- from the D-backs to the Athletics in a Dan Haren deal, and from the Athletics to the Rockies in a Matt Holliday deal.
"Now if I get traded, I'm Haren, I'm Holliday," he said. "I want to continue to get better for this team. But it's not like I have a no-trade clause."
On a happier subject, Gonzalez began this year at 210 pounds and is down to 205, thanks to a diet that doesn't include red meat or soft drinks and is careful with carbs. Being light and healthy has helped. The next step is to increase leg strength and size to help his leg kick-dependent swing.
"My knee is shaky some days and I can't sit back on it. That's when I end up dragging my hands," he said. "But I'm able to sit back more consistently. I know it's going to continue to get better. If I can keep myself light but with stronger legs, I'll be able to do the things I normally do."
Thomas Harding is a reporter for MLB.com. Follow him on Twitter @harding_at_mlb, and like his Facebook page. This story was not subject to the approval of Major League Baseball or its clubs.