Cole, Melancon setting pace atop Majors
Starter nets 13th win, closer saves 29th en route to ASG
PITTSBURGH -- Gerrit Cole, a relative pup of 24 who can't relate to the dusty names of yesteryear his spectacular half-season has evoked, now has something else to not relate to.
With his workmanlike seven-inning turn in Friday night's series-tying 5-2 win over the Cardinals, he became the second Buccos pitcher in history, after Dock Ellis in 1971, to post 13 wins prior to the All-Star break.
"I feel good, strong, healthy," Cole said, assessing his All-Star worthy half-season. "I feel like I've gotten better every time out, and we've brought consistent energy out on the field, the guys have played really, really well behind us -- and that's reflected in the record."
As long as we're talking record paces for Pirates pitchers -- and also reflected in Cole's record -- there's Mark Melancon, who Friday night converted his 27th consecutive save opportunity. That broke Joel Hanrahan's 2011 single-season club record. Overall, it was Melancon's Major League-leading 29th save; that matched Jason Grilli's 2013 pre-All-Star club record.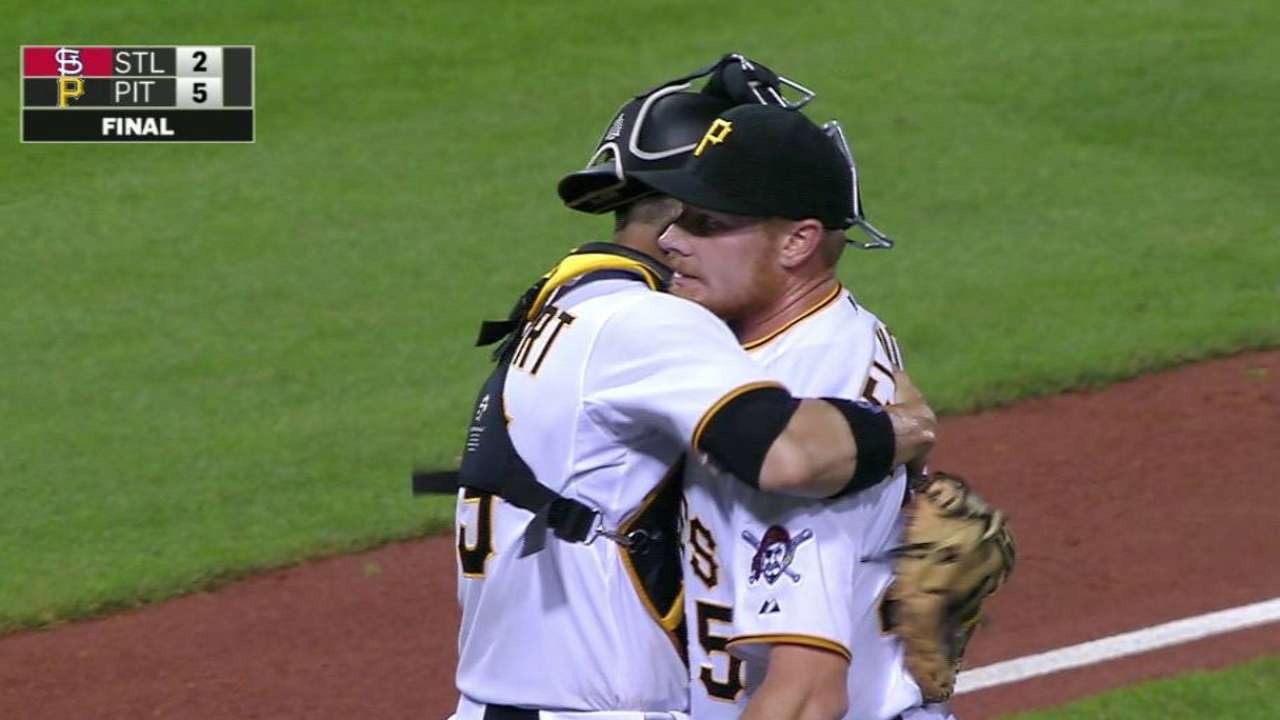 Eleven of Melancon's saves have been on Cole's behalf.
"Locked down," Cole said of his closer. "There's no other way to describe it. When he comes in the game, it's over."
Friday's game was over when the Pirates answered Matt Carpenter's go-ahead two-run homer in the top of the third with two runs of their own in the bottom of the inning. Cole doesn't like to give up leads. No way was he giving up two of them.
"It was huge," he said of the offensive response. "We put together some really good at-bats. We didn't take advantage of opportunities [Thursday] night, and tonight we capitalized well. We played a crisp game."
Manager Clint Hurdle again found himself biting his tongue to avoid burdening Cole with weighty adjectives, and expectations.
"Just watch him pitch. … He'll paint your picture," Hurdle said. "He's developing as a very good pitcher. He tried to throw a backdoor slider to Carpenter, and he rode it out of the park. … [Cole] stays in charge, stays aggressive. He competed. He kept his edge on the mound.
"He believes … I think he believed the day he showed up … that he will win every game. I'm sure he was the same way in college [at UCLA]."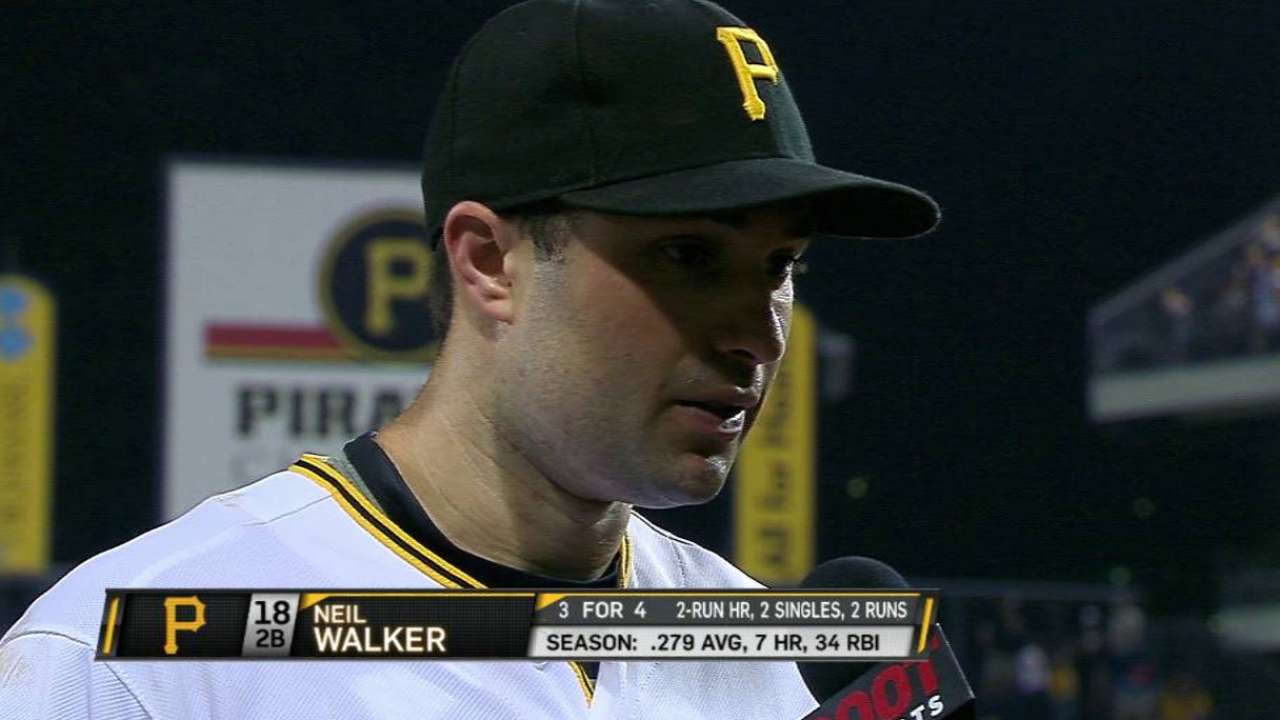 Hurdle was a bit more specific in his praise of Melancon, a veteran whose head has stopped growing. In particular, the manager admired the way Melancon stayed with, and ultimately won, a 12-pitch battle with powerful lefty hitter Dan Johnson, with one out in the ninth and a man on. Melancon has recorded 11 of his saves on fewer pitches. This fascinating duel included four foul balls with the count full.
"To not [walk] him, to not bring the tying run to the plate … that's big, late in the game," Hurdle said. "That's focus. That's intent. That's execution."
That's not as simple as it may have looked, Melancon said.
"A couple of times, I had to step off the mound and just collect myself," noted Melancon, who ultimately got Johnson to fly out to right, deep but not too threatening because, "I thought he got under the pitch. But with that short [right-field] porch, you never know."
As for doubling up on club records, the easygoing reliever reacted with what for him is an oration: "That's cool."
Tom Singer is a reporter for MLB.com and writes an MLBlog Change for a Nickel. He can also be found on Twitter @Tom_Singer and on his podcast. This story was not subject to the approval of Major League Baseball or its clubs.