MLB.com Columnist
Phil Rogers
White Sox-Cubs is Interleague Play at its finest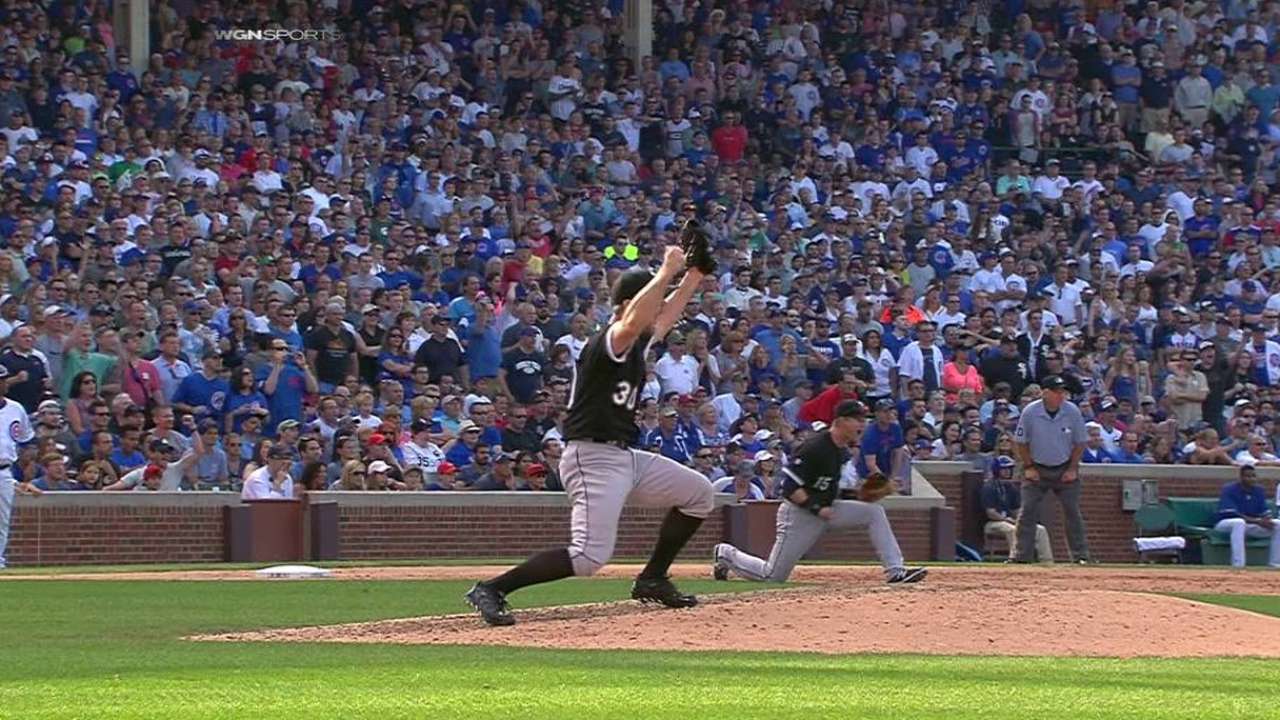 CHICAGO -- Research hasn't yet shown if there really is a first time for everything, but on Friday, after spending seven seasons with the Cubs, Jeff Samardzija did his part to make the truism work. He took his first trip into the visiting clubhouse at Wrigley Field hours before the White Sox claimed a 1-0 victory.
"Impressive to say the least -- an engineering gem," Samardzija cracked.
Don't misinterpret Samardzija's biting wit. As a sports fan who grew up in nearby Northwest Indiana, the White Sox pitcher was genuinely excited to be in the same cramped clubhouse where Dizzy Dean and Willie Mays changed into their spikes.
"Everybody, all the young players, the new owners, they want new, new, new," Samardzija told MLB.com's Scott Merkin. "So it's always fun when you're here. It just takes you back. It's been the same as it's always been. It reminds you of a time when players weren't pampered with spas and saunas and things like that."
Samardzija is right. There's a classic quality to baseball's old parks and old rivalries that gives it richness.
Little is better in Major League Baseball when two teams from the same city play each other, with the ballpark packed with fans who care about the outcome as much as they would if the game was played in October.
The first leg of Chicago's city series -- the Crosstown Cup -- is being played this weekend at Wrigley Field. But you couldn't tell who was the home team when White Sox pinch-hitter J.B. Shuck delivered a sacrifice fly in the eighth inning, breaking a scoreless tie.
Cheers echoed throughout the park, with Sox fans celebrating even more loudly than after the five double plays that turned Carlos Rodon's six walks into a non-issue. They let loose again after David Robertson closed out a 1-0 victory for the visiting team, his biggest out coming when he got a fastball past rookie All-Star Kris Bryant for a strikeout.
While Joe Maddon would have preferred fewer double plays, fewer called third strikes -- slumping leadoff man Dexter Fowler had three by himself -- and a different outcome, the Cubs' manager knew he was exactly where he wanted to be when the game ended.
"It was outstanding," Maddon said about the atmosphere in the ballpark. "I've been involved in playoff baseball, All-Star baseball, World Series baseball. This place, on any day, it's outstanding. This place, for baseball purists, if you want to know what's good for baseball, it's [days like this at] Wrigley Field. It's really extraordinary."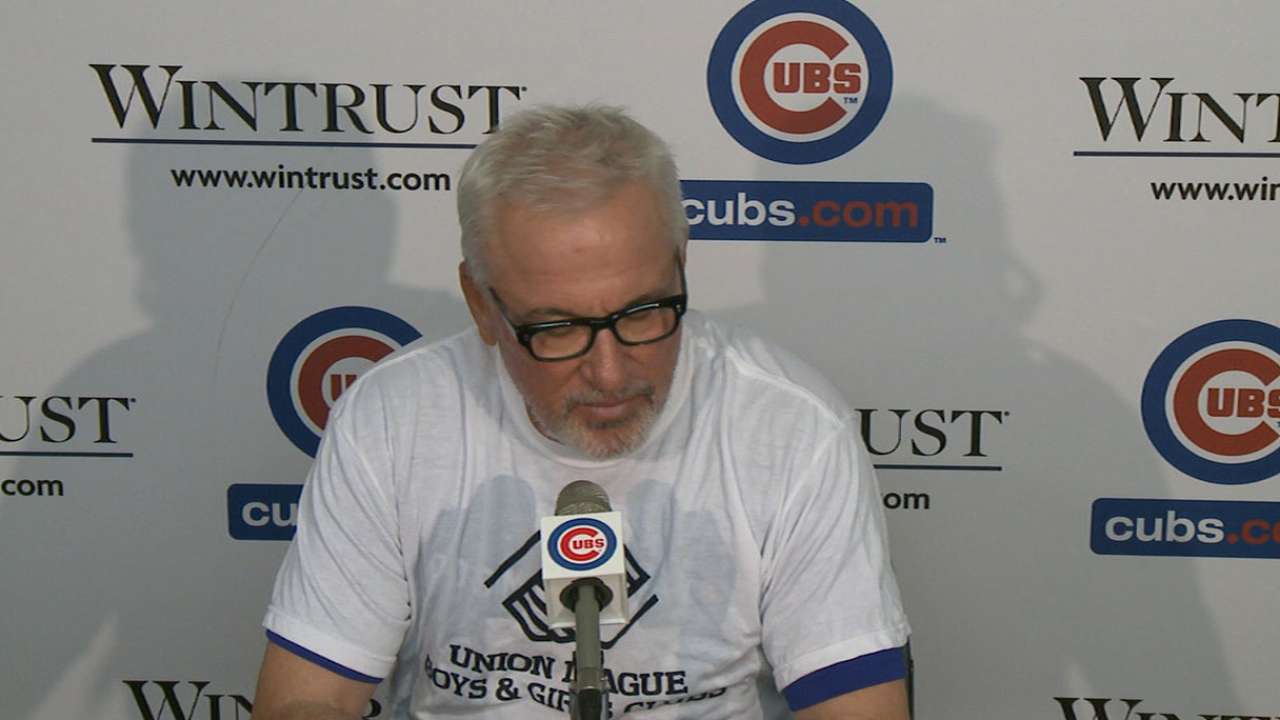 There are folks out there who don't like Interleague Play. But those must be people who have never experienced a White Sox-Cubs game.
Chicago's city series has increased the pulse of the season every year since 1997 -- many times when neither team was particularly accomplished and a few times like 2005 and '08, when both teams were dreaming of October. The recent tweaks to the schedule have reduced it from six to four games most years, but this is one of the good ones, when it reverts to the full enchilada -- three games in both parks, with both series on a summer weekend.
That's baseball bliss for a Chicagoan.
You can only wonder what's going to happen in the games that remain. What will we get that will match the drama that we've seen -- the Mike Caruso game-winning home run; the Carlos Lee walk-off grand slam; Jose Valentin mimicking Sammy Sosa's home run ritual; Ted Lilly and Gavin Floyd taking dueling no-hitters into the seventh inning; and Michael Barrett clocking A.J. Pierzynski after a collision at home plate.
And that's just what has happened on the field.
Chris Sale, who could be in line to start the All-Star Game presented by T-Mobile on Tuesday in Cincinnati, awaits the Cubs on Saturday. He'll face Jon Lester in the matchup that you'd draw up if you were playing Strat-O-Matic.
Thanks to the Shuck sacrifice fly and the work of Rodon, Robertson and setup men Jake Petricka and Zach Duke, the White Sox extended their lead in the city series to 53-46.
To be honest, it's always seemed to mean more to them and their fans than to the regular fans at Wrigley Field. There was a chip on the shoulder of the Sox teams in the years before the 2005 World Series championship. They resented the attention that was paid to Sosa and generally inferior Cubs teams, and guys like Paul Konerko, Ray Durham and Magglio Ordonez loved showing their skills in packed parks, with fans on the edge of their seats.
Phil Rogers is a national columnist for MLB.com. This story was not subject to the approval of Major League Baseball or its clubs.