Germen, Laffey deliver on short notice
Relievers work combined 5 1/3 innings; Oberg sent to Triple-A
DENVER -- The first two Rockies pitchers who took the mound on Friday night were a converted reliever making his first Major League start and a journeyman lefty who has been in six different organizations over the last three seasons.
But the Rockies made it work. Gonzalez Germen and Aaron Laffey -- both of whom were called up from Triple-A Albuquerque before Friday's game -- pitched a combined 5 1/3 innings, surrendering five hits and three runs to help Colorado to a 5-3 victory over the Braves at Coors Field.
Germen made the start, and Laffey picked up the win -- his first at the Major League level since Sept 25, 2012, while pitching for Toronto.
"It's great," said Laffey, who made his first Major League appearance since April 26, 2013. "I'm thankful and grateful just for the opportunity. Having a chance to come up here and then them calling on my name and them having the confidence in me to come up here and cover some innings for them says a lot."
The Rockies needed Germen and Laffey to do just that after Friday's scheduled starter David Hale pitched in relief on Thursday following a lengthy rain delay. Germen, whom Colorado claimed off waivers from the Cubs on Tuesday, took the first three innings, yielding just two baserunners on 34 pitches. He spent most of the year at Triple-A Iowa, going 5-1 with a 3.78 ERA in 24 games.
It was Germen's first start at any level since Sept. 3, 2012, when he was pitching for Double-A Binghamton in the Mets organization.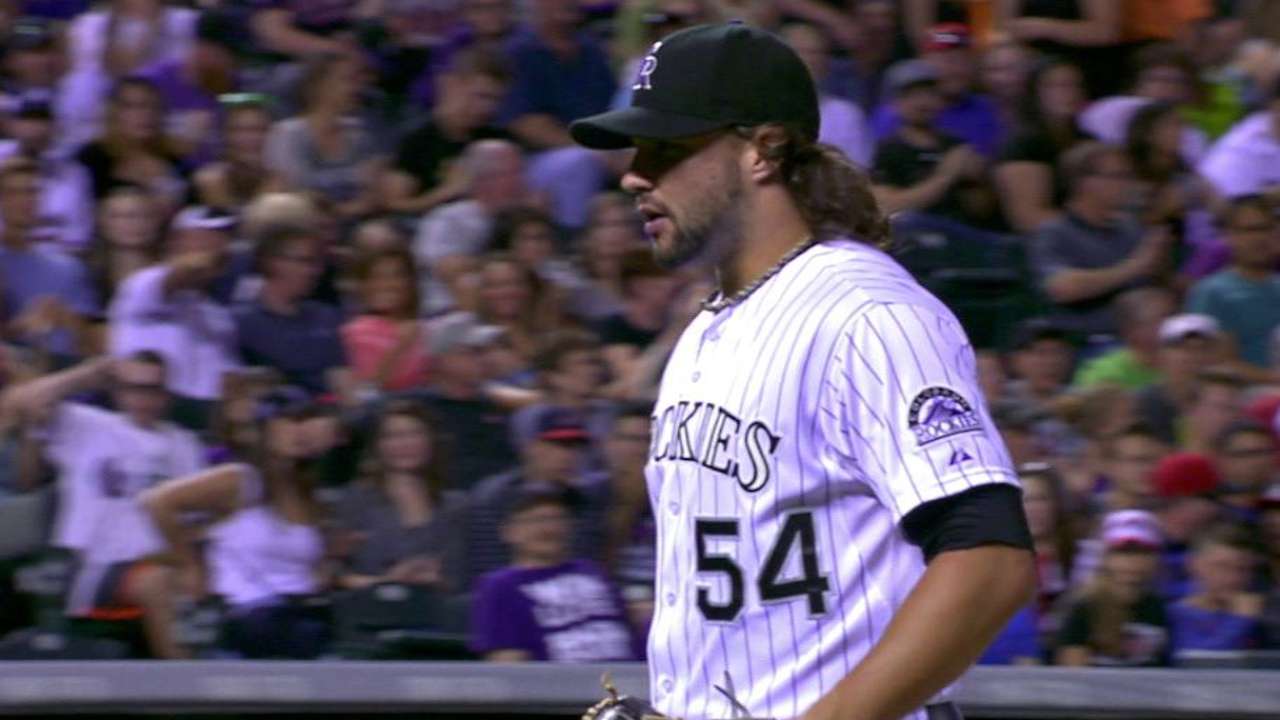 "Germen was really impressive," said Rockies manager Walt Weiss, who before the game joked that he "flipped a coin" between Germen and Laffey making the start. "Very good fastball and a very good changeup. Him getting through three was big for us. Helped shorten the game a little bit. He hadn't made a start in a few years, so it was a little bit of unchartered territory for him."
Laffey took over from there, and aside from giving up a three-run homer to Kelly Johnson, the left-hander manager to keep the Rockies ahead before the regular relievers took over. The quartet of LaTroy Hawkins, Boone Logan Tommy Kahnle and John Axford covered the final 3 2/3 innings, giving up just three hits and no runs with four strikeouts.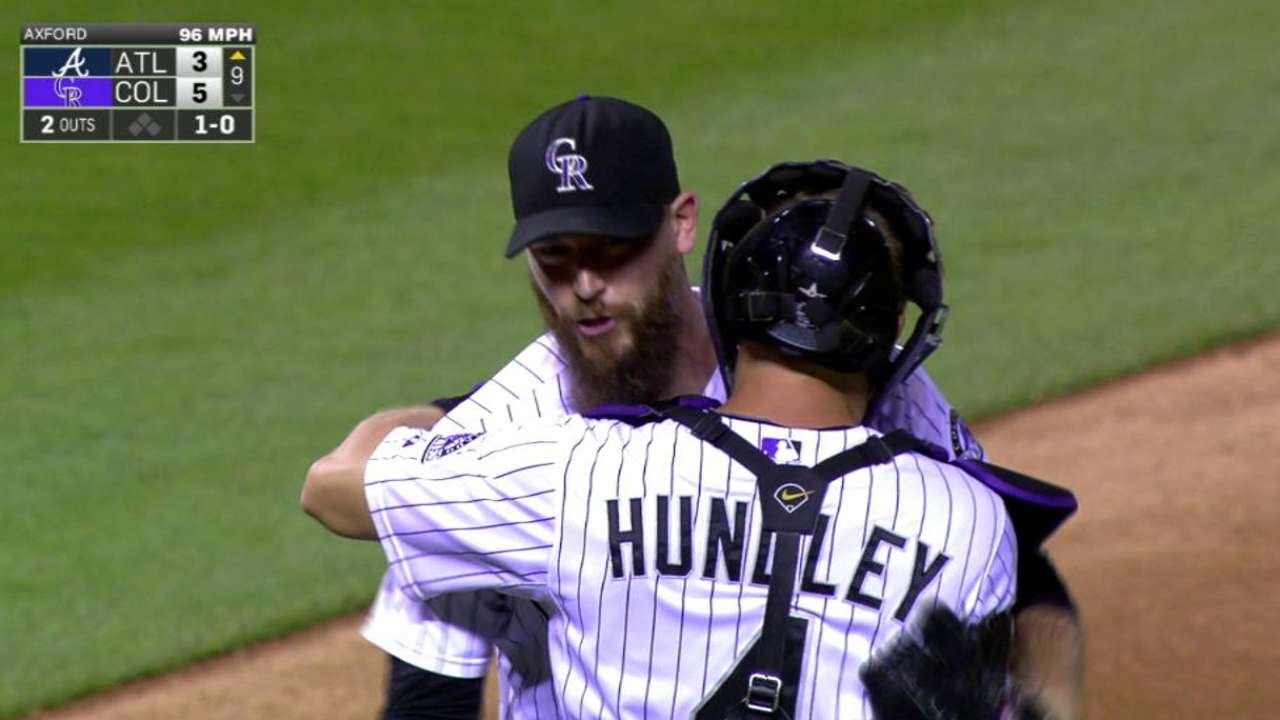 To accommodate Germen and Laffey on the active roster, reliever Scott Oberg was optioned to Albuquerque, and Hale, who sustained a mild strain in his left groin during Thursday's outing, was placed on the 15-day disabled list. Tyler Anderson (stress fracture near the left elbow) was moved to the 60-day DL to open up a 40-man spot for Laffey.
Oberg, meanwhile, is simply "the odd man out," according to Weiss.
"In Scott's case, it's just where we're at today," Weiss said. "Unfortunately, he's a guy that can move up and down. We just need to protect ourselves with some length. It has nothing to do with his performance. I think it's very evident that we have a lot of confidence in him. I've put him in a lot of high-leverage situations.
"That hasn't changed."
Dargan Southard is an associate reporter for MLB.com. This story was not subject to the approval of Major League Baseball or its clubs.