Hellickson hoping blister heals over break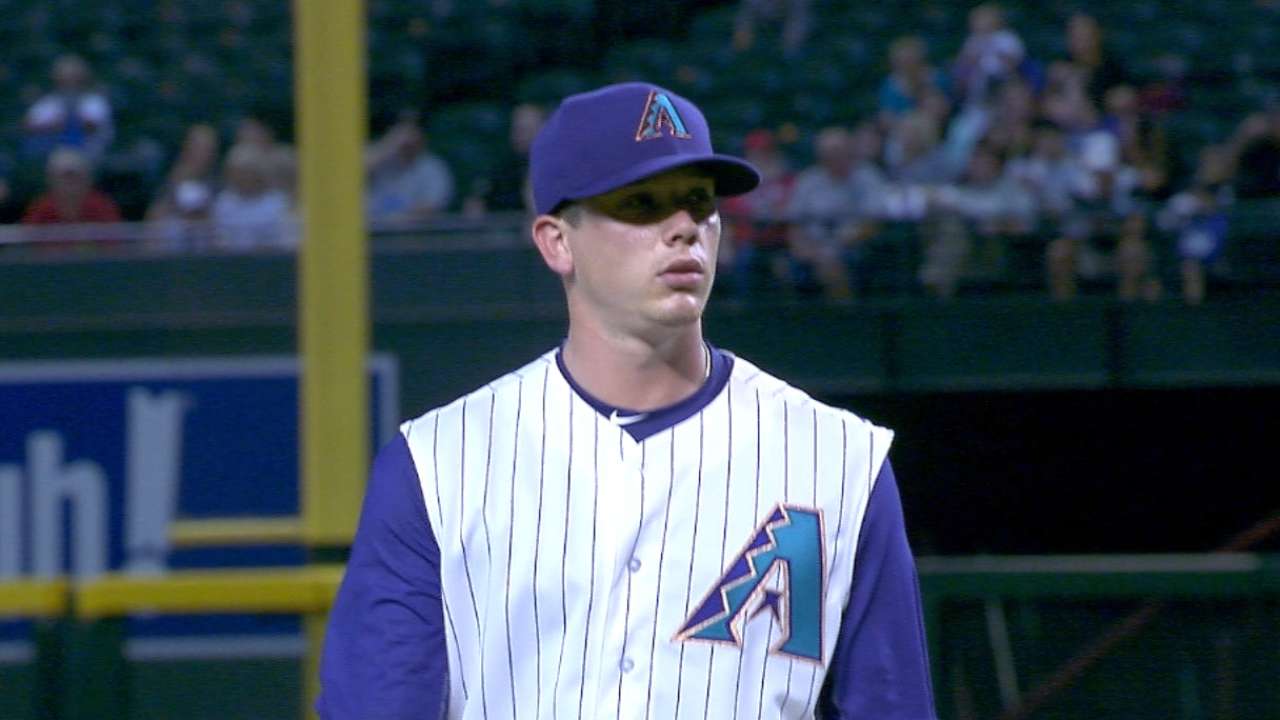 NEW YORK -- A blister on his thumb forced D-backs right-hander Jeremy Hellickson from his start Wednesday night after just four innings, but he's hopeful that it won't cost him any more time.
"I threw today with the band-aid on it," Hellickson said. "It felt fine. I've never had one there. They're usually here and they're usually a little smaller, and it's usually a week at the most. If I had to say right now, I'd definitely think I'd probably be all right."
Hellickson is not scheduled to pitch again before the All-Star break, so he will have a lot of extra time to be ready.
Worth noting
• After initially coming through with runners in scoring position while hitting behind No. 3 hitter Paul Goldschmidt, outfielder Yasmany Tomas has fallen off in that department.
"He's been, I think, trying too hard," D-backs manager Chip Hale said. "That's what happens. He's a good enough hitter to hit the pitches he's getting, but he's not putting the ball in play when he needs to. And then he gets in a hole and they're able to pitch to him. He has to improve or we're going to have to try to find somebody else who can hit behind Goldy. If we don't have somebody behind Goldy, it's going to be a long second half with a lot of intentional walks."
• Hale was the Mets third-base coach from 2010-11 and said he enjoyed his time living in New York.
"It's fun to see the guys, all the coaches I know," Hale said. "It's always great to come back to New York. It's a great city. To have an off-day here was great, went to the 9/11 Memorial. That was really moving, my wife and daughter and I. It's always great to be back here."
Steve Gilbert is a reporter for MLB.com. Read his blog, Inside the D-backs, and follow him on Twitter @SteveGilbertMLB. This story was not subject to the approval of Major League Baseball or its clubs.