Hutchison likely to get call in first post-ASG series
Veteran Buehrle also set to pitch in weekend set vs. Rays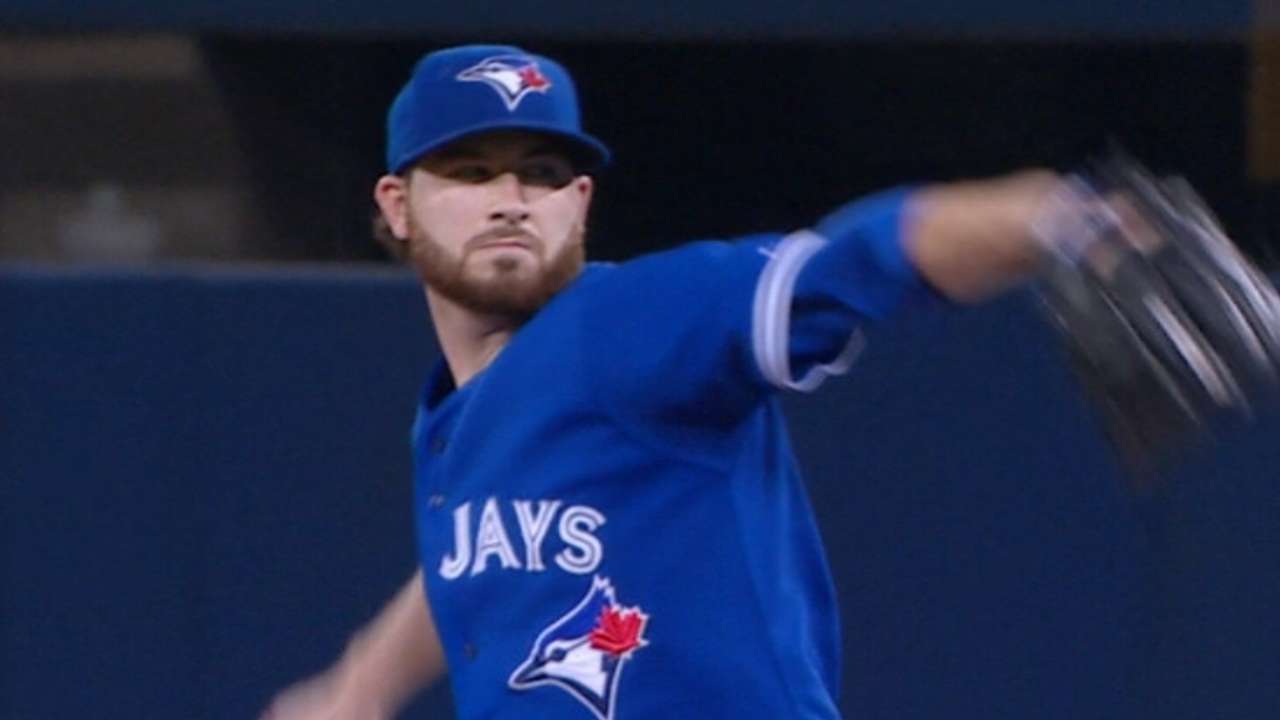 KANSAS CITY -- Blue Jays manager John Gibbons hasn't officially set his rotation coming out of the All-Star break, but this much is certain: Gibbons wants Drew Hutchison and Mark Buehrle to be two of the starters when the team resumes play after the break with a three-game weekend home series against Tampa Bay beginning on July 17.
"We're talking about it," Gibbons said. "We definitely want to give Hutch one of those starts at home where he has been really good."
After the series against the Rays, Toronto heads right back on the road for a six-game swing through Oakland and Seattle. Hutchison is 6-1 with a 2.12 ERA at home versus a 2-1 mark with an 8.81 ERA on the road.
Buehrle, who will start Saturday against the Royals, continues to churn through another solid season.
"Buehrle has been our top guy," Gibbons said. "We just want to make sure we give him enough time off. He'll pitch one of those [home games]. We're just not sure of the order yet. And we're not sure who the third guy is going to be yet."
Robert Falkoff is a contributor to MLB.com. This story was not subject to the approval of Major League Baseball or its clubs.