Qualls activated from DL; Oberholtzer optioned
Lowrie takes big step forward by swinging on field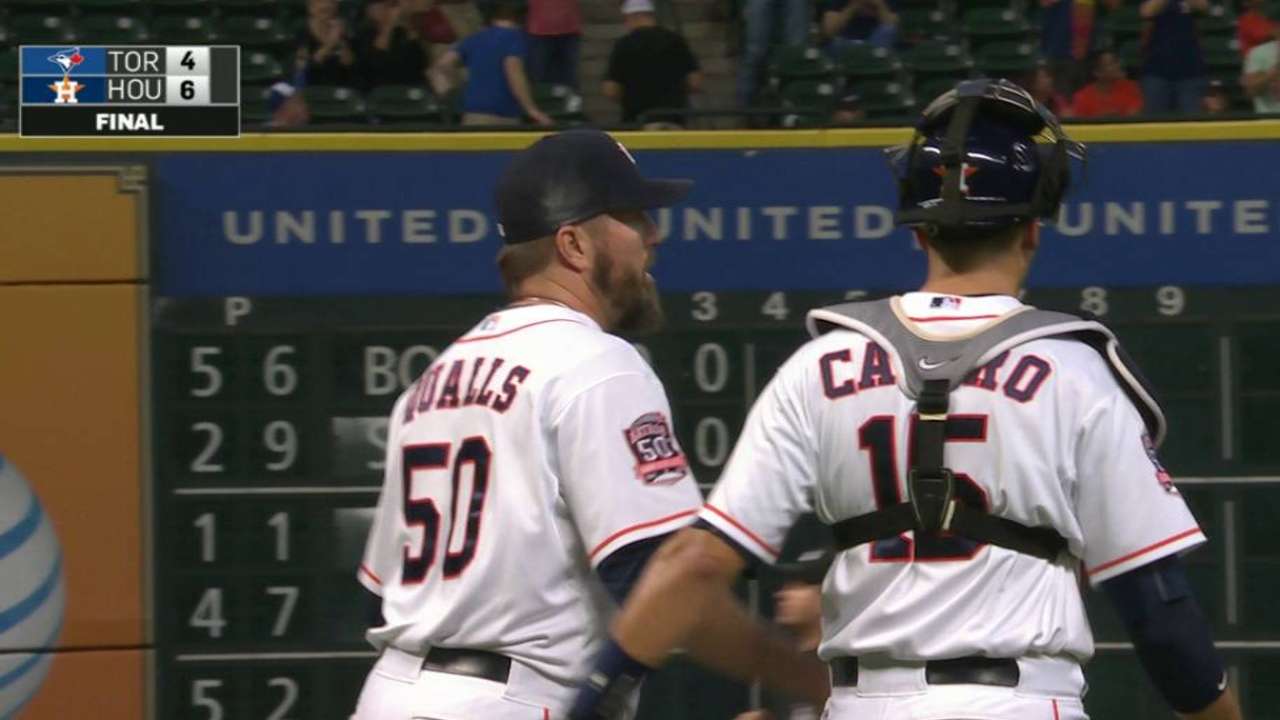 ST. PETERSBURG -- Astros reliever Chad Qualls was activated from the 15-day disabled list Friday following a pair of pain-free outings on Minor League rehab at Double-A Corpus Christi. He was on the DL with a pinched nerve in his neck.
The addition of Qualls gives the Astros an extra bullpen arm for the series against the Rays. The team optioned Brett Oberholtzer, who pitched five innings in Thursday's 3-1 loss to the Indians, to Triple-A Fresno on Friday.
"I feel real good," Qualls said. "Mentally, it's good not to feel it on a daily basis, and physically as well. I need to get back out there on the mound and get in some games and get going again."
Qualls posted a 5.11 ERA in 29 appearances and had struggled before going on the DL, posting an 8.53 ERA in 6 1/3 innings in nine appearances since May 29. The injury might have been affecting Qualls on the mound.
"I'd roll over in bed, and I'd kind of feel it in the back of my shoulder and scapula, and every day I would kind of feel it," Qualls said. "I wouldn't really feel it throwing, but I think mentally I just knew it wasn't right, and it might have also affected me. To go ahead and get it taken care of was the right thing to do. Just take the 15 days and allow the [anti-inflammatory] shot and the medicine to kick in. I feel better day by day."
Meanwhile, Astros shortstop Jed Lowrie, who's been on the disabled list since late April after tearing a ligament in his thumb, hit on the field Friday for the first time post-surgery. Lowrie has been taking ground balls at third base and shortstop with more intensity, but swinging on the field was a step forward.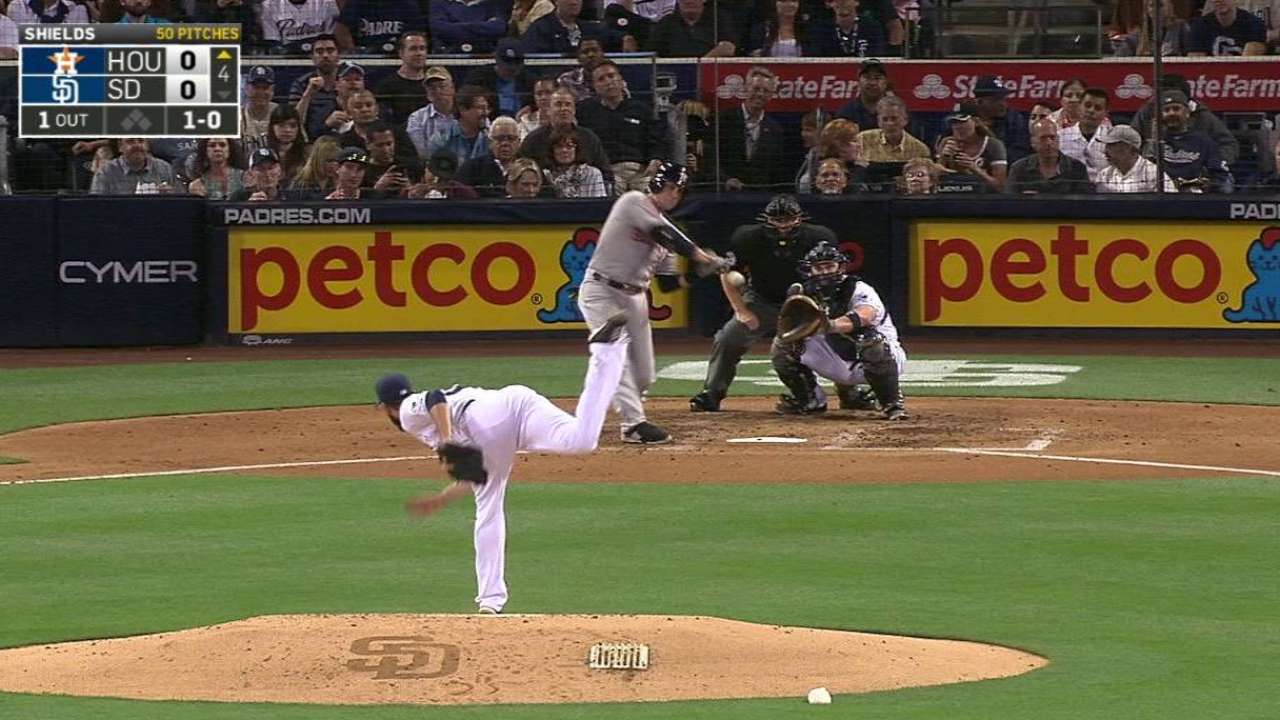 "He did some front-toss flips on the field, which was a big progression for him medically, which was nice to see from both sides of the plate," manager A.J. Hinch said. "He took ground balls at second and third and made throws, which is a positive step forward for him. A little more intensity to his work, which is a good sign."
Hinch said Lowrie will continue his rehab at the team's Spring Training facility in Kissimmee, Fla., during the All-Star break, a short trip from St. Petersburg. The team will decide Thursday whether Lowrie will stay in Florida or return to Houston to rehab with the club.
Lowrie was hitting .300 with four homers and 10 RBIs in 18 games before he injured the thumb. He was expected to be out three months, so a late-July, early-August return appears likely. Hinch said the next hurdle Lowrie would have to clear is batting practice with a coach throwing.
"From my vantage point, I feel like he's answered every stop along the way they've asked him to do," Hinch said. "We haven't had to alter the plan or take a detour of any sort. That seems on schedule to me."
Brian McTaggart is a reporter for MLB.com and writes an MLBlog, Tag's Lines. Follow @brianmctaggart on Twitter and listen to his podcast. This story was not subject to the approval of Major League Baseball or its clubs.