Souza progressing back to lineup after HBP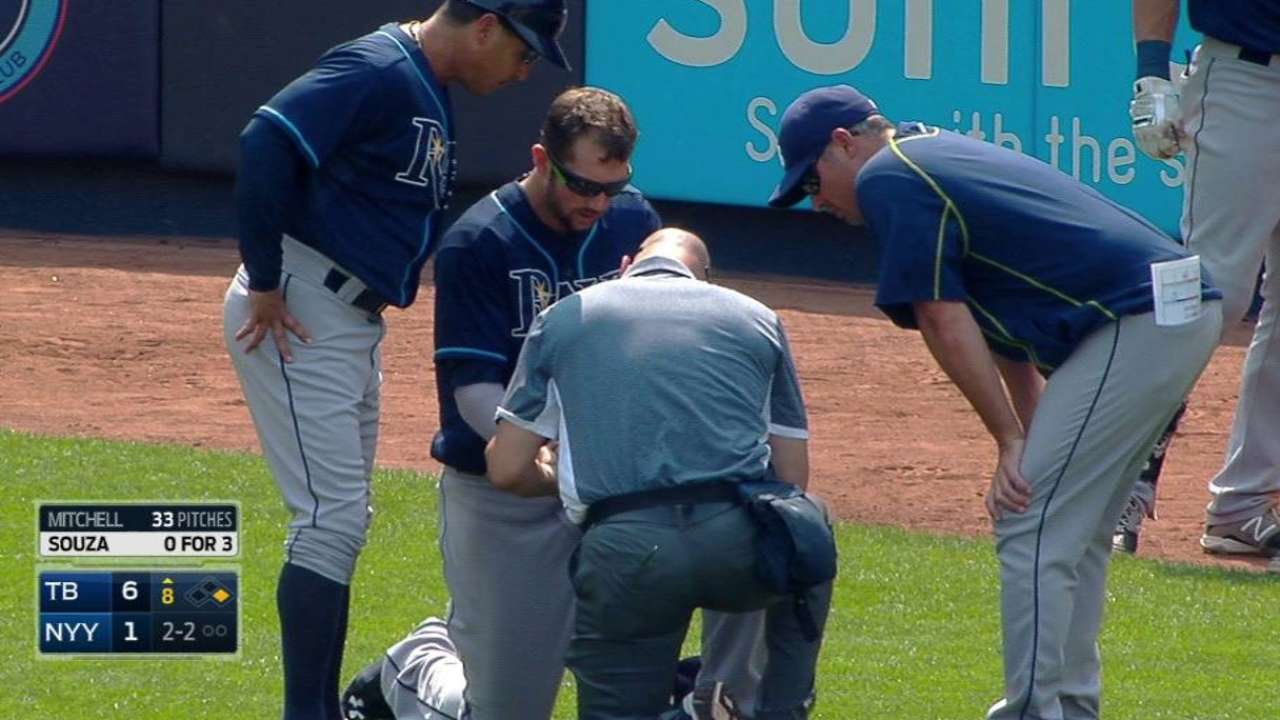 ST. PETERSBURG -- Five days after being hit by a pitch on the pinky, causing him to go on the 15-day disabled list with a right finger laceration, outfielder Steven Souza Jr. seems ready to begin his trek back to the Rays' lineup.
Souza said that the stitches needed to close the gash were removed Friday and that he plans on resuming baseball activities Saturday.
"Souza met with the doctors, and we heard all good things," Rays manager Kevin Cash said. "He will probably take some dry swings today or tomorrow and then elevate that. I think the plan is let him go home for [the All-Star] break, enjoy the break and then get back here Thursday and start ramping up the workload a little bit."
Cash also said that the "hope" is to have Souza back after the 15-day minimum on July 21 in Philadelphia.
In 79 games for the Rays this season, Souza is batting .210 (57-for-271) with a team-high 15 home runs and 33 RBIs, which ranks third on the team.
Troy Provost-Heron is an associate reporter for MLB.com. This story was not subject to the approval of Major League Baseball or its clubs.